Be Part of the FA People's Cup!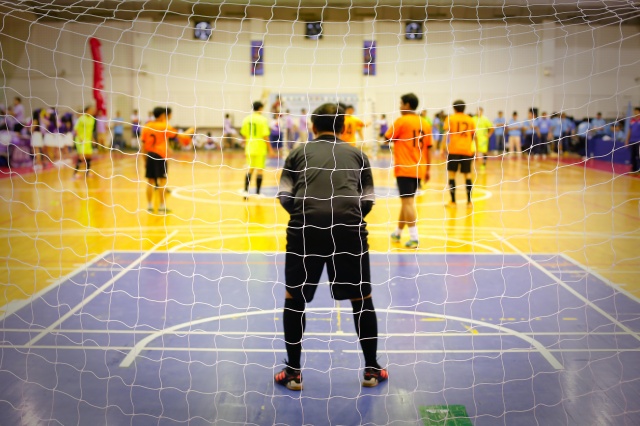 Do you dream of lifting the cup at Wembley Stadium or are you simply looking for a new hobby? Get involved with the FA People's Cup, the most inclusive five-a-side competition in the country. As a Christ Church University student, you can register a squad to complete in the competition and be in with a chance of winning a trophy!
What is the People's Cup?
The FA People's Cup is the nation's largest and most inclusive five-a-side competition. It's a small sided completion, giving everyone a chance to start their own journey to Wembley.
Played alongside The Emirates FA Cup and supported by the BBC, The FA People's Cup gives players the chance to have a taste of Cup Glory!
All winning teams of SGP Finals day are invited to Wembley for the Emirates FA Cup Final in order to receive their trophies.
The Tournament is hosted at Christ Church Sport Centre and starts at 5:45pm 22 February
If you're playing in BUCS Football & Futsal then this completion isn't for you – we want new players, recreational players or even players coming back to the game after a break.
Entry requirements:
No British Universities & Colleges Sport (BUCS) Football or Futsal players registered for the 2018/19 season are permitted to enter the competition in the University Male category
Two BUCS Football or Futsal players are permitted per team in the University Female category
Attend university of round 1 host
No mixed gender teams
What are you waiting for? Sign up now! To register a Men's Team click here, and to register a Women's Team click here.
The FA People's Cup is about inspiring people and their experience of the beautiful game! Tell the FA your story and you could win tickets to the Emirates FA Cup Semi-Final. Email your submissions to FAPeoplesCup@thefa.com
For other opportunities happening within Christ Church Sport, make sure you check out their web pages by clicking here.