From 11 – 17 November it is Alcohol Awareness Week and the University is working with the Students' Union to promote responsible drinking, challenge some myths and share some facts.
And if you are worried, The Forward Trust are offering drop-ins for anyone who wishes to talk confidentially about drug or alcohol issues in Augustine House – AHg56 every Friday from 1.30pm.
Are you drinking too much?
It's safest not to drink more than 14 units over a week, spread over three or more days and with a few days off.
Check out our Self Help Guide on Alcohol and You, which will help you understand how much your are drinking, when and why. It will then give you advice on how to drink less frequently or give up alcohol completely.
And to see if you are drinking too much why not try this interactive quiz.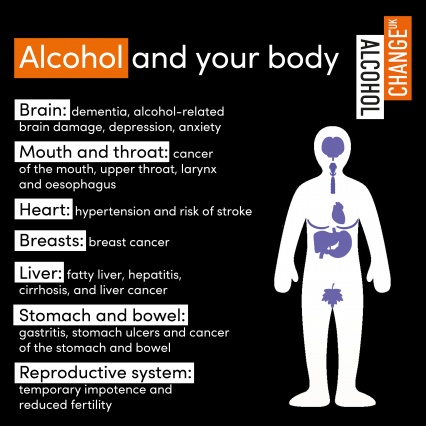 Fancy an alcohol free night out?
It can seem that there lots of expectations around Uni Life in regard to drinking, nights out and clubbing. But you know that some of your best #CCCU memories are the nights spent at home with your housemates and friends. And there are plenty of alternatives to gong out to pubs and clubs.
Chooseday Chill
Why not try an alternative to a night out. Chooseday Chill is an opportunity to relax over tea and toast, play some board games and try out some activities. It takes place every Tuesday at Augustine House 5-7pm.
The Lounge
And if you do want to go out you don't have to always drink. The Lounge offers a range of non- alcoholic alternatives including Games Nights, Movie Nights and the Big Quiz. Check out their Facebook for events.
They also offer a mocktail menu in place of their cocktail list and if you are the safe designated driver you can purchase soft drinks at lower prices by showing your car keys.
Christ Church Sports Gym
With the Gym being open until 10pm weekdays and a range of evening exercise classes on offer you can keep fit, have fun and meet new people without worrying about a hangover the next day!. Click here for details.
What's On
You will be amazed at how much is happening at not just the University and the Students 'Union but in your area throughout the year. Special events provide countless non-alcoholic great nights out from art to food, sport to history, concerts to festivals. For inspiration visit My Canterbury and Visit Medway.
The NUS Alcohol Impact Survey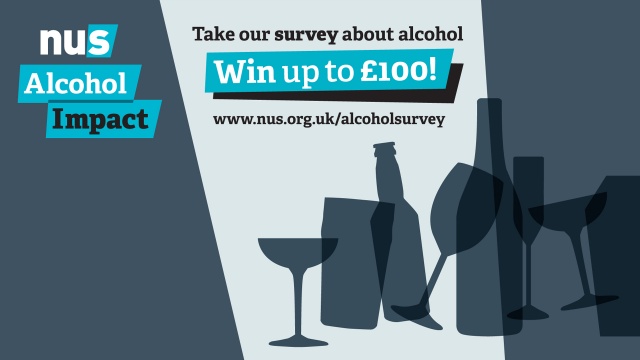 The short and confidential survey is to find out your views and experiences of drinking alcohol. You don't have to drink alcohol to take part. To thank you for completing the survey you are in with a chance of winning a top cash prize of £100 or one of ten £25 runner up prizes! Click here to complete the survey it should take around 10 – 15 minutes to complete.
Need Support
As well as the Forward Trust specialist drop-ins every Friday at Augustine House from 1.30pm you can talk to our professional trained Student Support and Wellbeing Advisers about any concerns you have about alcohol and how it is affecting you . The service is free, impartial, non-judgmental and confidential. They offer drop- ins at both campuses or you can contact them by calling 01227 782675 or emailing studentwellbeing@canterbury.ac.uk.
You can also connect to peers or a counselor for support anonymously online via www.bigwhitewall.com.