Academic Development Week Events – 23-27 October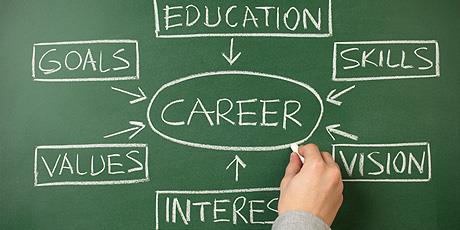 A new Academic Development week is being introduced on 23-27 October for undergraduates who follow the semester academic calendar.
The is your opportunity to take stock of your learning and develop your academic skills, so you are prepared to progress and succeed in your studies. There are a range of events taking place during the week for everyone to get involved in from workshops to Puppy Day!
Get Started
On 23 October at 11am and 3pm we are running two Get Started sessions in Augustine Hall. In the one hour session you will get the low down on who all the support services are, how they can help you and how you can contact them.
#DiscoverYourLbrary
Every day during the week the Library is offering daily tours at Augustine House from 10am-2pm or you can meet up with your Librarians for advice on how to find resources for that next assignment or piece of research from 12-2pm.
Christ Church Extra Award Self Awareness Workshops
The Christ Church Extra Award is the University's Personal Development and Employability Skills award which features on the H.E.A.R. The Extra Award Induction is now available online and can be found on the home page of Blackboard. All workshops are bookable on The Core.
The Self Awareness workshops are part of Academic Development Week and are available on Tuesday 24 October at 3.30pm in AH1.21, Wednesday 25 October at 2pm in AH2.23 and Thursday 26 October at 10am in AH2.23.
Careers
Come along to one of the CORE daily Drop in Sessions for general careers advice. There are also the following careers workshops for disabled students – Dyslexia and Getting a Job, Mental Health and Getting a Job or Disclosing a Disability
Students' Union
Catch up with the Sabbatical Officers on their Union on Tour in Canterbury on 24 October (12:00-14:00) while the ever popular Puppy Day will be back at Augustine House on 27 October (10:30-12:30)
For further information visit the Student Calendar.  And make sure you check with your Programme Team and on your Blackboard for other planned activities and opportunities.