Blog by current student Jo.
During my first year, I lived in uni-owned accommodation located in Canterbury, called Petros Court. I really enjoyed my experience!
Read my list of the top five reasons why you should live in uni accommodation for first year! Compiled by me and my friends who lived in uni-accommodation, too.
1. Security
A big worry when moving out is security and safety – what happens if I forget my keys? What do I do if something breaks? Well, stress not, because the halls at the uni have their own security teams.
We had an easy-to-use app to report any breaks or problems as well as the team down at front desk, who were friendly and helped us if we needed to be let into our rooms or just needed some support.
Over at Petros we had a card-operated gate, which made us feel a lot safer as we knew only people who were supposed to be there would be.
2. Good locations
All of the university supplied accommodation is near at least one notable place – for example, the library, Penny Theatre or Canterbury East – which is not only convenient but helps when lost your bearings! Knowing that you're able to get instructions to nearly anywhere – especially among students (I can tell you where everything is in relation to Petros but no road names!) – based on your accommodation, is particularly helpful when I was moving to a city you've only visited a handful of times before. If I ever got lost, I knew exactly where to head back to – and other people knew where it was too!
My accommodation was also really close to the city centre, which meant I was only a few minutes walk away from hundreds of years of history – including the iconic Canterbury Cathedral.
3. Friends (meet lots of people)
From the offset I was able to meet lots of people through an accommodation group chat, but met more people as the year went on. Being in such close proximity with such a large and diverse group of people means you can meet friends beyond your flat, which is great if you're a bit nervous about making friends!
I made friends not only with the people I live with but people in other blocks who I'd just run round to for a movie night.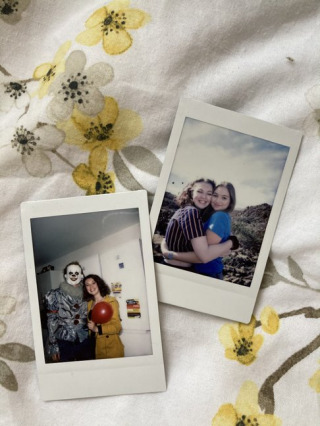 4. Removes a level of stress
Imagine: you're moving out for the first time and don't have the stress of sorting your bills every month – sounds amazing, right? Additionally, a lot of places can have the term's rent deducted when your student loan comes in, which means that you can spend the first year acclimatising and learning to budget rather than stressing endlessly about stretching your money to the end of the term.
I'm moving into a place where I pay rent monthly for second year, but feel far more confident about managing my money after making so many mistakes first year. I personally don't know what I would have done first year if I had to sort bills as well, so I'm glad that stress was taken out.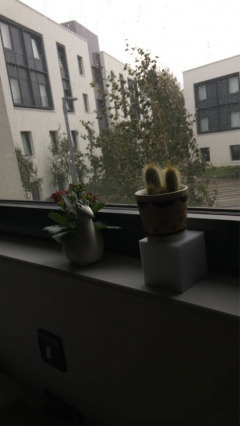 5. Freedom and independence
A couple of my friends lived at home with parents and, while they had a great time, they still had to live under their parent's rules. While certain boundaries can be discussed, I know my parents wouldn't have liked me loudly coming in at 4 in the morning after a night out.
In addition to the ability to do a few more things than you could at home, being able to cook – and learn to cook! – and eat whenever you fancy, as well as learning to clean your own space and do your own washing (as mundane as that may sound) really creates a sense of independence. I knew that I needed to move out so I could learn how to 'live' and – again, while I made many mistakes – I learned a lot in a few months.
Watch Jo take on a cooking challenge against fellow student, Harrison!
Apply to live in University-owned accommodation for your first year
Extended application guarantee
Did you know, the University guarantees a room in University accommodation to all Clearing and first-year undergraduates (including degrees with foundation year) who firmly accept an offer of a place of study with us and submit an application by the 31 July? This has now been extended – check the website for deadline details and Terms and Conditions.