The Vice Chancellor's Challenge – Sports Day 2017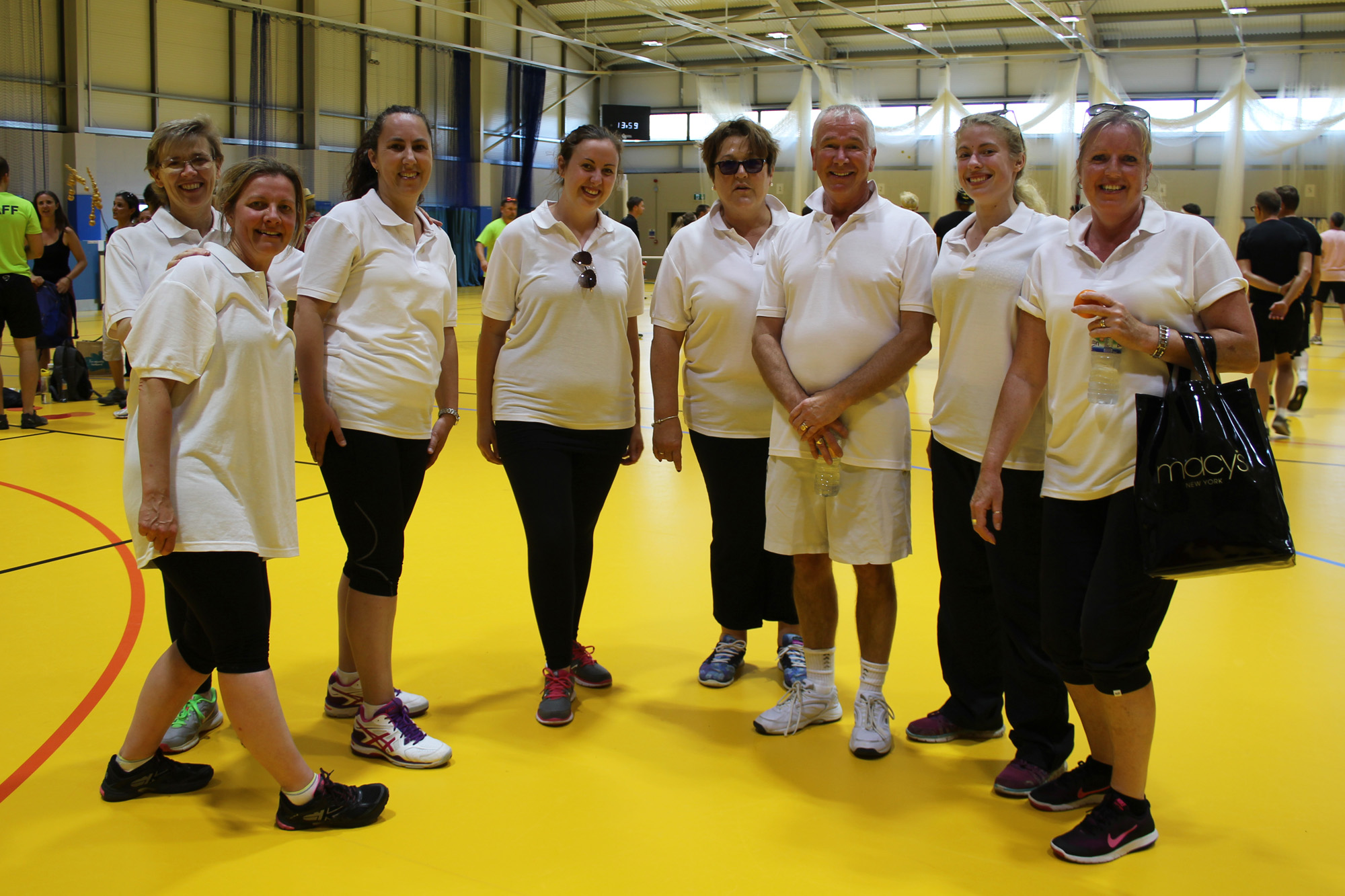 On the 23rd of June Team IMS went on tour to Polo Farm to compete in the first "Vice Chancellor's Challenge" in which departments form teams and compete in a variety of sports for the prestigious and enviable 2017 Challenge trophy.
The day was already off to a good start having had the company of Vice Chancellor Professor Rama Thirunamachandran for a morning session in Medway and a team-building session facilitated by Juliet Flynn, who stayed with us for the day as an honorary member of Team IMS.
With a slightly delayed race against time and a tour of the facilities thanks to plentiful signposting we were hard pressed to score well, missing the first game and forfeiting all points to the other team. We looked hard pressed to hit Team Leader Peter's target of finishing 10th over all!
The first game we were in attendance for (whoops, blame the M2) was Ultimate Frisbee where, once we'd learnt some of the rules, Peter proved particularly determined on the astro, somehow appearing seemingly out of nowhere on many occasions to snatch the frisbee. Allison was also crucial in making us maintaining a veneer of competency with her netball practice clearly coming in handy for marking the opposition! The next prestigious event was sitting volleyball, developed originally for ex-Army amptuees and a very popular paralympic sport. After a wobbly start and a quick defeat to the first team we then went on to victory with a substantial margin in the second match after several smashing serves. It requires a lot of energy to move around quickly enough for floor volley ball and using your hands both for getting around and for volleying presents an additional challenge. Proximity of other players can also prove to be a hazard!
It was then we descended on the rounders pitch for our timed game. Having seen the tail-end of the last game (and having been a little vocal over the quality of their bowler) I volunteered under no duress whatsoever to bowl. Luckily for me we were up against the Sport and Exercise Sciences – what could go wrong? We performed fairly admirably given the competition, and just as the timer went I released the final ball, which was subsequently propelled directly at my right anterior superior iliac crest (or hip, if you prefer) at a fair speed. The opposing team responded quickly and I was given an ice pack as well as many profuse apologies, but no extra points! It was on to pickleball for the next game, a full description of which is available here on the Canterbury Christ Church Sport blog. Briefly, pickleball is a combination of tennis, wiff waff (just to be obtuse), and badminton. The racket is similar to one for table tennis but larger, rectangular and softer; the ball similar to a hollow, porous golf ball. This was brilliant fun, Peter and Jane made an excellent team performing particularly well, speaking for myself I found it quite difficult to get used to the near-weightless ball!
The day was rounded off with an egg and spoon race and a sack race, we had an amazing day together learning new games and bringing back some old favourites. We all awaited the calculation and big reveal of the results. When 15th was announced we were pleased our name was not called, after missing the first game any place but last would be acceptable, but hope soon mutated into worry and then resignation that we may have been disqualified when our name didn't appear as they called 11th place. We were stunned to find that we had achieved our original target of finishing in the top 10! Yes, we were 10th in the top 10, but still exceeding our expectations. After some celebratory prosecco we made our way back to Medway, feeling somewhat proud of ourselves and looking forward to next year's challenge!