March 2017 – forget the Garden of England, this is the LAB of England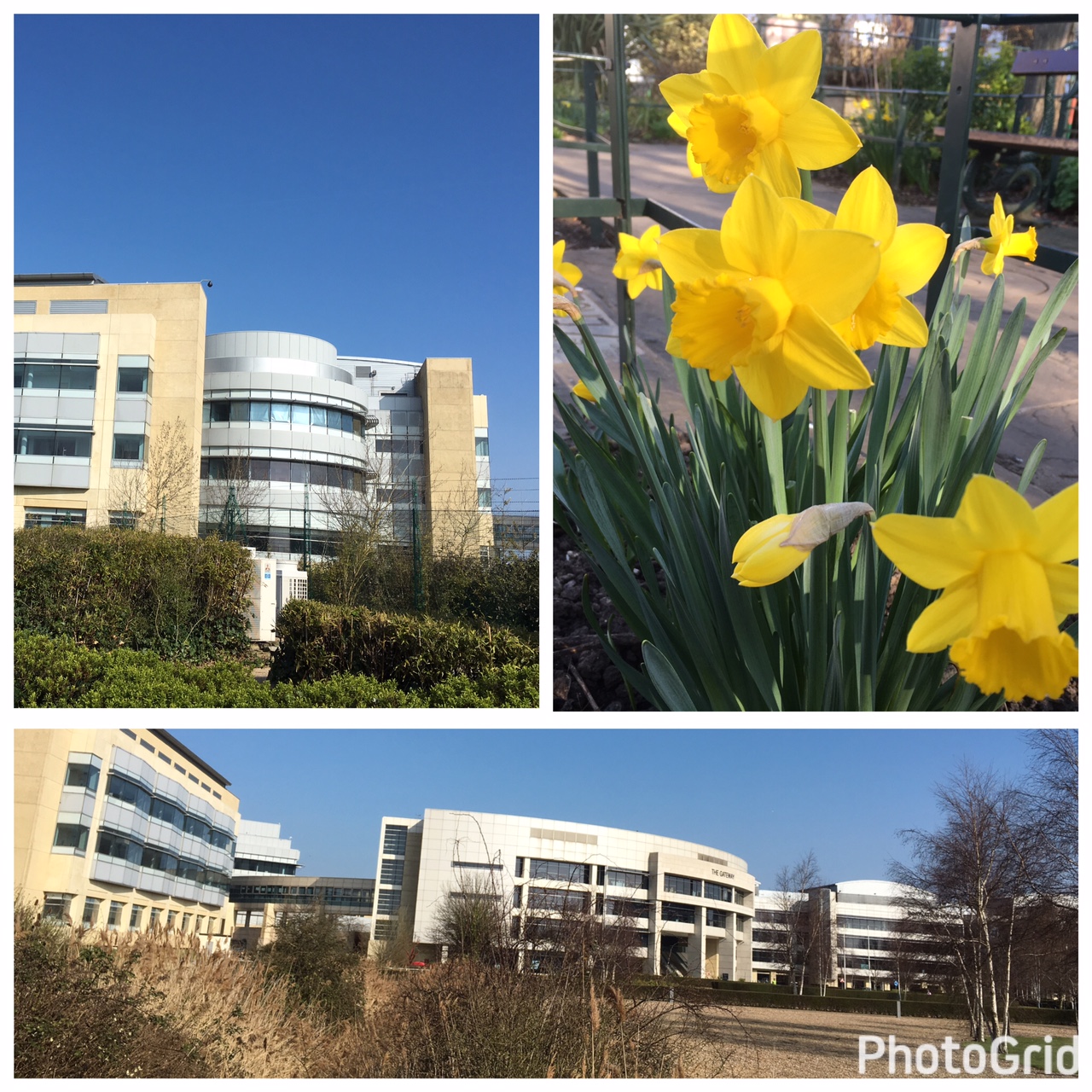 Spring is sproinging and this month I (Emily the Lab Technician) have been visiting our science friends at the Canterbury Campus and also the university facilities which are housed in Discovery Park (formerly the Pfizer site near Sandwich). The team down in the Somerville and Laud labs of the main CCCU campus get up to an astonishing range of activities looking at everything from cells to soil. The labs down in Canterbury also employ Undergraduate and Masters Technicians which are able to work as lab technicians alongside their studies, not only providing experience, but also giving us a cohort of fantastic, enthusiastic technicians to work with. I met up with Dr Pamela Lithgow who gave me a tour of the labs on the main campus, Somerville and Laud is very much a LAByrinth (sorry), every door opened into another lab, each with a fascinating range of instruments and experimental samples. On a second visit I met Dr Lithgow in Canterbury then we made our way to Discovery Park to meet the team who work there.
At Discovery Park, CCCU has access to an adaptive lab with facilities for many fields of research such as cell culturing and crystallography. There are a team of scientists who work at Discovery Park and some undergraduate and postgraduate students can undertake a lab project with the team, in addition we work quite closely with Kent College's neighboring lab which is used for teaching. A benefit of using this facility for student work is that it's slightly more similar to an industrial lab and will provide an alternative experience to working on campus, also allowing students to see how different laboratories and activities are managed. The work going on here aims to bridge the gap between academia and industry, fostering ties between the two sectors and enhancing enterprise. Any film enthusiasts might recognise from the photo that Discovery Park was used during filming of "World War Z" in which Brad Pitt and his family infiltrate a research facility to stop a zombie pandemic (encase my concise synopsis doesn't cut it, here's what Rotten Tomatoes has to say about it). Having only seen the inside of Discovery Park from World War Z it was a little unnerving to walk through corridors once occupied by zombies – even if they were only fictional! We at SCRABEL are very much looking forward to working with the various science departments around the university.
n.b. credit to Chris Ferguson (Master's Tech) for providing inspiration for the title!