First Annual Technicians Symposium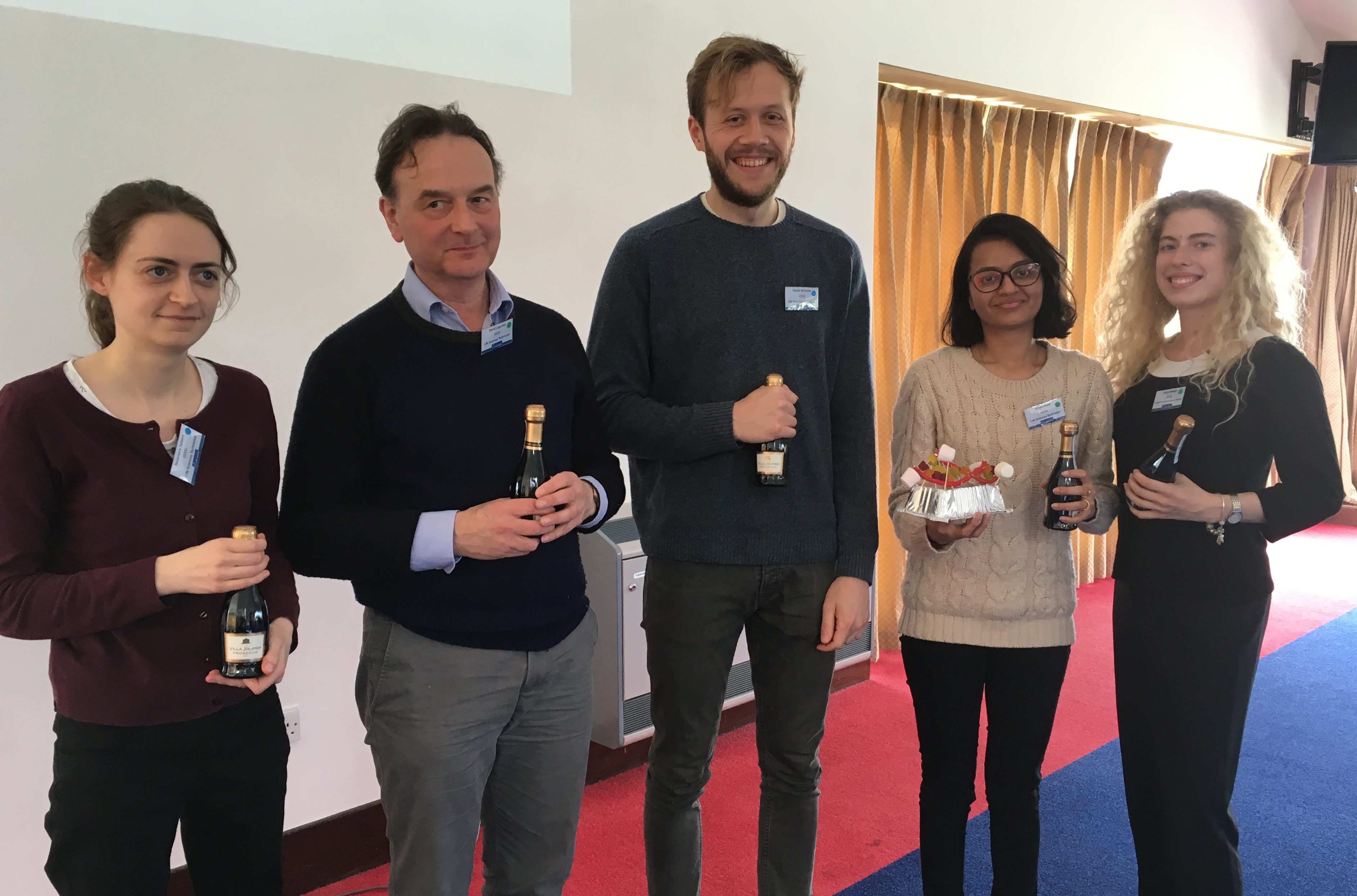 Calling any event the "first annual" is always a bit scary, but having been down to the Technicians symposium I am very confident that it will indeed become a regular occurrence. The symposium was organised by Pamela Lithgow and colleagues in CCCU's life sciences department as cross-university event for technicians of CCCU, the University of Kent, and the University of Greenwich to get together and share experience. A key theme throughout the day was acknowledgement that lab techs are involved in an increasingly wide range of activities in HEIs across the country and that they are vital in enabling universities to deliver teaching and research.
After a welcome talk from deputy Vice Chancellor Professor David Shepherd the conference kicked off with a presentation by Kelly Vere from the University of Nottingham who is on secondment to the science council. Kelly described a familiar situation to many, leaving school and being unsure what to do she began life as a laboratory technician for the University of Nottingham where she turned her skills towards a whole host of different lab environments and worked up to Technical Skills Development Manager. She has written extensively about the changing role and importance of lab technicians and seeks to get rid of the common apologetic phrase: "I'm just the lab tech". Kelly has been published in Times Higher Education and contributed to the Guardian Higher Education Network blog on the subject of academia's Cinderrelas. As part of the drive to attain visibility and recognition for technicians in higher education, the science council has established professional registration for techs (RSciTechs) and scientists (RSci) which allows recognition and can also act as stepping stones towards becoming a chartered scientist (CSci) as part of continuing professional development – professional registration can be applied for here. As well as being informative, Kelly's talk was thought provoking and empowering and was a great first presentation to kick the event off.
Following presentations we were divided into three groups to begin a series of three workshops, getting a good mix of individuals from the different universities to encourage networking and the sharing of practices. The first workshop was delivered by CCCU's Faculty Director of Learning and Teaching Susan Kenyon and explored the role of the technician in learning and teaching as well as how linking to the UK PSF (professional standards framework) makes teaching involvement by technicians more visible – we did this by organising day to day roles into the different activity areas (see picture below, apologies for the poor resolution); it was encouraging to see that many of the tasks which we already perform are applicable to this framework and it's a handy tool to ensure that we are contributing to each area of activity and providing balance.
The second workshop taken by Guy Michael (from Opposite Leg) was very engaging and centred on "influence skills for technicians". Guy highlighted that self-awareness and clarity of purpose are key in influencing others – this tied in really well with the day's theme of empowering technicians, who are sometimes overlooked, and provided us with plenty to reflect on when it comes to communicating to others around us. The final workshop focused on sharing health and safety practices to facilitate the implementation of health and safety at CCCU, UoK and Greenwich. During the workshop we discussed a case study of an incident at Northumbria University (a BBC report of the incident can be found here) and spoke about what we can learn from other university protocols (positive and negative!).
The day was all rounded off with a "fun activity" – again, there's a large expectation when something is labelled "fun", but speaking for myself I wasn't disappointed. As part of a team exercise we were divided into groups of 5(ish) and one member of the group had to go and look at a confectionery construction then instruct the others how it should be assembled with an assortment of sweets – closest match wins.
We placed our model on the judge's table at the front and waited with bated breath for the announcement (n.b. this is a slight exaggeration, we'd already decided we didn't have a chance so a member of the team bunged it on the table and the rest of us began to eat leftover construction materials), to our absolute surprise our lowly Definitely Not Accurate sweetie structure emerged victorious and we were rewarded with Prosecco, which is always a fantastic end to a Monday!
The day ended with the launching of the Kent Technician's Network (KTN), a place for advice and discussion for technicians and technical staff in Kent. If you're a fellow tech on LinkedIn you can find the KTN link here and get involved. Special thanks to Pam and her team down at CCCU for organising the first technician's symposium and bringing together the three universities, it was a great day and you should all be really proud!