Work in Progress Day: Presenters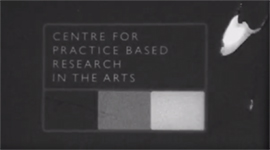 On Wednesday 29th May 2019, the CPBRA are hosting a day of work in progress presentations by staff and postgraduate students at CCCU. For more information, please click here.
Ben Horner: PhD: The podcast!
Ben Horner is an award-winning documentary producer, electronic composer, live performer, and lecturer in audio technology and composition. He works extensively with field recordings and interview material to create pieces based on cultural and geographic reference points. These raw materials are composed to convey an atmosphere and a sense of 'the where', socially, historically and spatially.
To hear more of Ben's work, please visit his website here.
Grant Gover: Making Music out of Architecture by various models—including by new theory: Total Field Theory (TFT).
Having at first thought that the task of making music from architecture would be easy, then encountering some philosophical difficulties to do with faithful translation, a lucky breakthrough came in the form of a piece of research received via Researchgate.
The research studied the architectural work of Zaha Hadid which the researchers classified into five categories, Suprematist, Fluid, Topographical, Organic and Parametric. This freed the way to thinking about how to express this in music, including drawing on the influential Russian artist Kazimir Malevich, the founder of Suprematism. Wishing also to experiment in an electronic medium, drawing these two elements together, led to the musical work called The Life of Zaha Hadid. This will be briefly explained in the context of the overall research goal, the electronic means employed and end with a playing of the piece of 11:58 minutes: seconds.
Having spent over forty years in the construction industry including teaching, then acquiring an MMus specialising in composition at CCCU, then moving straight into a PhD programme. In his first year as a PhD student, he is now bringing the two worlds together in making music from architecture. He will illustrate part of this 'odyssey' with an electronic piece made about one of his heroes, or rather heroine: Zaha Hadid.
Andy Birtwistle: Material Resistance and the sound of technology
Andy Birtwistle is Reader in Film and Sound in the School of Media, Art and Design, and is the author of Cinesonica: Sounding Film and Video (Manchester University Press, 2010). While specialising on research in film sound, he also writes on artists' film and video, sonic arts, and East Asian cinema. Andy is also a sound artist and filmmaker whose work has been screened, exhibited and broadcast internationally. Examples of Andy's creative work in sound and video can be found at www.andybirtwistle.com.
Charles Williams: My Timid Adventure
'Did You Just Make That Up?': An auto-ethnographic investigation into the emergence/generation of images in my own work, as situated within the framework of C20th British Art.
In trying to understand the habitus in which my studio practice exists, I employ a methodology of Practice, Practice Log, and Theory. Each method provides data for each other method – the Practice supplies the Practice Log, insights from which feed into the Theory, which itself enriches the Practice in a virtuous circle.
However, there is an apparent danger in this 'freeze-framing'; in a conference on Practice As Research (https://www.canterbury.ac.uk/arts-and-humanities/cpbra/conferences/a-virtuous-circle/goran-stefanovski.aspx 2015) the late Goran Stefanowski compared teaching, in his case scriptwriting, to riding a bicycle: "Riding a bike is a dynamic thing. You have to keep moving to keep the balance. Just like daily teaching" and in my own conversations with him in reference to art practice he used the metaphor of the pornographic film to elucidate how difficult it is for the practitioner to be at once 'in process' and self-aware enough to record, explain, describe. How could you remain in the moment enough to fulfil the needs of the film if you had to stop and record yourself every few minutes, he asked.
Questions about the nature of the practice emerge, then, not simply through the reflective process but because of the reflective process. The market context / academic process duality is not really that simple, either, because cultural capital is involved in quite complex ways in determining the values of the work.
I will provide a short illustration of some of the issues that have arisen in the study over the past year.
Bio: I am a practising artist and have been since I left the Royal Academy Schools in 1992. My interest in the various media an artist uses and the approaches to form an artist might use have led me to publish two books on how to draw and paint, and recently my practice has extended to inventing written fictions as well as visual ones.
Currently I am a Faculty Scholar. Until last year when it was closed, I was Programme Leader of the Fine Art and Fine and Applied Art degrees, working in the Sidney Cooper Centre, teaching painting, drawing in its many different forms, and illustration. Before that I worked at Canterbury College for a while, in HE, and I also worked at and ran several different private Art Education entities: I was Curator of the NEAC Drawing School for several years, for example.
Daniel Herbert: Navigating sound connections in Live Audiovisual performance
I'm developing a system which allows a performer to navigate and explore video recordings by making connections within the soundtrack between text, pitch and timbre. This idea was in response to an informal call by Dr Lauren Redhead to repurpose video documentation from the CPBRA archive in a creative way.
Dan Herbert is a musician, sound designer, producer, programmer and live electronic sound artist with his work heard on radio, film and TV. He currently lectures at Canterbury Christ Church University and Point Blank specialising in synthesis, sound design, Max programming and production. He plays Organ, Cor Anglais and electronics and has performed at events such as Oscillate, Sounds New, Free Range, Kent International Film festival and York Contemporary Arts Festival. His interests include developing bespoke systems for live and studio based work.
Tim Long: Object, sound, noise: tales of musical improvisation
Tim Long is Digital Media Programme Director and Co-Director of the Centre for Practice Based Research in the Arts. Tim's practice based research has involves collaborations with the Free Range Orchestra. The FRO contributed towards the Profound Sound Festival in Folkestone, and have other public performances in Canterbury. Tim's sculptural works have been exhibited at the Royal Academy of Arts Summer Exhibition (2016). Tim's interests involve the relationships between analogue and digital media, explored through hand-made instruments and objects.
Mo Pietroni-Spenst: Revelations: Exploring concepts of visibility and invisibility in identity and performance
Mo Pietroni-Spenst has recently submitted her practice-based PhD thesis which investigated perceptions of meaning and physicality through the invisibly disabled body in performance. This autobiographical research drew on her embodied experience as a performer with ME and explored concepts of visibility, identity and the queer concept of outing oneself as disabled. It investigated the influence of the somatic experience of this neurological condition on the interpretation of concepts of space and time through the body, and how these unique perceptions could be communicated through gesture. Having completed her PhD, Mo is keen to further research the somatic and embodied experiences of people with invisible disabilities, with an aim to increasing awareness, understanding and support for people whose experiences often go overlooked. She is a sessional lecturer in the School of Music and Performing Arts and also teaches for Rose Bruford College.
Nour Elhouda Souleh: Writing the Self and the Other(s): Using Stand-up Comedy Materials in Researching Othering
My PhD work is an ethnographic exploration of the different constructions of the concept of Othering and the Other/s through various sites of data. I am using ethnographic interviews, creative non-fiction and stand-up comedy materials to create "thick description" (Geertz, 1973). This later highlights the development of my understanding, thinking and learning about the researched concept. In this presentation, I wish to focus on my use of stand-up in my work. How I came to use it in my research? Why I am using it? How does it connect with my research theme? Three brief examples from the materials will be presented and analysed in relation to the research theme.
References
Geertz, C. (1973). The Interpretation of Cultures: Selected Essays by Clifford Geertz. New York: Basics, Inc., Publishers.