REF Development Workshops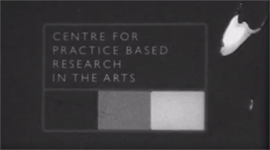 31 January, 2-5pm, Lg48: Epistemologies of Practice [Dr Tim Long]
7 March, 2.30-5.30pm, Pg05: Written/UnWritten [Dr Lauren Redhead]
28 March, 2-5pm, Lg48: (New) Materialism(s) [Dr Andy Birtwistle]
The centre will be running three afternoon REF development workshops during the Easter Semester, which will cover some of our overarching research themes and research environment, looking for syntheses, interdisciplinary links, and opportunities for collaboration, and developing sections of REF portfolio submissions.
Epistemologies of Practice
This workshop aims:
To establish a working definition of 'knowledge' in the context of practice based research,
To discuss and consider theories of knowledge articulated through practice,
To draw on case studies from colleague's research, and other sources,
To assist understanding of the relationships between art productions as objects of knowledge, in contrast and comparison with the written text.
Schedule:
2.00: Introduction: Centre themes and aims [Dr Tim Long]
2.15: Sharing examples of creative practice through objects. [Visiting presenters: TBC]
3.00: Discussion activity 1: For the whole group. Personal practices, themes, and intertextuality (the interconnection between similar or related works) [Individuals will share their ideas on work already produced, and plans for future work. The discussion will consider how processes and materials comprise an important element of practical productions, and the generation of knowledge]
3.30: Break [Coffee in Laud]
3.45: Discussion activity 3: Framing research and text/intertext. The group will consider how practice as research is 'multimodal', and how new knowledge emerges through differing modes of practice. [Through discussion reference 'texts' can be compiled, that elucidate modes of practice based activities, that intersect and overlap. How can the texts be considered in relation to the 300 word statements required for practice based research outputs? The group can consider how to develop the narratives around their own practice based research, and how these can elicit understandings of new knowledge discovered though practice]
4.45: Collaborative feedback
5.00: Close
Written/UnWritten: Writing and/as Practice Research
This workshop aims:
To find synergies and links between the work of colleagues across schools that involves writing or text-based practices, and to identify themes for future consideration by the Centre,
To draw inspiration from colleagues whose creative practice is writing to inform writing in and around creative practice research more generally,
To consider the performative role that writing might play across disciplines and practice research projects.
Schedule:
2.30: Introduction: Centre themes and aims [Dr Lauren Redhead]
2.45: Sharing examples of creative practice and writing [Prof Carolyn Oulton, Goran Stefanovski and Dr Kene Igweonu]
3.30: Discussion activity 1: Personal practices, text and language: sharing personal research themes and processes [individuals will share aspects of writing/text/language practices in their work, following a creative prompt. These themes will be collated as a result of the task]
4.00: Break [Coffee in Laud]
4.15: Discussion activity 2: Interdisciplinary and collaborative practices, text and language: developing shared themes and processes [group break-out activity based on the results of activity 1: developing shared narratives around research already undertaken across schools in the faculty]
4.15: Discussion activity 3: 300 word statements as performative writing [guided activity drafting statements, drawing on the creative sharing of personal practice as a method to draw out research themes within these statements; participants will be invited to bring an example of their 300 word statement to work on during this activity]
5.15: Collaborative feedback
5.30: Close
(New) Materialism(s)
This workshop aims:
To identify and explore the ways in which a critical investigation of materiality might connect the work of practice researchers across the Faculty of Arts and Humanities,
To consider the ways in which the relationship between critical theory and creative arts practice might generate new research initiates in relation to materiality in art,
To identify collaborative research initiatives investigating issues of materialism/materiality in art.
Schedule:
2.00: Introduction: Centre themes and aims [TBC]
2.15: Thinking about materiality [Dr Andy Birtwistle]
2.45: New Music and Materialism [Dr Lauren Redhead]
3:15: Break
3:30: Activity 1: participants in the workshop identify and discuss aspects of materiality/materialism in their own practice, and how this might connect with the research of other participants.
4:00: Working with the material [Prof. Matt Wright]
4:30: Activity 2: participants propose ways in which collaborative research might be facilitated by means of a shared focus on issues of materiality.
5:00: Close