REF Development Day: 13th June 2017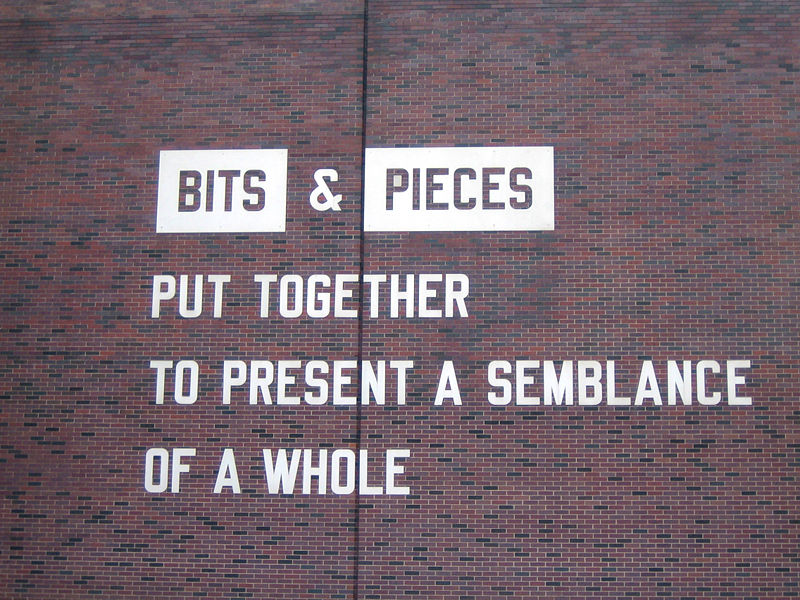 (Image: Lawrence Weiner at the Walker Art Centre)
The day will focus on the development of portfolio submissions of practice, with three workshops that will allow colleagues to produce and develop parts of their portfolios, as well as exploring issues of documentation and presentation. This workshop is suitable for any academic colleagues or PhD students in the final phase of their projects who may be thinking about academic research careers.
Two external speakers, Prof Christopher Fox (Brunel University) and Prof Andy Lavender (University of Warwick) will join us. Both speakers have experience of the development and assessment of Practice Research outputs during REF2014.
For catering purposes, and to make sure numbers don't exceed those that can be reasonably accommodated in the workshops, please register your interest in attending with Lauren Redhead (lauren.redhead@canterbury.ac.uk) by 2nd June.
This training day will offer colleagues an opportunity to discuss and workshop aspects of the REF portfolio submission. Visiting scholars who were involved in development and assessment processes during REF2014 will offer expertise, and the day will include opportunities for colleagues to discuss and develop aspects of their own intended future submissions. There will also be the opportunity to explore aspects of documentation and dissemination through CReaTE and other media.
Workshop 1: Prof Christopher Fox
Participants should prepare three statements about one of their PaR outputs, each statement no more than 300 words. Statement 1 is an account of what it is: medium, format, duration, mode of presentation, techniques involved, circumstances of dissemination. Statement 2 is an account of how it was made, from genesis to realisation. Statement 3 is an account of its research content in terms of the REF criteria: 'originality', 'significance' and 'rigour'.
Workshop 2: Dr Andy Birtwistle and Claire Choong
Claire and Andy will discuss the variety of outputs submitted at the last REF exercise and the issues around presentation and copyright.
Andy will present a pilot project around non-linear documentation of Practice Research.
There will be time to gain assistance with uploading completed documentation to CReaTE.
Wokshop 3: Prof Andy Lavender
Participants will address the broad consideration of Practice Research portfolios as four specific and separate areas: research aims, questions, timeline and findings. They will workshop and share their own versions in their respective areas, and discuss and develop these with others in small groups, before opening out into broader discussion. This will allow participants to take their own view as to what is important in organising material, and how to focus on the research aspect of the portfolio rather than necessarily the project as a whole.
Time

Room

Details

10.00

MDg01

Arrival, Coffee

10.30

MDg01

Welcome from Centre, and Objectives

11.00

MDg01

Presentation: Prof Christopher Fox (University of Brunel)
Practice-as-Research: knowing what we do and how best to explain it

11.45

MDg01/MDf02

Workshop 1: Breakout and Workshop Activity

12.30

MDg01

Re-convene and group discussion

13.00

MDg01/Lawn

Lunch

14.00

MDg01

Workshop 2: CReaTE Documentation Presentation:
Dr Andy Birtwistle (Centre for Practice Based Research in the Arts) and Claire Choong (Canterbury Christ Church Academic Library Team)

15.00

MDg01/MDf02

Coffee available
CReaTE uploading available in MDf02 with support from Claire Choong

15.30

MDg01

Presentation: Prof Andy Lavender (University of Warwick)
Practice as Research Portfolios: making a plan, focusing on research

16.00

MDg01/MDf02

Workshop 3: Breakout and Workshop Activity

16.45

MDg01

Re-convene and group discussion

17.00

MDg01

Wine Reception for Visiting Speakers