Next Work in Progress Event: Angela Pickard – 1st February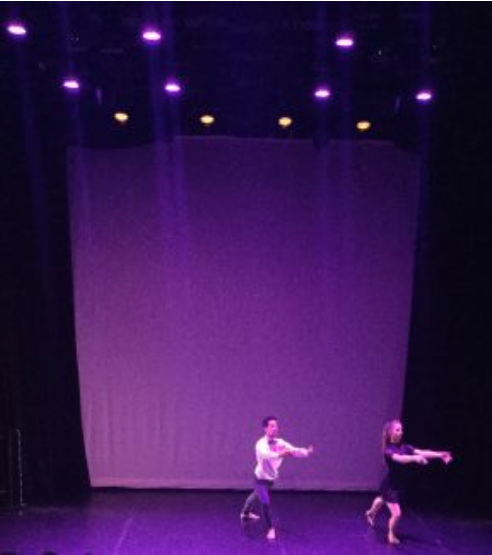 The first work in progress event of 2017 will feature Angela Pickard's work 'Sonnet'.
This session will take place in Ag09 (Anselm Studio 2) from 4.45-6.15pm on Wednesday 1st February. As usual, after seeing the work there will be an opportunity to give feedback to the artist using the critical response process.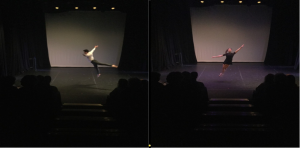 Angela writes about this work: 
'Sonnet' is a dance duet exploring aspects of embodied emotion and identity, created initially for the Canterbury Festival by Dr Angela Pickard. Inspired, unsurprisingly by the title, by the Bard's great poetic work on his 400th anniversary, there are also elements of his plays The Taming of the Shrew and Romeo and Juliet to be found in the choreography. The piece is performed to live saxophone: Sonata by Phil Woods.  The structure of the iambic pentameter predominantly used by Shakesphere in his Sonnets, is a form of meter that informs the phrasing of movement for the dancers. This appears to offer traditional roles and relationships, as very typical and classical in form, but that which the dancers portray is intended to be opposite. It is intended as a critic of traditional roles in relationships and 'rules of the game' (Bourdieu, 1984, 1990) to illustrate complexities in habitus (ibid), with the  male and female duo dancing altering views on gender expectations. Throughout the piece, the male seems gentle and withdrawn at times, whilst the female is evidently the more powerful – confident and sometimes comforting. It is intended to portray beauty, love, pain and loss in its lyrical quality. The work continues to be developed and will be toured from March.