Loop Dance Company: Ports that Pass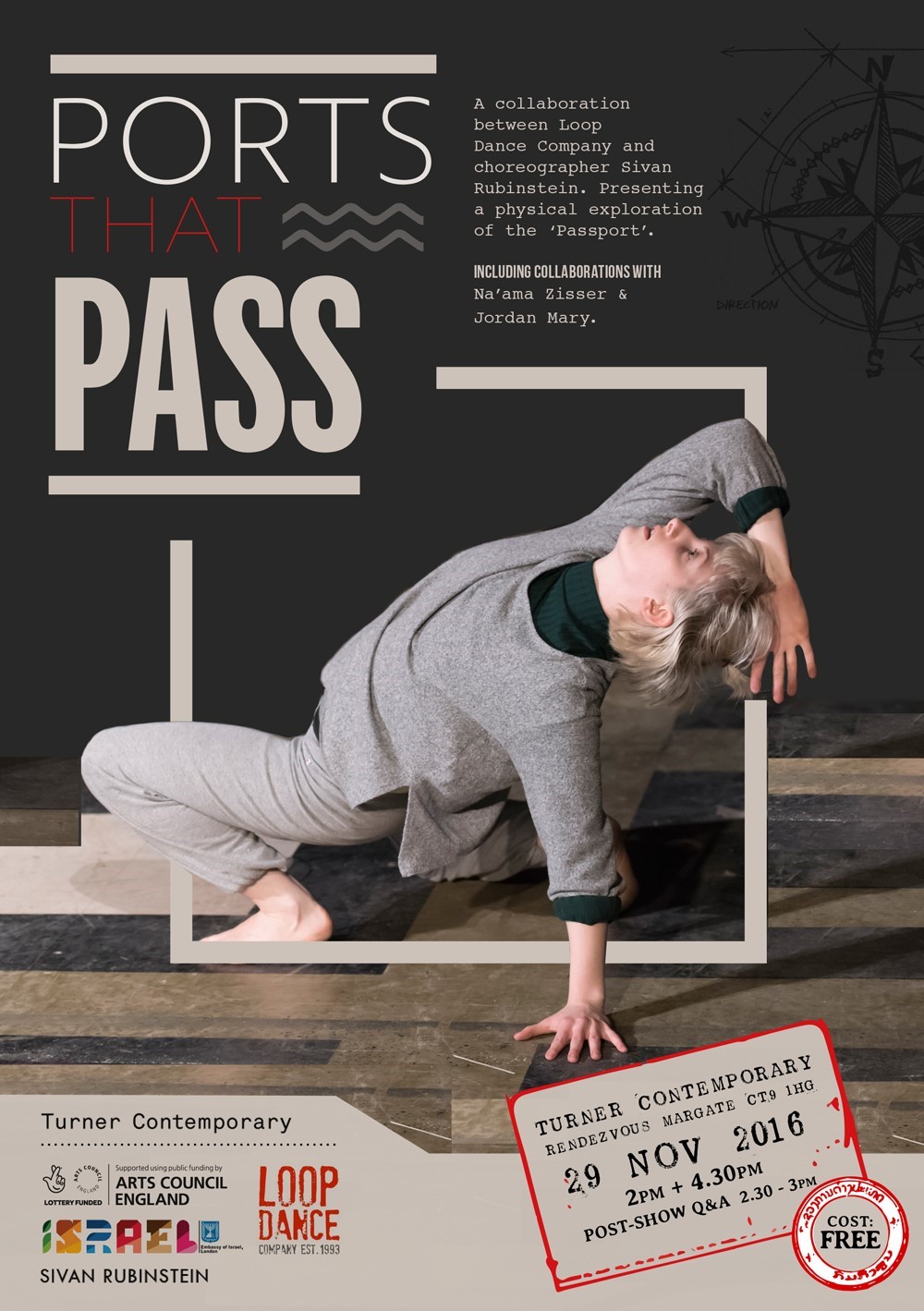 Ports that Pass is a collaboration between Loop Dance Company and choreographer Sivan Rubinstein. The piece includes collaborations with Na'ama Zisser and Jordan Mary. This is a presentation of a physical exploration of the 'passport'.
Loop Dance Company is run by Music and Performing Arts Dance Lecturer Nina Atkinson.
You can see the piece on 29th November at the Turner Contemporary Gallery, Margate. Details are here.