Keynote Talk: Dr Lisa Busby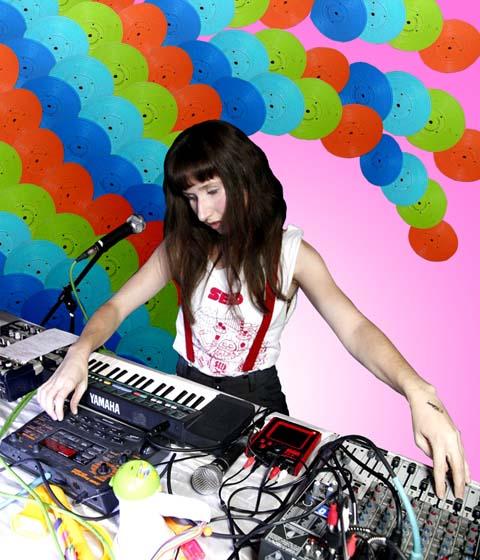 Dr Lisa Busby (Goldsmiths, University of London) will give a keynote on the second day of our conference (1 June).
De-skilling and Scavenging
Lisa will show and discuss her recent practice that traverses noise, song, playback, score, video and performance. She'll explore themes that connect them including availablism, domesticity, DIY and plundering the found.
Lisa Busby is a Scottish composer, vocalist, DJ and academic, based in London. She is currently Senior Lecturer is Music at Goldsmiths, University of London, and part of the core teaching team in popular music praxis. Lisa performs and composes with a number of ensembles (Rutger Hauser, The Nomadic Female DJ Troupe) and has a solo practice that situates itself across the boundaries of electronic music, improvisation, performance art, and pop music/culture. She often works across media in long duration forms, performance video, text based score, installation and site specific performance. Throughout her work she is interested in exploring the fringes of song; how pop culture artefacts can be set in new and unusual contexts; and the appropriation of everyday objects and scenarios with a particular specialism in using domestic playback media and objects as instruments. Her research practice often focuses on illuminating process; 'availablism' and lo-fi intermediality; DIY scenes and the 'no audience underground'.
Lisa has released, performed and exhibited in various solo and group situations internationally including The Blackwood Gallery (Toronto), Forthwith Festival (Winnipeg), Vetrarjazz (The Faroe Islands), The Royal Institute of Art (Stockholm), Inter Arts Centre (Malmö), Incubate Festival (Tilburg), Optica Festival (Gijon), Tate Modern, The Southbank Centre, The Ashmolean, Modern Art Oxford, Wysing Arts, The Arnolfini, and Café Oto; and worked with curators and promoters including Verkligheten (Umeå), The Surround, Electra, Audiograft, Bristol Expanded and Experimental Film, Oxford Contemporary Music, Saisonscape, Primary and Radiophrenia (CCA Glasgow, Borealis Bergen). She has released with record labels Adaadat, Seed, and The Lumen Lake; and published with Routledge, Bloomsbury, Dancecult, Her Noise, Structo, and Indestructible Energy. 
The centre's conference, 'Multimodality in the Arts: interdisciplinary practices and hybrid forms', will take place at CCCU on 31 May and 1 June. For more information, including registration and schedules, visit here.