Free Range Events (October 2018-March 2019)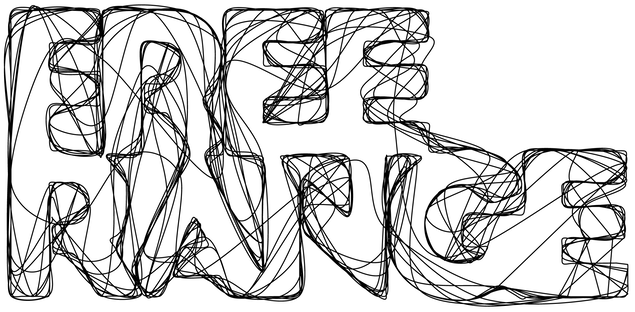 Free Range is a charity based in Canterbury that presents an award-winning series of experimental music, film and poetry events with a policy of free-entry.
Free Range events happen at 7.30pm every Thursday from October to March at Garage Coffee @ Fruitworks, 1-2 Jewry Lane, Canterbury, CT1 2NR.
You can receive news about Free Range events via email, twitter or Facebook.
Free Range is made possible by donations and you can keep these events happening in Canterbury by donating here.
Here is a list of this season's events:
04/10/18: Total Vibration
11/10/18: Squib Box Xmas Special / Sam Bailey
18/10/18: Free Women / Talking about music…
25/10/18: Lek & the Dogs (15) / Q&A with Andrew Kotting
01/11/18: Iris Colomb / Work8hop
08/11/18: Lapis Lazuli / World Peng
15/11/18: Culture Device Dance Project / Sam Bailey
22/11/18: Gizem Okulu and David Grundy / Untitled by Michael Glawogger
29/11/18 Leap of Love (Solo Duets) by Kristin Fredricksson / LUNATRAKTORS
06/12/18 John-Paul Zaccarini / Dark light
3/12/18 Lila Matsumoto / Shipwreck album launch
10/01/19 Imaginary Advice live with Ross Sutherland / Sam Bailey
17/01/19 Dominic Lash Quartet / Sam Bailey
24/01/19 Wintersound: Evan Parker Trio / Colours & Shapes: Portraits of Free Improvisers
31/01/19 Montrose Composer's Club
07/02/19 Zubin Kanga / Am Horizont present Octet by Lawrence Crane
14/02/19 Goodwin Sands Radiogram
21/02/19 Miserichords: Shapes album launch
28/02/19 Live Design Night (UCA)
15/03/19 Sleep Night
21/03/19 Eating Sound, NOTE: this event costs £50 per person, the meal will be vegetarian, booking is essential (email sam@www.freerangecanterbury.org).
Highlights from 2017/2018: