Conference Announcement: Multimodality in the Arts: interdisciplinary practices and hybrid forms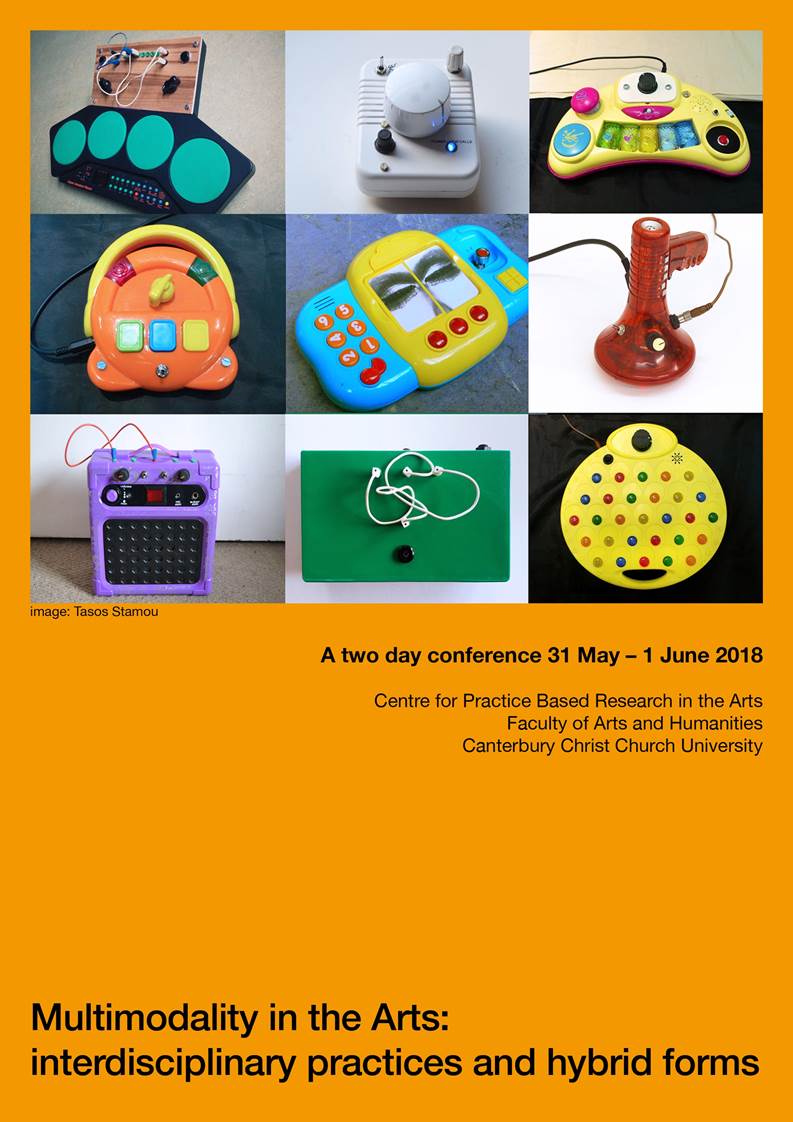 Centre for Practice Based Research in the Arts Conference
Canterbury Christ Church University
31 May – 1 June 2018
Multimodality in the Arts: interdisciplinary practices and hybrid forms
We are pleased to announce that our conference will take place on 31 May – 1 June on multimodality in the arts. The two-day conference seeks to explore a diverse range of practices, and to examine and discuss the variety of contrasting cultures that encourage a healthy research environment.
External speakers, academic colleagues, and current post graduate students will come together across the two days, to present, perform, discuss, and create.
Tickets for the conference can be booked here. The conference is free for RMA members and CCCU Faculty of Arts and Humanities staff and students. Tickets for adults are £10 and concessions (OAP/students) are £5.
The schedule for 31 May can be found here. The first day of the conference comprises presentations and performances of work by staff and students, a keynote by Roberta Mock and a presentation by visiting artist Tasos Stamou.
And, the schedule for 1 June can be seen here. This day of the conference includes a Royal Musical Association careers event with music professionals Heather Roche, Robert Rawson and Cevanne Horrocks-Hopayian, a keynote by Lisa Busby, and practice research presented by staff and students of Music and Performing Arts.
Contact: tim.long@canterbury.ac.uk