3 Questions for Practice Researchers: Magz Hall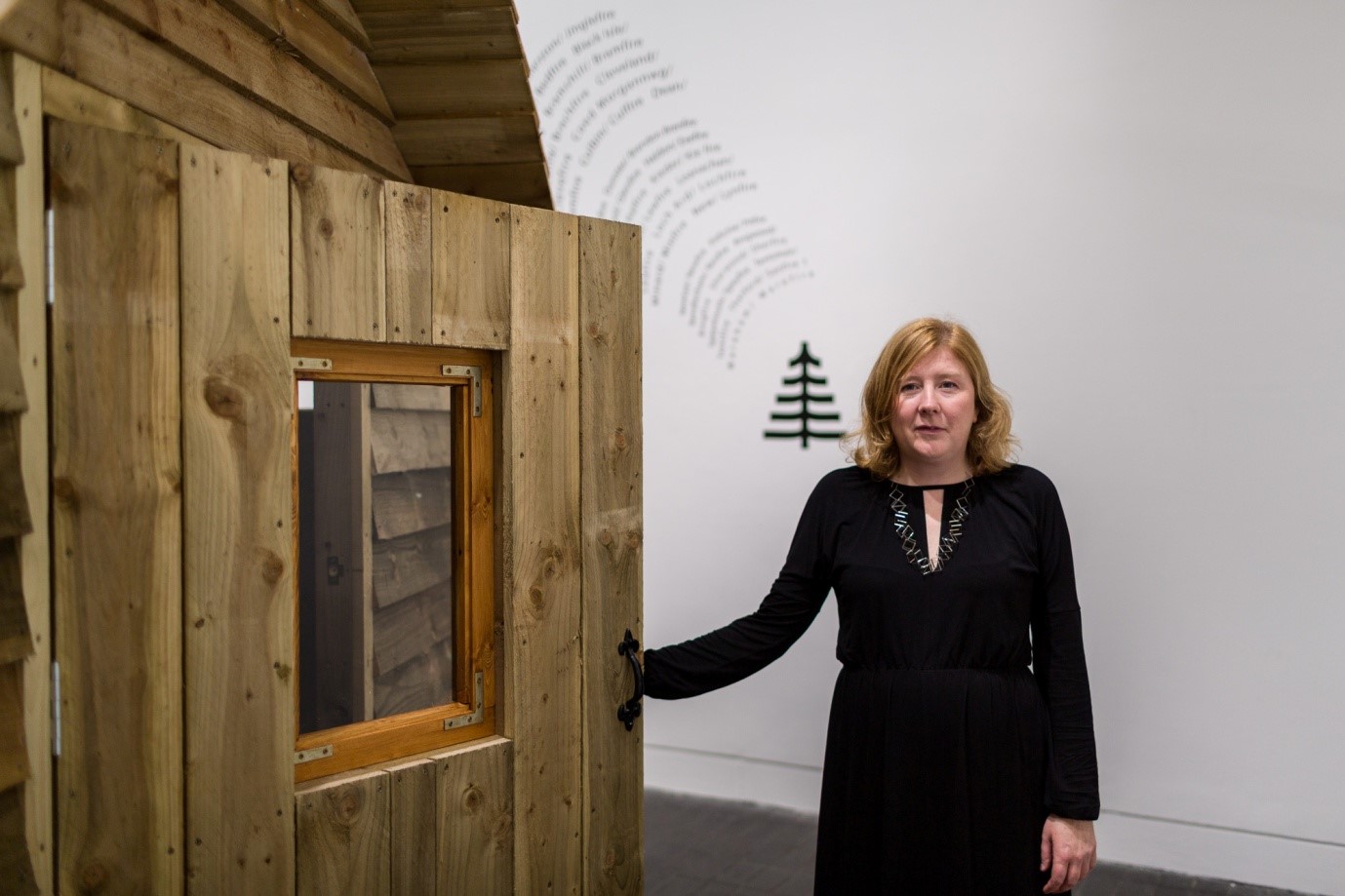 Magz Hall is a sound and radio artist with work exhibited at Yorkshire Sculpture Park, British Museum, Tate Britain, the Sainsbury Centre, Whitechapel Gallery, V and A, Jerwood Visual Arts, Barbican,MACBA Barcelona, Denmark, Italy, Germany, Norway, Morocco, Canada and the USA and broadcast internationally.
Tree Radio at YSP was a finalist for the British Composer Award for Sonic Art in 2016. Spiritual Radio was selected for the Engine Room International Sound Art Prize. She was selected for the Jerwood Open Forest Exhibition 2016 and the alt Barbican programme in 2017. Magz heads artist led group Radio Arts and has curated works for exhibition, broadcast, she has led numerous hands on workshops with the public in arts spaces. Much of her sound based work is concerned with speculative futures of FM, inspired by 100 years of international radio art practice, drawing on her practice based PhD on radio art. She is a senior lecturer at Canterbury Christ Church University and was a founder of London arts station Resonance FM.
CPBRA: Can you briefly outline your research interests and their context in, or link with, your practice?
MH: Radio Art, Sound Art, Radio, Community Radio, Arts Radio, podcasting, features and documentary, mixed media art.
CPBRA: How does research inform your practice, and how does your practice inform your research?
MH: My ongoing practice has been informed by my initial PhD research on Radio Art exploring the expanded field multimedia practice, provided by new and old technology. I am exploring the artistic potential of radio and its use outside of conventional settings.  I have produced a series of discreet radio art installations, broadcasts and actions since 2005 which consider alternative futures for the FM as an overarching theme. Within the framing device of a future, vacated FM spectrum, which became a speculative space within which to re-imagine the utopian potentiality of radio as revealed at its apparent point of obsolescence. Many of my works looks at radios past histories to talk about its future.
CPBRA: What do you think practice, and your discipline in particular, has to offer the research contexts of universities? Do you think that this influences the way that you create or document your work, or decide to create new works?
MH: Radio and sound art practice offer a rich bed for the discussion of media and arts within higher education and beyond. Critical enquiry is key to my conceptual based works. Working in a University encourages thorough research, which has certainly influenced the way I present and document my work.
You can read more about Magz Hall's practice research on her blog.