3 Questions for Practice Researchers: James Frost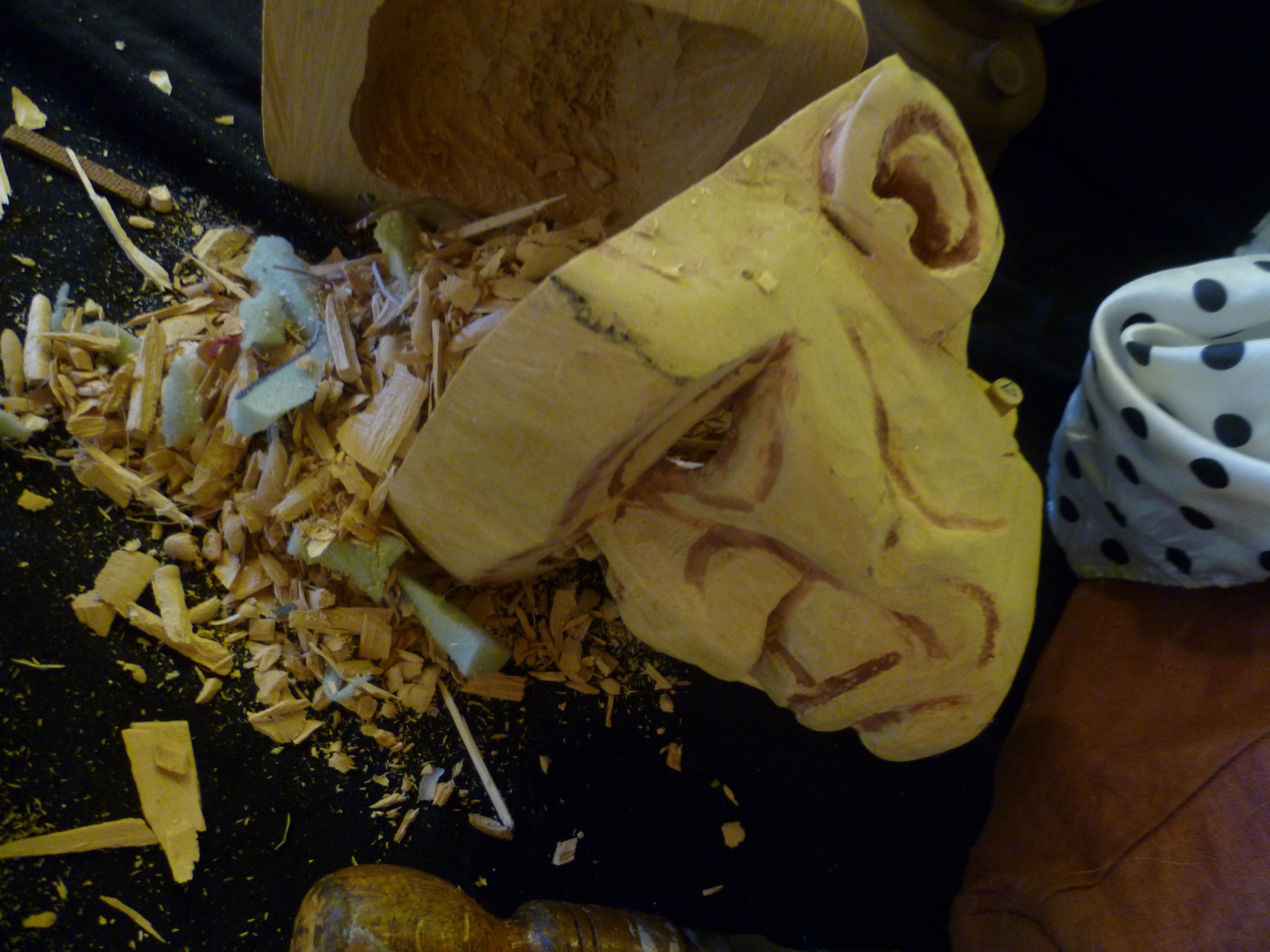 James Frost, CCCU Senior Lecturer, has recently answered our three questions for practice researchers.
CPBRA: Can you briefly outline your research interests and their context in, or link with, your practice?
JF: My former background as a puppeteer and puppet maker fed into my published research on the Czech film maker and former puppeteer Jan Svankmajer. My PhD subject is on animal guising in folk theatre, in particular the Kentish hooden horse. As a practitioner I make animal disguises and other props for performance. I co-founded and continue to perform with the Canterbury Hoodeners and I build sets and props for the Canterbury players. My academic papers on tarot card illustration have resulted in collaborative drawing and dance workshops based on the tarot, with the movement director Viola Bruni. As a practising artist, I have exhibited drawings, paintings, assemblages and animations often connected to my research interests.
CPBRA: How does research inform your practice, and how does your practice inform your research?
JF: My practice as a maker and performer directly informs my academic papers and my PhD research, which takes an auto-ethnographic approach to traditional folk theatre. Conversely my academic interest in tarot and playing card illustration has informed collaborative work with dancers.
CPBRA: What do you think practice, and your discipline in particular, has to offer the research contexts of universities? Do you think that this influences the way that you create or document your work, or decide to create new works?
JF: My work as an artist and performer contributes to the activities of the Centre for Practice Based Research in the Arts and is inherently multi-disciplinary. Producing practice-based work as a researcher allows me a freedom to experiment and innovate in a way that was not possible as a  puppeteer working for a venue or festival organiser. Also, having the support of the university allows me to work with amateur and folk theatre groups without being restricted by a dependence on payment.
"I am a Senior Lecturer at Canterbury Christ Church University. I teach professional practice and the history and theory of art at undergraduate level and also supervise postgraduate students. For around 12 years I worked as a puppet maker, puppeteer and street performer with my wife Sonia Overall as the company the Theatre of the Small. I continue to perform with the Canterbury Hoodeners. As a practising artist, I have exhibited regularly in East Kent and occasionally in London and Barcelona. I am co-founder and Chair of the community arts and heritage group Bringing Alive Sandwich Heritage (BASH). I have co-organised a number of events in the Sandwich area including Sandwich 1457 anniversary celebrations and The Winter Tales Festival of Stories."