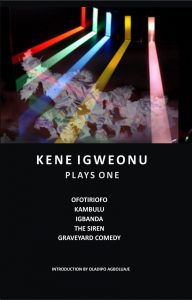 Dr Kene Igweonu, Principal Lecturer in Music and Performing Arts, has recently published the book 'Plays One' of his creative practice.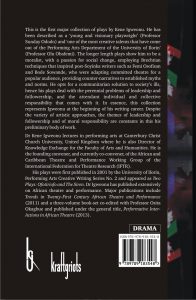 "This is the first major collection of plays by Kene Igweonu. He has been described as a 'young and visionary playwright' (Professor Sunday Ododo) and 'one of the most creative talents that have come out of the Performing Arts Department at the University of Ilorin' (Professor Olu Obafemi).
[…]
He opts for a more communitarian solution to society's ills, hence his plays deal with the perennial problems of leadership and followership, and the attendant individual and collective responsibility that comes with it."
You can read a preview of his work at his academia.edu page, here.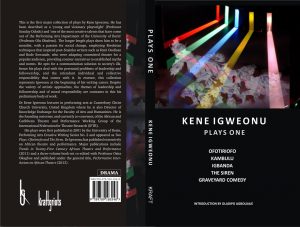 Congratulations to Kene on this publication!