2016-2017 Report: Outputs and Pilot Projects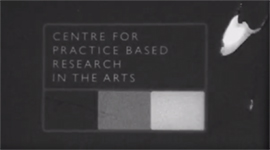 On 25th October 2017 the Centre will report on the previous year's activities. The session will take place from 2-4pm in Pg06.
This will include a report on the Documentation Pilot Projects, led by Dr Andy Birtwistle, that were undertaken in the summer period. The pilot projects have considered one research project from each of Media Art and Design and Music and Performing Arts, and have investigated how non-linear, web-based documentation might be employed to communicate the outcomes of the research.
The Centre will also report on the outcomes of small grants made during 2016-2017, projects undertaken by the Centre's research assistant during the summer period, and future developments.
All are welcome to attend.