Work Experience Opportunities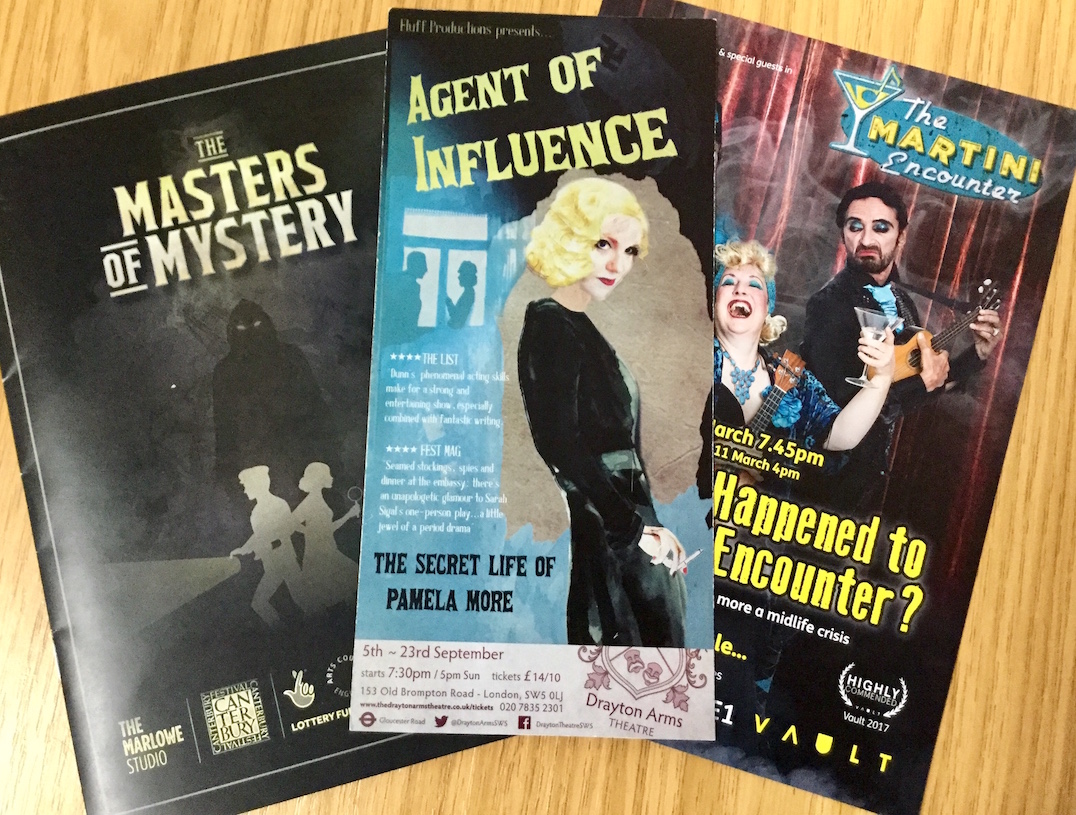 Written by L6 student, Francesca Manktelow
In the School of Music and Performing Arts, we run a full programme of events and performances, including a full scale end of year musical, that allow for our technical theatre students, including those specialising in lighting, sound and stage management to gain valuable production experience. Moreover, these in-house experiences often lead to other opportunities further afield, when the industry professionals that also teach on our courses spot student potential.
One of these students is stage management specialist Fran Manktelow, who picked up three professional roles in her field across Kent and London in the last 6 months, whilst juggling her University work, which has greatly enhanced her CV in advance of her graduating this September.
In her own words, here are the productions that Fran has been working on…
Agent Of Influence
From working with director Dr Jessica Beck on Chess (CCCU Musical June 2017), I was given an internship as a Stage Manager to work on the Agent of Influence: The Secret Life of Pamela More by Dr Sarah Sigal.
Lady Pamela, fashion columnist and socialite, is recruited by MI5 to keep notes on Wallis Simpson and Edward VIII, suspected to be colluding with the German Embassy. But Pamela suddenly realises that what began as an adventure has led to a deadly struggle for power in a world in the shadow of war.
This production ran for three weeks at the Drayton Arms Pub Theatre, South Kensington, London, in September 2017 and again for one off show at JW3's theatre in London on 5th December 2017.
My role on this one-women-play during showing involved the following: the running of shows, completing show reports and ensuring that everything was set for the performance. Prior to each performance, the actress, Rebecca Dunn, and myself would run through a section of the script that was known as the "spy plane part" due to the movement choreography involving a bench, to make sure the timing of the lighting cues were good.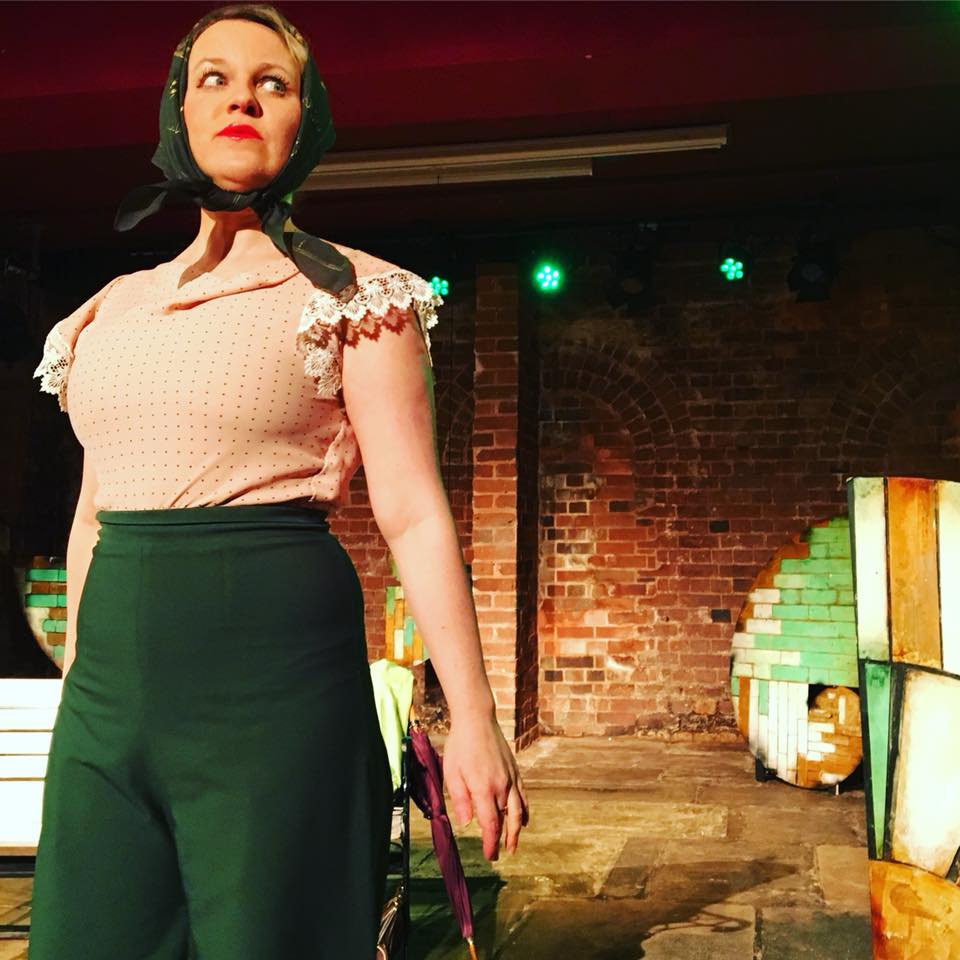 Masters Of Mystery
The Masters Of Mystery (2017) was premiered at The Marlowe Studios as a part of the Canterbury Festival 2017. Composed and written by Jenna Donnelly and Ethan Maltby (both alumni of CCCU), the musical tells the story of two teenagers who find themselves solving the mystery that the town have been questioning.
England in 1926. Lock and Doc have been friends since birth and, now both teenagers, they have a gift for solving unusual crimes. When they arrive in the town of Nottswood, they are faced with their darkest challenge yet as an evil presence takes over the town.
Due to the strong CCCU connection, this production gave a large amount of students a chance to work within a professional environment covering a variety of roles, such as costume supervisor (Beth Stafford), sound 2 and lighting technicians (George Ephgrave, Clarisse Guirau, Lilly Sjosvard)  stage management and acting. My role within this production was Stage Manager and got work alongside Lucy Steward who was Deputy Stage Manager and Amy Morbin, who was Assistant Stage Manager. Students also featured on stage with Mollie King cast as the principal role of Lock, whilst others from the Performing Arts programme, Jessica Ratcliffe, Ania Kapsza and alumnus Rob Connor, had parts in the ensemble.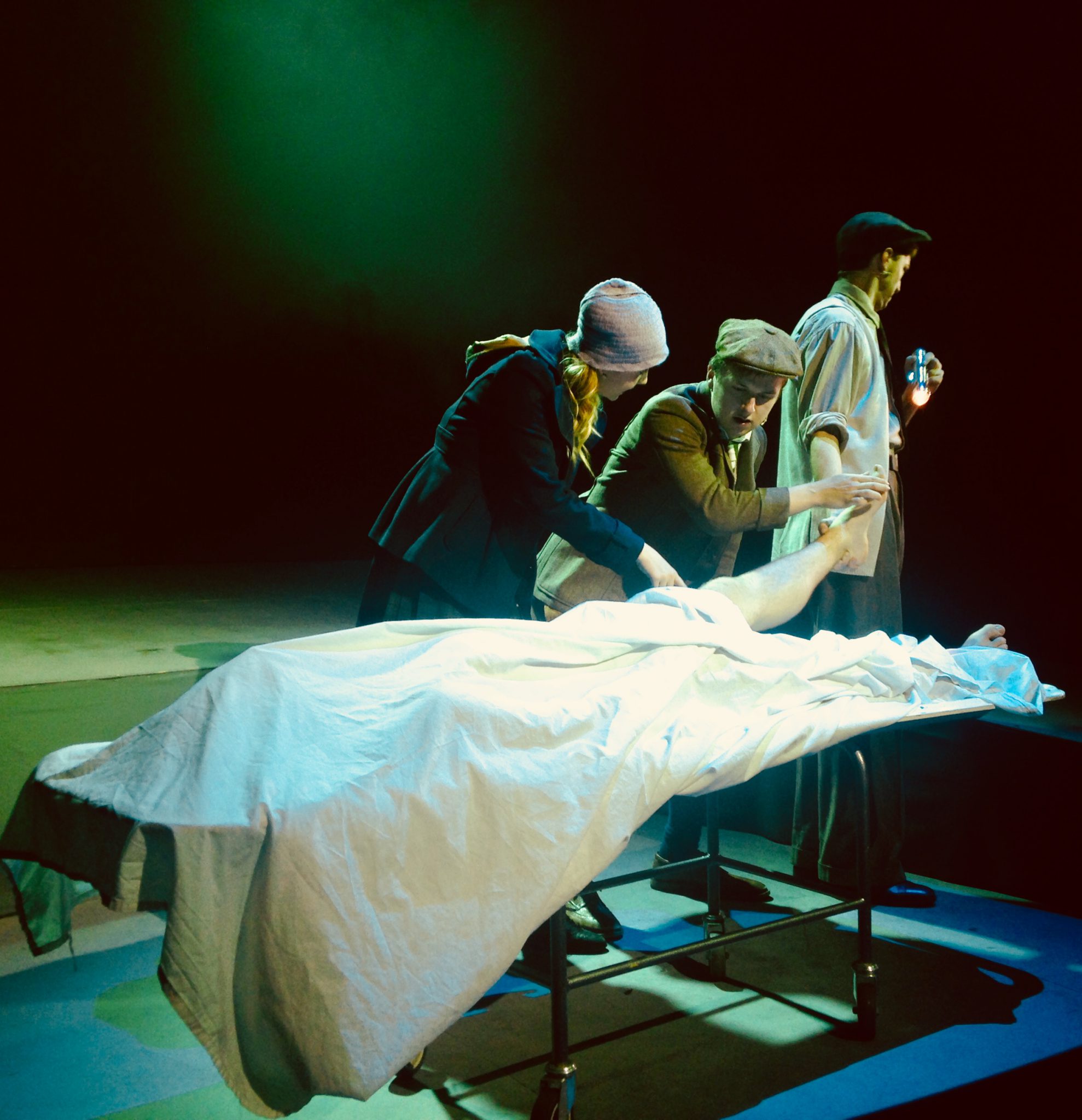 The Martini Encounter
Through the opportunity of working on The Masters of Mystery, another opportunity to work in the industry as a Stage Manager arose from one of the actor's recommending me.  The production, The Martini Encounter Presents: Not So Much A Variety Performance, More Like A Midlife Crisis (2018), was performed at The Broadway Studio Theatre in Catford, London from the 8th-10th February 2018.
The Judy Finnegan Memorial Theatre in Little Rimming-on-Sea has seen better days. Which can also be said of former variety entertainers Binkie, Maud and Colin who meet there for the first time in a decade since the disastrous performance which ended their 'career' as "The Martini Encounter".
The performance itself was devised by the collaboration of two companies, Artform and The Martini Encounter, who created a cabaret style of show. The performance was site-specific theatre, located at a run down beach pier and featured arrange of eccentric instruments.
From this opportunity, I have had the chance to work with The Martini Encounter again since, helping with the get-in for their show, What Ever Happened to the Martini Encounter (2018) that is a part of The Vault Festival 2018 at Waterloo East Theatre, London.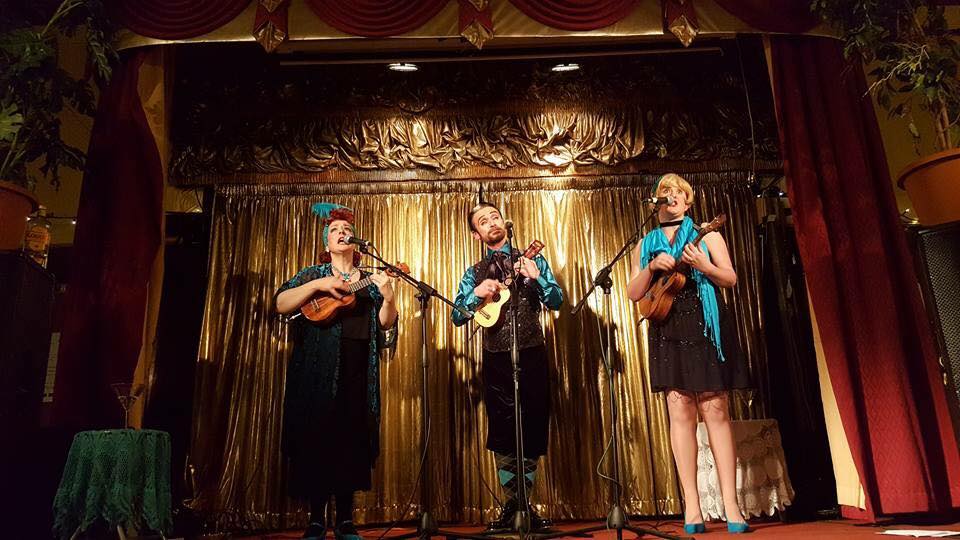 ---
A big thank you to Fran for keeping us up to date on all her hard work. We have no doubt that she has a successful career in Stage Management ahead of her. Next up, a backstage role in CCCU's end of year musical 2018, The Addams Family!
---