Tutor Tuesdays: Dr. Lauren Redhead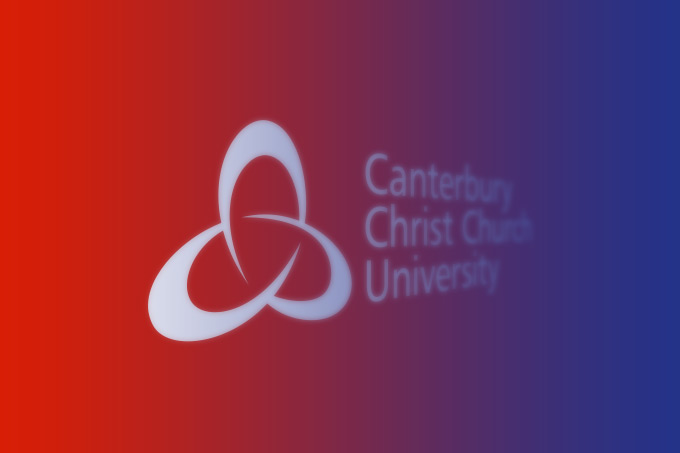 The first of our Tutor Tuesdays, we will be talking to Dr Lauren Redhead about her work inside and outside of the University. Subscribe to our blog and to hear from more of our tutors in the future!
What is your teaching specialism?
I teach across the areas of composition, contemporary music performance practice, music analysis and music aesthetics. My main specialism is in the area of 20th century and contemporary music, and I teach many topics that cover those areas, but I am also interested in music semiotics and aesthetics of earlier music as well. I particularly like to teach critical approaches to music and to consider music in context and in society, as well as working in a practical way with composers through workshops with visiting performers. Last year I was able to develop some music for organ and electronics with CCCU composers, including the piece Time for Everyone by Rosie Johnson that I went on to perform at the Canterbury Festival in 2015. This year I'm looking forward to helping to develop and learning more student compositions for organ and electronics.
What made you want to start teaching here at Christ Church?
I have always been interested in teaching. When at University I realised I was also interested in research and I decided to do a PhD and pursue a career teaching adults in Higher Education. I have taught at a number of universities around the country and came to Canterbury Christ Church three years ago. I was impressed by the range of activities at Christ Church when I arrived. I also really enjoy working in a team with my music colleagues here, and like being part of an interdisciplinary team in music and performing arts, as well as working with colleagues in other schools such as media, art and design.
What kind of research do you do as well as teaching?
My research is in three areas (composition, performance and musicology) which all take in the aesthetics and socio-semiotics of music.
As a composer I work in a wide range of media and with many different kinds of performers. Most recently I have been working to create pieces that are collections of materials that can be used for multiple performances, presentations and installations. A recent piece, entoptic landscape, was released as a studio album on the pan y rosas discos label in August, 2014. You can stream the music, here: http://www.panyrosasdiscos.net/pyr123-lauren-redhead-entoptic-landscape/
My intention is to create the a space in which musical time and ontology and be questioned. I've used a critical approach derived from the French art theorist Nicholas Bourriaud called the 'journey form' to do this.
I am also interested in examining this 'journey form' through performance. I perform music for organ and electronics, often working collaboratively with composers and in a duet with electronics performer Alistair Zaldua, to perform works that offer the potential for a wide variety of interpretations through open notation. I toured a programme of such works around the UK in 2014, supported and co-produced by the organisation Sound and Music, and released a CD of the music from the tour in May 2015. You can find out about the CD here: http://www.sfzmusic.co.uk/cd-laurenredhead.html
My most recent musicological work has focused on the intersections of modernist music and beauty. My most recent article, 'The Beautiful and the Political' appeared in Contemporary Music Review in November 2015. You can read the abstract here:
http://www.tandfonline.com/doi/full/10.1080/07494467.2015.1094222
I am also the current president of the RMA Music and/as Process Study Group. You can read about the study group here:
http://musicandasprocess.org
How do you feel this work influences your teaching?
There are lots of ways that teaching and research interact: without research in music there would also be nothing to teach! Often I introduce ideas from my research in the modules that I teach. Research also helps me to develop networks that allow me to make contact with people in the area of contemporary music and invite them to CCCU to work with students here.
Through my research projects I have been involved in creating three paid internship projects at Christ Church: Barni Sparkes worked on the mixing and mastering of my CD, Kelly Butler and Adam Byard worked on creating materials for, and helping to organise, the 3rd Annual Music and/as Process Conference and Jason Kavanagh worked on creating a web resource for my Atonal Music and Beauty project. It has been great to work with students on these projects!
Being involved in research means that academic staff are constantly involved in the most current and important debates in their areas, and that they are able to introduce students to these debates. This, then, equips students to engage in these areas as professionals and postgraduates after their degrees. I think that without research, some of the most important parts of university teaching would be missed out on.
What would you say to any prospective students coming to Canterbury Christ Church?
If you're hoping to study in a place that will allow you to nurture and concentrate on your particular specialism, in the context of a broader curriculum that supports it, then Canterbury Christ Church is the place for you! Compared with other institutions that I have worked at, the sheer number of masterclasses and workshops that are offered here is astonishing! There is a real focus on learning from professionals in order to become one yourself, whether your area is composition, performance, music education or musicology.
The other side of this, of course, is that whilst music is a very enjoyable subject to study it is also one that requires a lot of time and commitment. Each week our students balance lectures, rehearsals and workshops and getting the balance right is a real skill. If you are getting ready to come to university then thinking about how well you can organise your time in order to get the maximum benefit from everything that is on offer is a great way to start to prepare.