Tutor Tuesday: Vanessa Hawes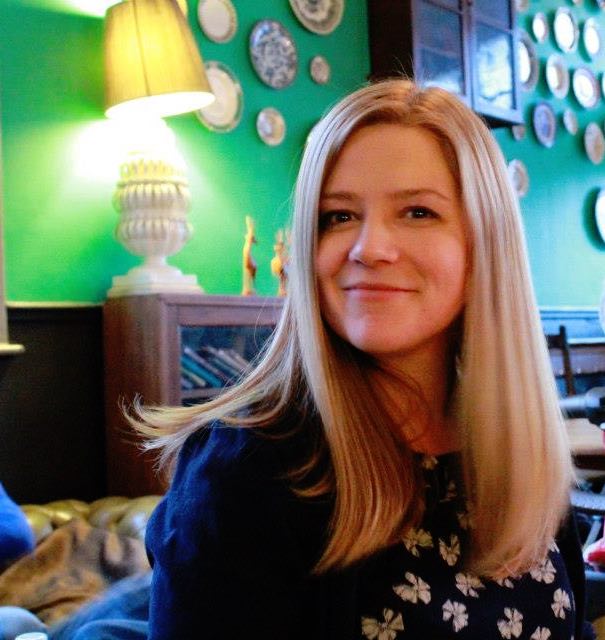 This week we talk to one of our Senior Lecturers in Music, Dr Vanessa Hawes!
What is your teaching specialism?
I teach in all kinds of areas, but mostly analysis, music of the world and ethnomusicology, pop music study, music and science, music perception and cognition and, really, anything else you can think of! This year my new Year 1 module, 'Music, Science and Technology' ran as one of the core modules for the new BA Music course, and this was a really fun module to design and deliver. It incorporated the physiology of the ear, how hearing works, acoustics (theory of and as applied in concert hall design), how tonal theory was developed from scientific roots, the effect on musical style of the Scientific Revolution and Enlightenment thought, the evolution of the record industry through the development of recording technologies, and electronic composition in the twentieth century—phew!
What made you want to start teaching here at Christ Church?
I started as a full time lecturer at Christ Church in September 2011. At the time, the School was very different to what it is now! What it provided for me was the chance to be involved in the shaping of the future of the courses, programmes and the School, which is a very exciting thing in which to be involved. Through the opportunities I have had here I have become very interested in the design of programmes, and in the different ways music is taught at universities and how this reflects the wider world of music academia. I have recently been appointed as the External Examiner for the Music Education course at Colchester Institute (University of Essex), and so I will be able to continue to bring varied experience back to the BMus and BA Music programmes.
What kind of research do you do?
My research has changed so much over the years, but the main threads throughout have been the idea of form and structure in music, and interdisciplinarity. Over the last couple of years, I have been working with Dr Kate Gee, a Psychology lecturer in the School of Psychology Politics and Sociology here at Christ Church, on projects involving tracking the eyes of musicians as they read music, and, more recently, on how Masterclasses work. We have been collaborating with other scholars from Oxford University and the University of Kent as well. Both of these projects have involved the participation of CCCU music students, who are an absolute pleasure to work with—enthusiastic and always willing to join in, come and take part in an experiment, or talk to us in a focus group.
How do you feel this work influences your teaching?
In my opinion, there should be a strong link always between teaching and research in universities, and I try to put as much of what I have learned through my own research into my teaching. There are lots of topics in Undergraduate and Postgraduate analysis and in other musicology modules ago where I have been able to talk directly about the music I was researching at the time, early atonal songs by Schoenberg, and a few years ago my analysis groups helped with a pilot study for the eye tracking project by talking through their perception of the form of one of the Schoenberg songs—teaching and research were one in the same!
What would you say to any prospective students coming to Canterbury Christ Church?
The music courses at Canterbury Christ Church University offer students a really good experience. The thing that is strongest here is the support students get throughout the course. The University's support systems are fantastic, and there is a real personal touch which you don't find at every University. The course is very exciting and offers students the opportunity to explore things that they never thought they would enjoy—and sometimes this leads to a complete change in their thinking about what they will do after graduation.