Tutor Tuesday: Robert Stillman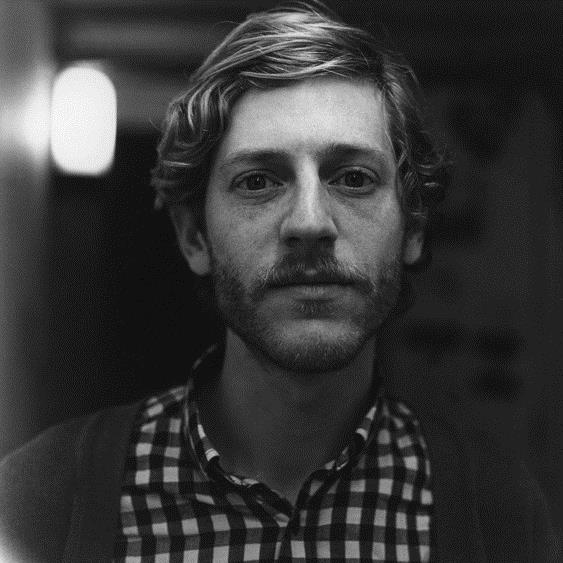 It's that time of the week again! Here is our interview with Robert Stillman who teaches Commercial Music over on our Broadstairs Campus.
What is your teaching specialism?
I teach a variety of subjects at the moment, including electronic music composition, music production, popular music analysis, and jazz composition and performance.
What made you want to start teaching here at Christ Church?
I was interested in the way the courses integrated elements that are normally segregated at degree level (like performance, production, electronic music, etc.). Students here seem to feel pretty free and confident to try their hand at lots of different skill sets, and I think the teaching supports this because most of members of staff here do the same in their own work, to some extent or another.
What kind of research do you do outside of university?
The majority of my research is practice based, and involves recording and performance. Right now I'm devoting a lot of attention to learning how a recording context (at home, or in a studio) can make it possible to develop something 'composed' that is actually the result of quite a bit of of improvisation. Some of my favourite music has used the studio in this way, to resolve those 'improvised' and 'composed' elements, but I'm trying to break that down in terms of process, and really make that dialog between fixed and free come across in the recording itself. My most recent album, Rainbow is the result of this kind of approach. The next step is to translate that music back into live performance in a way that honours the music, but also honours what is special about live performance, which is that it is in real time.
How do you feel this work influences your teaching?
I think because the majority of students I teach are from a pop music background, the distinction between 'recording' and 'composition' is basically non-existent, which I can relate to. That said I find myself spending a good amount of time inviting them to respect this fact, and respect all the diversity that's available within this practice of recorded composition- it's not like assembling an Ikea product! Since recording is technological on some level, there is sometimes an inclination toward thinking about it in a 'right-wrong' way, but that philosophy is really out-dated now: production is an art, and the technique is therefore much more colourful than 'right/wrong'. Quite a few students are doing exceptional and idiosyncratic things with the software/hardware, because they are basically creating new 'rules' that suit their music better than the accepted rules, and that's encouraging.
What would you say to any prospective students coming to Canterbury Christ Church?
I'd say that even though accessing virtual communities is easier than ever these days, becoming part of an actual community is much harder, especially in music. If you believe that communities are important for music, then University is a very good way to access one, and I feel like staff and students here put a particular effort into making things feel collaborative and supportive. From what I've observed, this creates a situation in which students can improve as artists, and as people, which is positive.