Top Voices Concert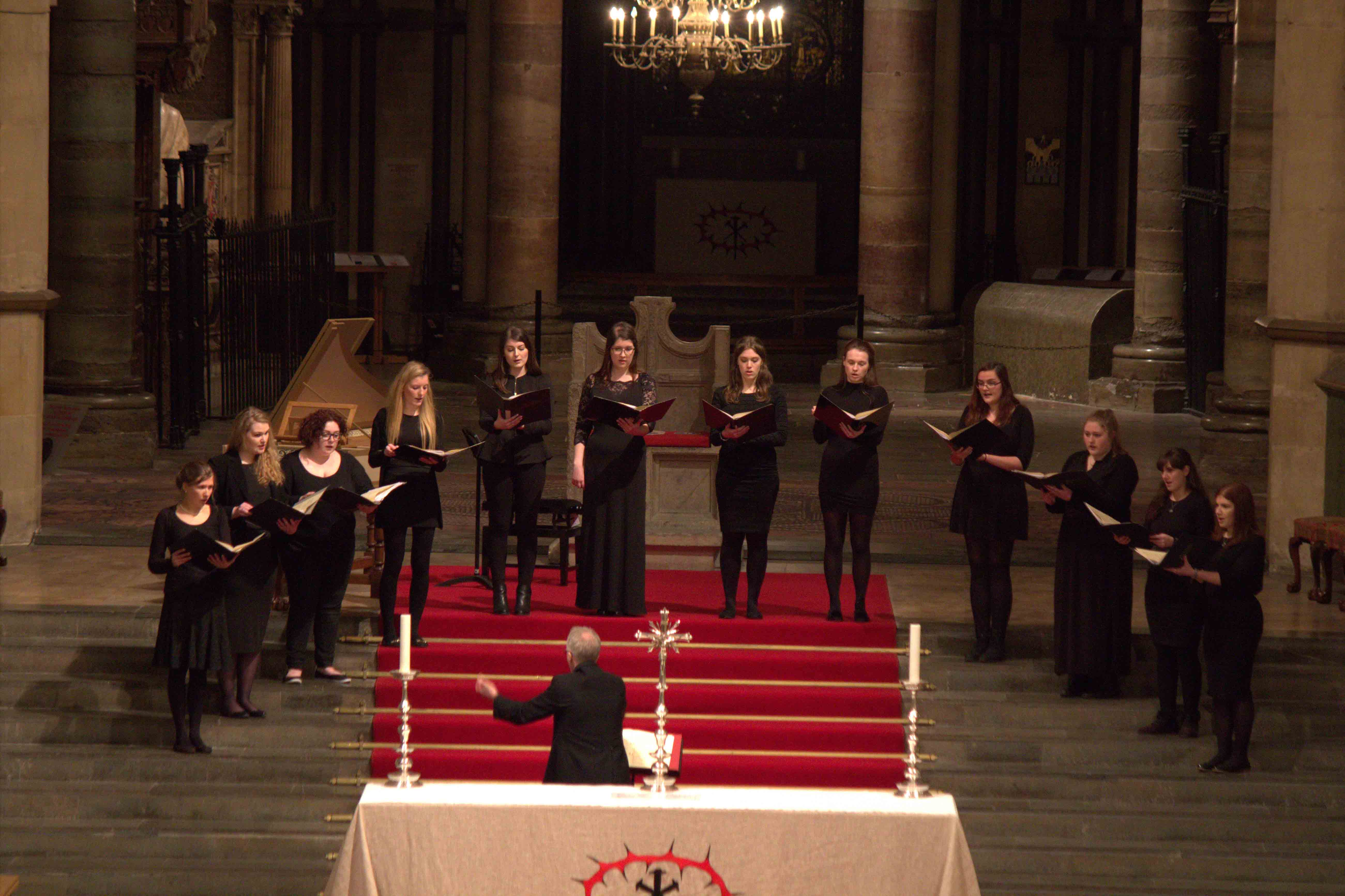 Once again we were treated on this dreary afternoon to the wonderful Top Voices, directed by Chris Price. The pieces, which had been sorted into wonderfully named categories such as Love and Leaving and Slightly Fantastical, gave us a slightly eclectic but beautifully arranged concert.
Some were soft and lilting, such as the beautiful Lullaby ( Billy Joel), a song about remembrance. The gentle harmonies managed to even bring out the sunshine at one part, which i could stand to say was not a coincidence. Others were uplifting and humorous like the brilliant Poisoning Pigeons in the Park
(Tom Lehrer) which joyfully describes exactly what it says on the tin in an upbeat and jazzy manner.
The pieces were all performed by the group in it's entirety, excepting two numbers. A joyful ode to the post box entitled Pillar to Post ( Flanders & Swann) and the hauntingly lovely When I Was in My Prime (Michael McGlynn). The latter, a wonderfully sung trio was accompanied by the slightest of drones from the rest of the group, enhancing the sound and adding a layer of depth to the number.
Kudos to Hannah Jacobi, who conducted a couple of the number with ease, and to Sara Wilson, who not only conducted but arranged a few of the numbers, including a glorious rendition of Summertime (Gershwin) which could very easily have slotted into the original musical Porgy and Bess without any trouble at all, and i doubt George or Ira Gershwin would mind at all.
Anyone who didn't manage to see this amazing choir should try and find time to see them in the future, as you certainly do not want to miss this twice!