The Sparkle Thief 2015: Review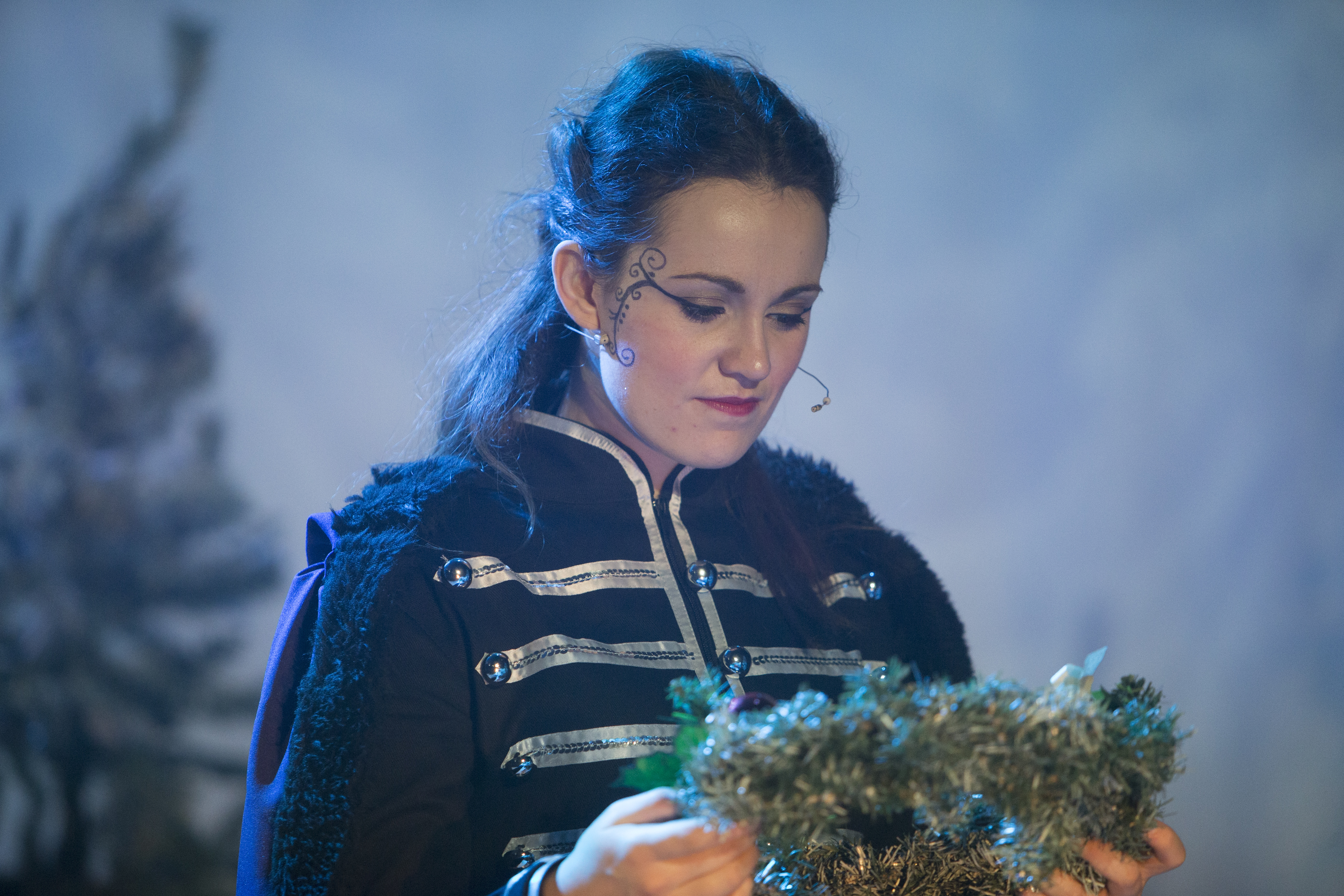 Let me start by saying that i am not a christmas person. The christmas jumper my mum bought me has Darth Vader and the word Humbug across it, and my favourite christmas film is Die Hard.
However…..
I have just come back from seeing The Sparkle Thief by Cut Feather and i have to say, i am feeling very christmas-y indeed. The story follows two intrepid Elves who are trying to regain the Sparkle ( the physical embodiment of Christmas Spirit) after it is stolen by one of their own. Along their way they meet a myriad of good and bad characters ( including two of the Original reindeer Dasher and Dancer, Good King Wenceslas and the evil Ice Queen)
The songs are well written and catchy ( I have had the opening number stuck in my head since 2pm yesterday) and sung beautifully by the cast. The scenes have a great pace and show the versatility of the actors well. Also i must add that the scenery, effects and lighting work so well together, it truly makes it more magical.
I do not wish to spoil the story for anyone who will go to see the show  (because you should), so i will simply say that this wonderful show is brilliant for all ages and show not be missed.