CISA Research Unit: The Matthew Herbert Brexit Big Band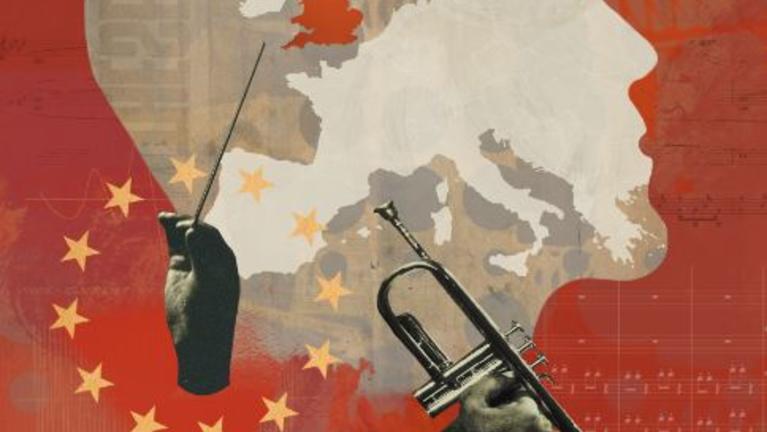 New project of our Artistic Researcher
Matthew Herbert is a professional musician, producer, composer, sonic explorer, world traveller and one of three discipline specific Artistic Researchers within the School of Music and Performing Arts at Canterbury Christ Church University.
On the 23rd of October at the Barbican Hall in London, he will return to the stage with his band performing his musical response to Brexit.
A typically ambitious collaborative journey and an 'extended farewell party', Herbert is encouraging the public to participate in an evolving project which started when Article 50 was triggered and will culminate in an album release on the day the UK leaves the EU. Tonight sees a showcase of some of the music created so far as well as works from his previous big band incarnations, adding guest musicians from the UK and Europe, singers and choir.
"The message from parts of the Brexit campaign were that as a nation we are better off alone. I wanted to create a project that embodies that idea of collaboration from start to finish." – Matthew Herbert
As a DJ and producer in the late-90s, Herbert sampled organic sounds generated by everyday objects into dance remixes and original tracks. He's taken that spirit with him in his two big band projects, bringing together leading Jazz artists and creating music responsive to the political landscape.
Tickets are priced at £15-£30 and can be purchased here.