The appointment of Artistic Researchers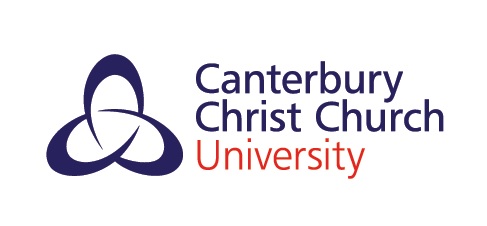 Exciting news for the School of Music and Performing Arts
We are thrilled to announce that in October, The School of Music and Performing Arts at Canterbury Christ Church University appointed three new Artistic Researchers, representing the very highest international standards of artistic endeavour in Music, Dance and Drama.
Matthew Herbert is a musician and producer working predominantly in the field of electronic music. Known for ignoring the boundaries and mangling the conventions traditionally associated with the genre, he is one of the few independently-minded artists to have made a considerable impact on both media and public while striving to be innovative and experimental. He has performed all over the world, including the Sydney Opera House and the Hollywood Bowl and was the music director for the Sochi Winter Olympics in 2014. http://matthewherbert.com/
Russell Maliphant is "Britain's leading modern dance creator" (Daily Express) and his work is characterised by a unique approach to flow and energy and an ongoing exploration of the relationship between movement, light and music. Russell Maliphant Company was established in 1996 as the framework for Maliphant to initiate productions and to work with his own ensemble of dancers. In that time, he has received the Critics' Circle National Dance award for best modern choreography three times, as well as a South Bank Show award and an Olivier, amongst many other awards and nominations. http://www.russellmaliphant.com/
Helen Paris is the founder member of the internationally-renowned Curious Theatre company. Since 1996, the company has developed a reputation for its edgy, humorous interrogations of contemporary culture and politics, work that has been called as smart as it is seductive. Curious have produced over 50 projects all over the world in a range of media including live performance, installation, publication and film. As well as this exciting new post with the School of Music and Performing Arts, Helen is also a professor of performance making at Stanford University, California. http://www.placelessness.com/the-company/biography/. Curious is produced by Artsadmin, London, artsadmin.co.uk
In addition, award winning artist, composer and performer Mira Calix has joined our team as a Visiting Artistic Researcher. Music and sound have always been at the centre of her practice, which she continues to integrate with visual media and technological innovation to create multi-disciplinary installations and performance works around the globe, most recently in New York and Beijing.
The new staff will be joining an internationally-active team of researchers who specialise in (and cross-disciplinary links between) Dance, Drama, Music and Performing Arts. We have recently increased our numbers of Masters and PhD students to over 40, launched three new research units ('Composition, Improvisation and Sonic Art', 'Performance, Reception and Musicology' and 'Embodied Identity'), redesigned our Coleridge Annexe into a 15.1 sound spatialisation studio for advanced study and have hosted a number of major conferences (The 13th International Congress on Musical Signification, The 17th International Conference on Baroque Music, The Performance, Ecology, Responsibility Symposium and The British Forum for Ethnomusicology & Royal Musical Association Research Student Conference 2017).
To house all of this creativity, subject to planning and building consents, a new £11m Creative Arts and Media Building should launch on the Canterbury Campus in September 2018, bringing a wealth of new research and teaching opportunities.