Stage Management at Broadstairs Folk Week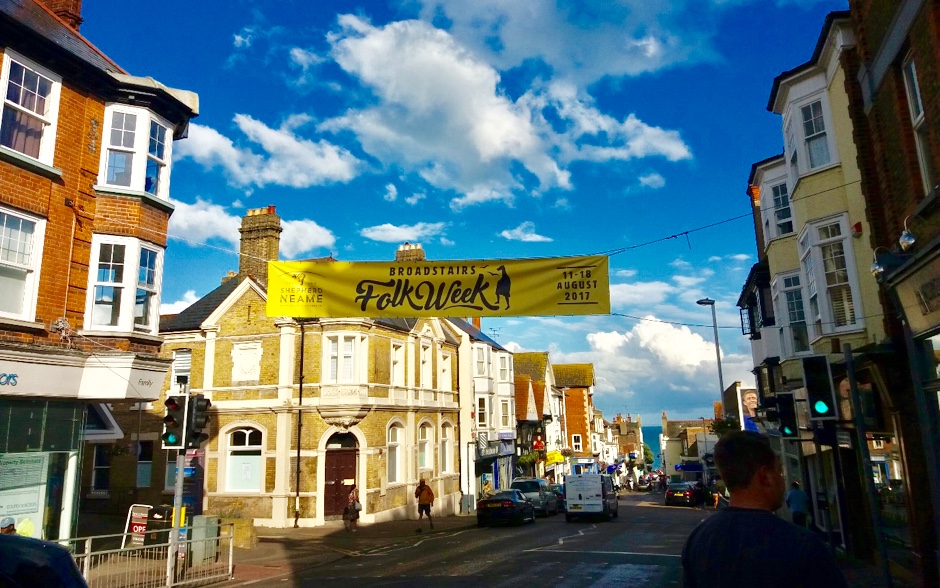 Employability Opportunity written by graduate, Suzi Kelly
In August I embarked on another volunteering stage management opportunity which was for Broadstairs Folk Week.
This opportunity brought a lot to the table for me, the experience and opportunity to work on this festival was truly one of a kind. I was fortunate enough to work as a stage manager at two of the biggest folk week venues, which I loved it and believe I rose to the challenge and did exceptionally well. Once the week was over, I heard back from one of the stage managers, whom also oversaw another team and he said he did not receive anything negative about my role and or work, which was reassuring to me as a budding and enthusiastic new stage manager.
As it was my first time volunteering, I was not aware of how big the venues would be, or what to expect, so it was exciting when I arrived on the Friday to have a venture around and meet everybody. I couldn't wait to start working on the festival and when I arrived, it made me more determined to strive to achieve my absolute best performance.
What I liked most about stage managing at these venues was how different they were in terms of location, audience, atmosphere, and what challenges they brought. I learned so much from this experience… but one thing that continues to stick with me was not to overthink. It was a real learning curve for me and I impressed myself and other volunteers with my performance. Reflecting on past experiences, I know I used to get worked up, which made me second guess decisions I faced and then I would become agitated and fret, and that is not how I wanted this experience to go. So I thank everyone at folk week for allowing me to be myself, who welcomed me with kind words and smiles and as a result, I felt at ease and was able to do my job.
The concert Marquee was without a doubt my favourite venue for a number of reasons, some included:
1) being one of the biggest venues and being the venue I spent most time at.
2) besides it being in the marquee, it was outside and therefore there was space.
3) a house (a short walk away) had the green room in and was easily accessible for me to pop in during the sound checks and shows of that day; to check the rider, and to do my stage management duties before the artistes arrived.
4) It [the house] was close enough that when I took the artists there, I could leave them in the safe confides of the building and if I needed them, or they needed me, it was close enough in walking distance.
5) the atmosphere of the marquee (inside the tent and outside) was always thriving and full of fun, with so much positive energy.
6) there were many different food vans and a bar.
7) the location of the venue meant it was central of the town as it was along the high-street, which meant it was close to shops.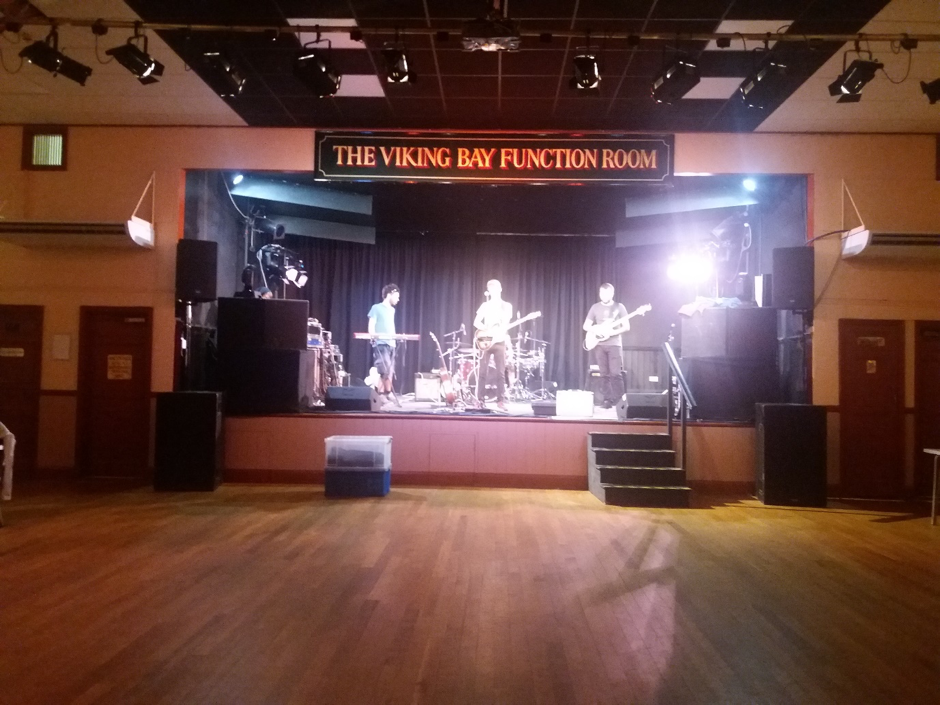 The second venue I worked at was a function room in the Pavilion, which meant that it my experience differed to the marquee. The venue overlooked the beach and the atmosphere was calm and relaxed. The challenges it brought me were varied and manageable. As it was in a licensed establishment I had to liaise with the manager of the Pavilion and the venue had time restrictions, this meant that the band had to be swift in their get in and the get out had to be done within a fifteen-minute period.
Some of my responsibilities included:
– liaising with venue manager and technicians regarding pre-show and post show protocol
– greeting the artists: helping them with their equipment, informing them of the scheduled sound check times, and ensuring they stick to them
– to be on hand to assist in any way possible with any of the workforce in the venues
– redirect anyone who had questions or required information which I was unable to provide and answer (example, one of the acts asked me if they could change the time of the bus picking them up to take them to another venue and therefore I approached the venue manager and returned to the artists with what they had requested)
– pre show – check the rider and make sure all items (food, drink, towels…) were located and ready for when the artists arrive/ request them
– ensure a clear signal is given between myself, the technicians and the artistes to ensure the show starts and ends at the right times.
Why this experience has been one of my favourite Stage Management opportunities so far:
the people – you get to meet such wonderful people, of all ages, get to share stories, create and make memories but also have fun doing what you love
the artistes – meeting bands and artists from across the country and being able to talk with them regarding their gigs, their past and their future steps was incredible
I am sharing this experience and story because the result of my time volunteering for the festival means it has opened doors and opportunities. Due to working at this festival, I have been able to play a vital role in the connection between Broadstairs Folk Week and the University. One of the stage managers from Folk Week asked me to connect them with the University via stage management as they are always looking for volunteers for the festival, to find eager stage managers and folk week is definitely the perfect opportunity, with it being local and the experience it gives.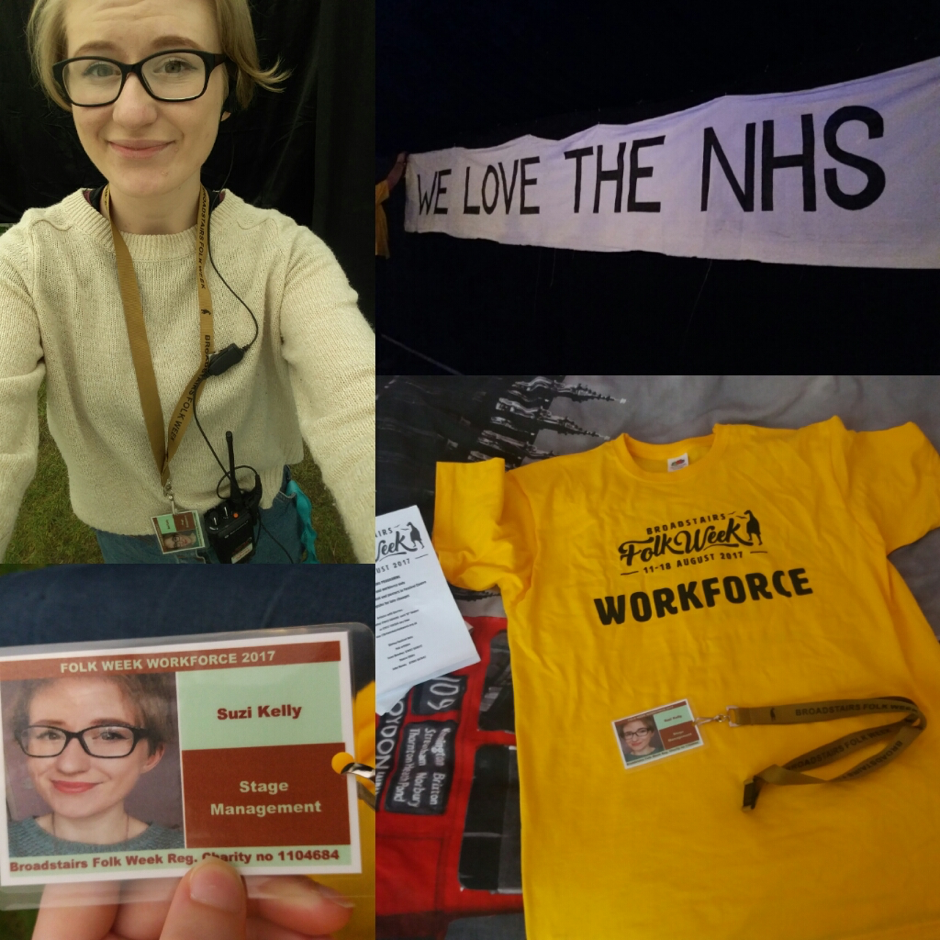 Thanks to Suzi, we hope to see more of our Stage Management students at Broadstairs Folk Week in the future!