Postgraduate Practice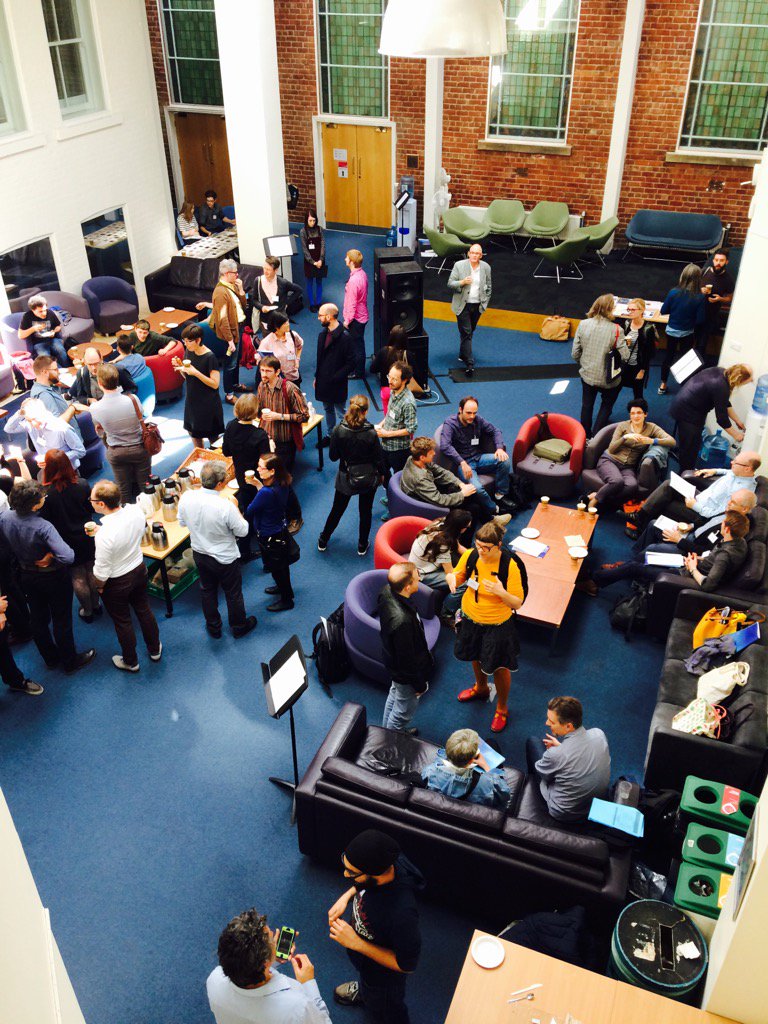 Interviews with a variety of students on our postgraduate programmes
Considering taking on further study with us? Read about the potential options from the experiences of those who know the programmes best – our current crop of excellent postgraduate students!
---
What is your name, which of our postgraduate courses are you undertaking and what is your specialism?
Sophie Stone. I am currently studying for my PhD which I am doing part-time. I am to gain new perspectives on performance situations, compositional strategies, and the use of silence in extended duration experimental music. I am a practice researcher and my work involves an iterative cycle of composition, discussions, workshops and performances. So far, I have composed three extended duration works: 1) Amalgamations (2016) an open duration and open notation work for organ, 2) "As Sure as Time…" (2016-present) an ongoing series for spoken voices, and 3) Continuum (2017), a 90-minute installation for clarinet, flute, two string instruments, a tam-tam and fixed media. I have presented my work in concerts and at conferences through talks and performances in Liverpool, Huddersfield, Leeds and Canterbury.
 Did you study at undergraduate level with us and on which course? If not, where did you study?
I studied my BMus at CCCU MPA between 2011 and 2014. I then continued to study at CCCU MPA in 2014 by doing my MMus in composition.
Why did you choose CCCU MPA for your postgraduate study?
Having studied at the university for 4 years prior to my PhD, I knew that the School of Music and Performing Arts was very supportive, and I had already built a rapport with my supervisors, who are both very passionate and knowledgeable. Also, I am local to Kent which means I have the support of my friends and family. With all of this in mind, I knew that I could create my best work by studying at CCCU.
What excites you most about your field of study with us?
Extended duration music is challenging to write, to listen to, and to perform. And this is what excites me. I love to push boundaries and create something new. What I really love about composing is that I never know exactly what my work is going to sound like until it is performed. My compositions often include indeterminacy, which means that some of the elements are left to chance and the performers are required to make choices and decisions during a performance.
CCCU have supported me and given me many opportunities to workshop my compositions, have performances of my work and talk about my research. And these are all important in developing my work.
What do you hope to achieve with regards to a future career following the conclusion of your study?
This is a difficult question to answer! At the moment, I will see where life takes me. I am currently working as a Sessional Lecturer for MPA and I am a Research and Administrative Assistant for the University's Centre for Practice Based Research in the Arts. I really enjoy teaching and hopefully this is something I will continue to do alongside composing in the future.
What advice would you give to students considering postgraduate study with CCCU MPA?
I would definitely say go for it! It's a fantastic place to study with great facilities. Make the most of the opportunities that you have when studying with CCCU MPA. There are always workshops, masterclasses, concerts and conferences at the university that you can either be a part of or attend. Presenting your research is a great opportunity to showcase your work. People's questions can offer you a new perspective on your research and this can really help you develop your research further.
Image shows an installation of Sophie's work 'As Sure as Time' at the Performing Indeterminacy Conference at the University of Leeds on 1st July 2017. 
---
Many thanks to Sophie for her time!
If you're interested in learning more about studying for a PhD with us and how to apply, visit our website.