Postgraduate Practice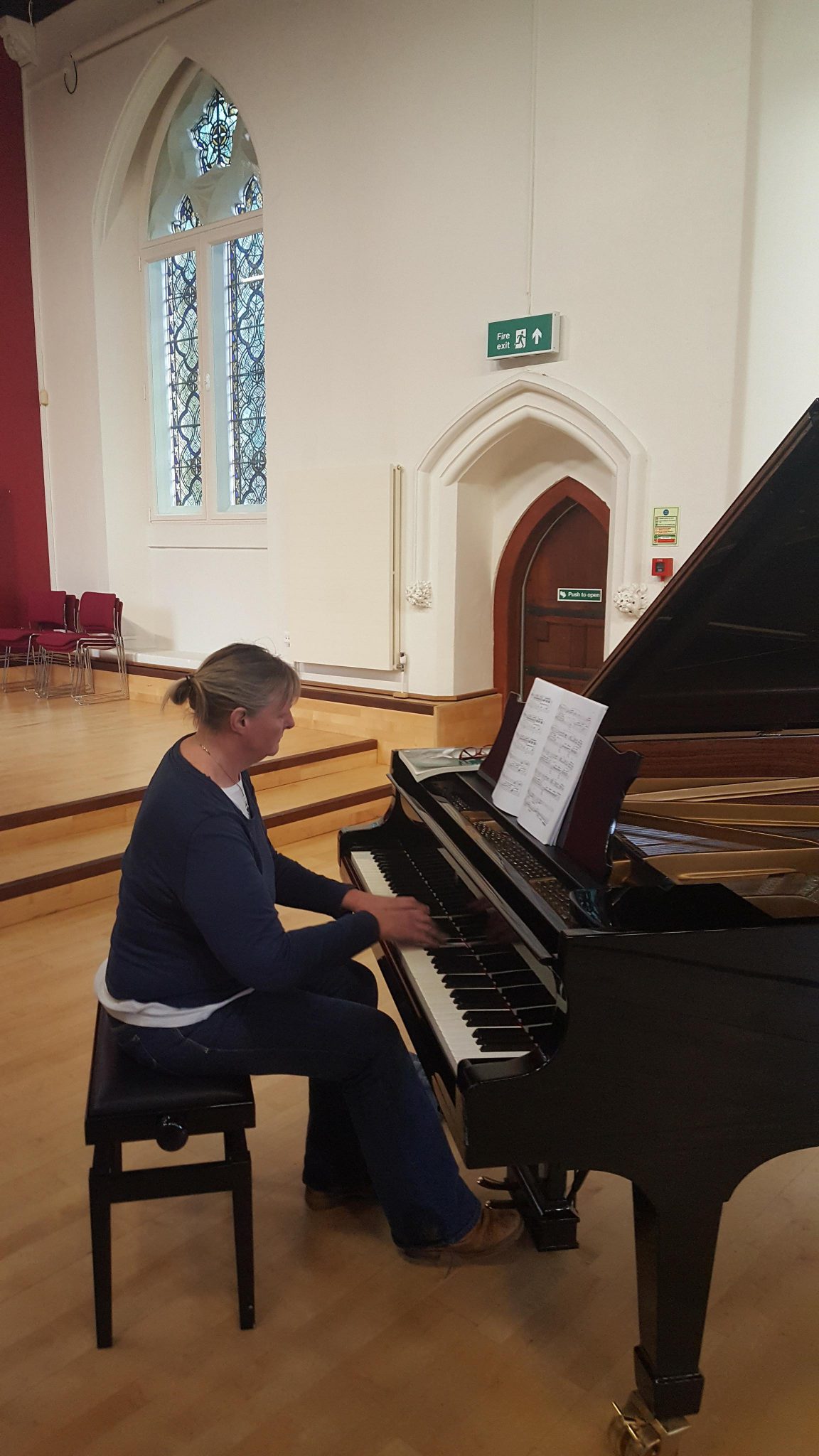 Interviews with a variety of students on our postgraduate programmes
Considering taking on further study with us? Read about the potential options from the experiences of those who know the programmes best – our current crop of excellent postgraduate students!
---
What it your name, which of our postgraduate courses are you undertaking and what is your specialism?
My name is Lesley Day, I'm undertaking the MMus course and my specialism is performance. My instrument is the piano.
Did you study at undergraduate level with us and on which course? If not, where did you study?
No I didn't study at undergraduate level at CCCU. I studied at the Royal College of Music, graduating in 1991. Since then I have also done a PGCE in Secondary Music and have been Head of Music in schools in Gloucestershire and Wiltshire for the past 18 years.
Why did you choose CCCU MPA for your postgraduate study?
My partner studied at CCCU for his undergraduate degree in History as a mature student. He achieved a First, and I was impressed with the level of support he received during his course. At my interview, I was made to feel at ease by the Lecturer and the campus had a relaxed and happy atmosphere. The Modules looked interesting and the fact that you are able to tailor the assignments to your own interests and practice is a big plus.
What excites you most about your field of study with us?
After years of teaching it has been fantastic to reconnect with my love of music. I have particularly enjoyed the Research aspect of the course, and I have gained a lot from my piano lessons. I think my favourite Module so far has been the Analysis module.
 What do you hope to achieve with regards to a future career following the conclusion of your study?
I hope to go on to study for a PhD. At the moment, I am unsure as to the subject for my study, but I suspect it may well be to do with Russian piano music, a topic I have increased my knowledge of during the course so far.
What advice would you give to students considering postgraduate study with CCCU MPA?
I have no reservations in recommending the MMus course at CCCU. The course is demanding – not something to be undertaken lightly, but the rewards outweigh the hardships. I would thoroughly recommend studying at CCCU; the Modules are interesting, relevant, and allow you to develop your own interests, and I have found the lecturers to be extremely supportive.
---
Many thanks to Lesley for her time!
If you're interested in learning more about the options on our MMus course and how to apply, visit our website.
---