Postgraduate Practice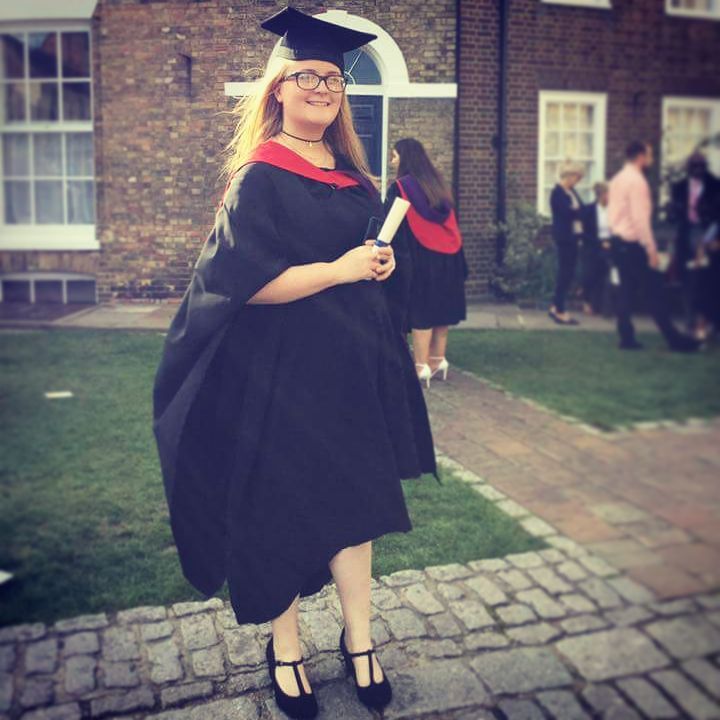 Interviews with a variety of students on our postgraduate programmes
Considering taking on further study with us? Read about the potential options from the experiences of those who know the programmes best – our current crop of excellent postgraduate students!
---
What is your name, which of our postgraduate courses are you undertaking and what is your specialism?
I am Natasha Conley and I am undertaking the MMus (Master of Music) postgraduate course, and my specialism is performance on the saxophone.
Did you study at undergraduate level with us and on which course? If not, where did you study?
Yes! I studied on the BMus course from 2014-2017.
Why did you choose CCCU MPA for your postgraduate study?
I have an interest in both performance and music health and wellbeing, and the course at CCCU enabled me to focus on both. Although my speciality is performance, the topics of your assignments and the content is up to you to decide, and so I am able to cater to both of my interests.
 What excites you most about your field of study with us?
I really enjoy learning challenging repertoire, and I felt as though I wasn't ready to stop having lessons on the saxophone. Being a performer at CCCU has presented me with many opportunities such as playing in the Cathedral and performing concerts at the Faversham Assembly rooms and at Jazz Clubs in Folkestone.
 What do you hope to achieve with regards to a future career following the conclusion of your study?
I would love to have a career in performing music, with my main interests and passions being to perform in pit bands for musical theatre shows. I would also love to be a session musician. Due to my interest in music health and wellbeing, I would also like to continue researching how music intervention can help combat loneliness and isolation for elderly people.
What advice would you give to students considering postgraduate study with CCCU MPA?
Make sure you have a really firm idea of what it is you want to achieve. As you get to pick your own topics for the majority of the essays, you can really cater your experience here to your specialism in multiple ways, such as context and criticism.
---
Many thanks to Natasha for her time!
If you're interested in learning more about the options on our MMus course and how to apply, visit our website.
---