Postgraduate Practice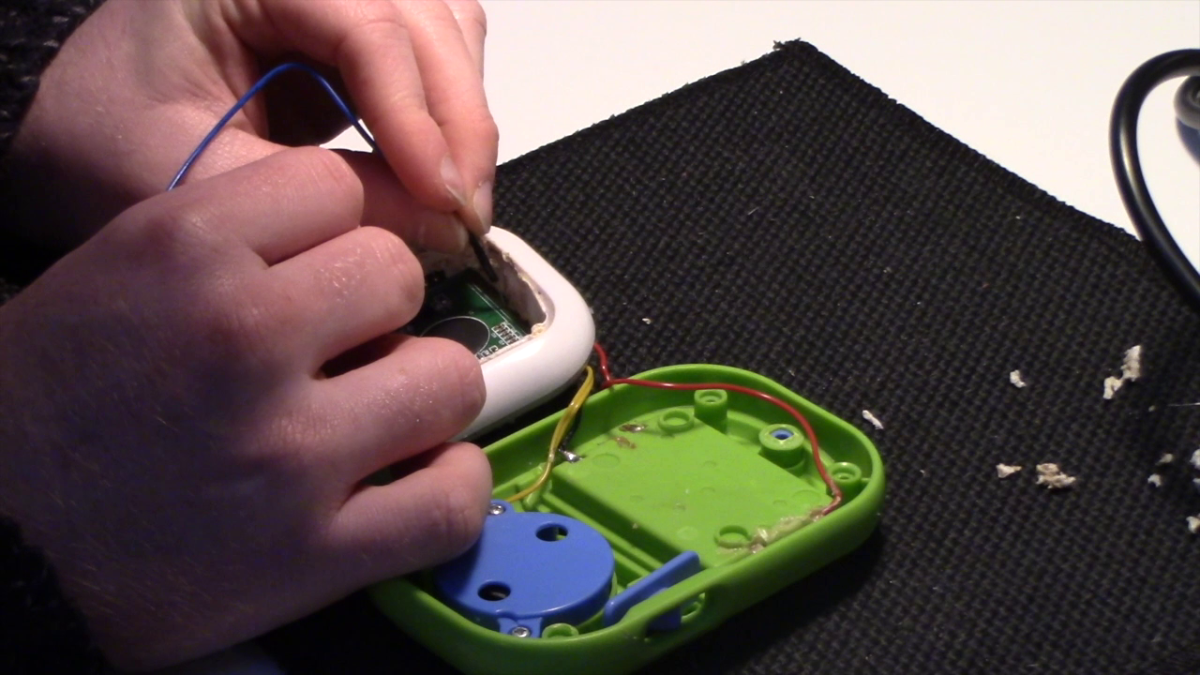 Interviews with a variety of students on our postgraduate programmes
Considering taking on further study with us? Read about the potential options from the experiences of those who know the programmes best – our current crop of excellent postgraduate students!
What is your name, which of our postgraduate courses are you undertaking and what is your specialism?
My name is Jason Hodgson, and I'm currently studying the Master of Music course specialising in Composition. My main focuses are  on indeterminancy, chance, audience interaction/participation, and the utilisation of electronic devices from (at least) the last 50 years.
Here is some information from our website on concerning the composition side of the course:
The module aims to develop your practical, creative and technical skills in original composition and/or creative audio to a sophisticated level. You'll develop a portfolio of substantial and innovative composition/ sound projects exploring ambitious techniques, whatever your chosen genre. In all cases the emphasis is upon developing creativity and individuality, while securing a high professional level of technical, presentational and, if relevant, notational or programming competence.
Did you study at undergraduate level with us and on which course? If not, where did you study?
Yes, I studied BMus, again with a focus in Composition.
Why did you choose CCCU MPA for your postgraduate study?
There were multiple factors that went into me choosing to continue with my studies at CCCU.
Financially there were only two viable options. I did look at UKC to see based on my intended subject for my project whether it was more appropriate to study there. However, though they have great resources in regards to the computation/technical area, the contemporary and experimental knowledge and resources available at CCCU is much more abundant. In particular, because my area of interest, and certainly (I hope), my application is fairly niche, it seemed sensible to place myself where I could gain the most from the tutorage and resources. That was at CCCU MPA.
The final factor that played a role, was that I had already built a rapport with the department. This meant that I didn't need to spend the time building new connections and communications with new people. I felt that I was able to have mini-meltdowns over my essays (as we all do) without it hindering my success at passing the course, or indeed reducing the quality of tutorage that would be provided. Communication always plays a big part in all of my plans.
What excites you most about your field of study with us?
Honestly,
I am able to explore and play around my topic. For me, the best way I learn about a subject is to actively engage with all its aspects. Most of the time I assume the role of a child. With no stigma, I actively break apart a particular element of the project, sometimes literally – see my circuit bending project in my blog – explore it possibilities, attempt to break the rules it supposedly follows, and then put it back together. In doing so I believe I have identified the problems with applying the technique, the material etc.
In regards to my main topic, without repeating what I have already stated above, I am fascinated by how we could make the more experimental music more palpable for the non-musos and the non-academics without detracting from the piece itself. I of course, do not attempt to solve this, instead I've set myself a task as part of my main project to create an interactive experience where the audience will effectively compose the piece live. I will also provide a more 'solid' composition or score that could be used to perform the installation. I'm also looking for ways to push what I know about music, indeterminacy, and other areas I have yet to explore. For my Masters I am using material I have normally been too scared to use. This will include programming, soldering, short-circuiting, and many more technical and computation aspects I have yet had the opportunity to explore. In addition, I am also trying to prove that you don't need to be an expert on specific subjects to produce something that people can interact with or react to. I have no technical background, nor have I had any computer based studies beyond the average GCSE. So by exploring this area myself, I am almost becoming the evidence for my argument.
What do you hope to achieve with regards to a future career following the conclusion of your study?
With my studies, I hope to have gained new skills and knowledge in areas I wouldn't have been able to explore comfortably without the grounding of a university like CCCU.
With my career, I hope to continue building connections, provide technically progressive, and thought provoking pieces, as well as working with the non-musos to create works that maintain the experimental and my voice, but are presented in such a way as to not belittle, or put off those who would not normally consider listening to or experiencing such works.
My other aim is to create a 'how-to' guide for most of my compositions. I refuse to be a closed book, and my blog hopes to reconcile this with presenting for the world to see my techniques, my struggles, my frustrations, my revelations, my thoughts, and my ponderings on anything to do with what or how I compose, and my progression through my career.
What advice would you give to students considering postgraduate study with CCCU MPA?
Do it! Bear in mind that you tend to do everything in the first year, and in the process, you'll discover areas you didn't dream of existing. When I started at CCCU my career goal was to become a Musical Director in Musical Theatre, then I discovered the world of experimental composition and just fell in love. Whilst I am (at this point in time) MD for a couple of new theatre companies (UnderCover Friends, and The Nomad Collective), these are not musical theatre based, and though I do enjoy my work with them, my real passion lies in aleatory composition and the exploration of ways to generate materials that will surprise me.
Also, take risks. I wouldn't have thought to have entered the Canterbury Festival Competition in 2015 if a tutor hadn't suggested it. I had no confidence. But I won. Without that I'm not sure I could've continued as my confidence was at a low point. Take risks. While studying at university, you are in the perfect place to take these risks with you career and education – you may surprise yourself.