Performance Week Praise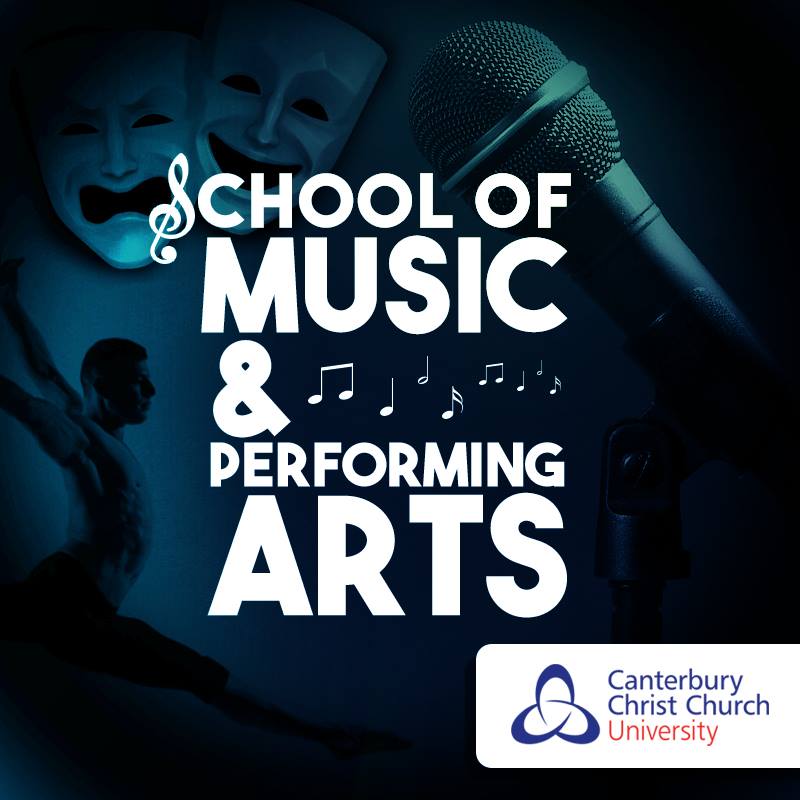 Comments from our students on the events in this year's programme
From Friday 17th February to Thursday 23rd, our students were treated to a wealth of performance and teaching opportunities with high quality professionals in our performance week. Starting with the amazing soundscapes of violin and guitar duo Papillon, experimental percussionist Luis Tabuenca, the ethereal voice of dead language songstress Stef Conner, the sheer numbers and bold sound of the Band of the Corps of Royal Engineers and the funky fusion of the R.U.M Band.
Here is what our students had to say about the events and workshops on offer:
"As a non-music student it was wonderful to hear that such accomplished musicians decided not to go down the road of getting a music degree. Hearing their stories about their hard work and tenacity really encouraged me, that I don't need to have a degree, as long as I keep up my own hard work and keep pushing myself alongside whatever else I'm doing I could be also be successful. They were very easy to listen to, they had a clear message and their presentation was well done and well thought out. They understood who their target audience was, so they did not come across patronising by explaining things we already knew, which then allowed them to explore and explain further about aspects the workshop attendees may not have known. It was a pleasure and a privilege to be able to not only hear their wonderful and inspiring music, but to be able to learn from Anna and Nic." – Emily Prest
"I am writing to express my appreciation for the wonderful events that were put on during performance week. I found it a highly enriching and educative week of live music and workshops. My particular highlights were, the military band, Stef Conner and Papillon. The musicianship and precision of the military band were excellent and the conductor was particularly inspiring for me as a conductor. I found Stef Conner's workshop on medieval music was educative and interesting and Papillon's musicianship was great. Thank you for providing these opportunities, I look forward to next year's programme." – Greg Treloar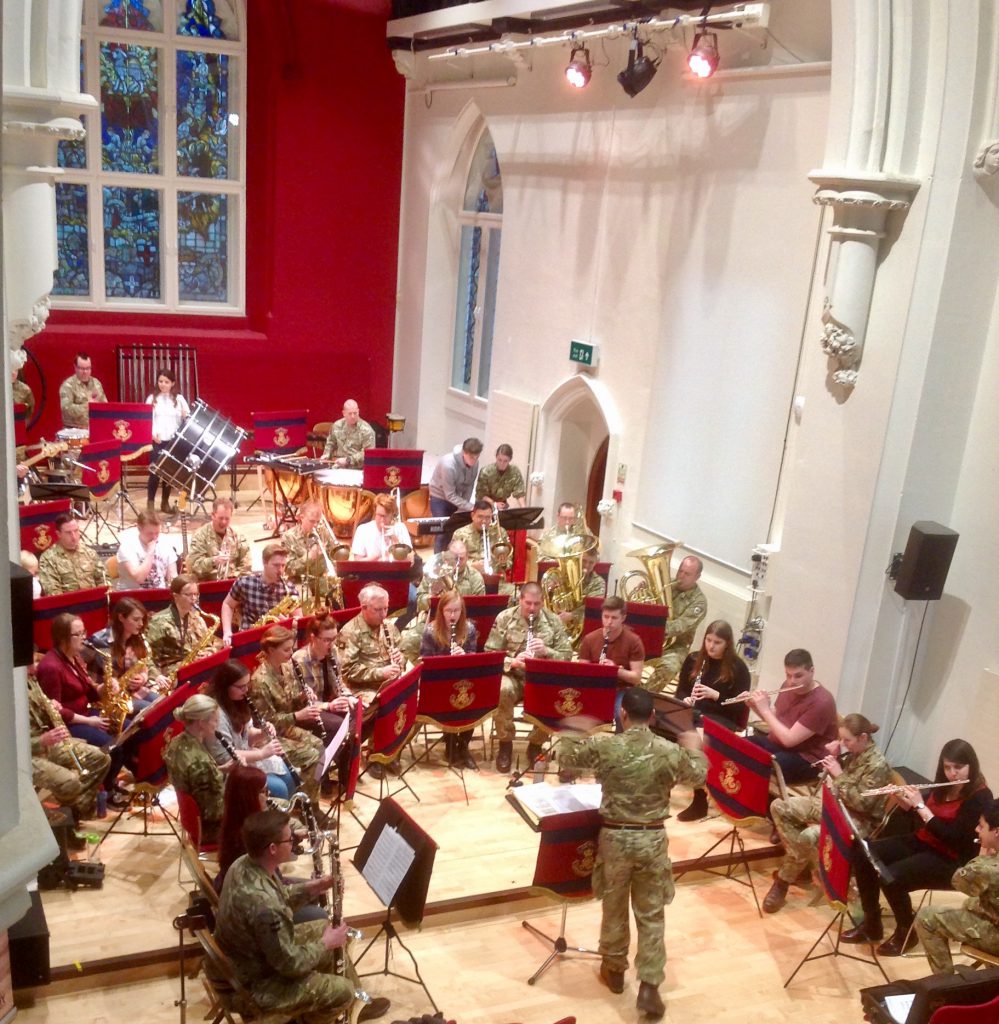 "Just wanted to write a line about the Stef Conner concert and masterclass on Tuesday. Wow! What an incredible experience, the concert was out of this world and left me feeling so inspired to approach performance in a different, much less fearful way. The masterclass developed this greatly. Stef was so generous with her time and her skill. I felt completely comfortable volunteering to sing in a style that was unusual to me – hopefully this newfound confidence will continue! She made the entire group feel at ease creating our own arrangements and left us with music that was ours – not just a style she had loaned us for an hour or two – An incredible afternoon! We went to our choir rehearsal in the evening, and when singing plainchant we all immediately felt the benefit of her knowledge. And, if I may, a brief note about the Band workshop yesterday – as an ensemble director, this was an immensely useful workshop. The efficiency with which the rehearsal was run is something I hope to take away. His seamless movement between casual conversation and intense rehearsal made for an amazing atmosphere and a rehearsal enjoyed by all (even though I was only watching!)." – Hannah Jacobi
"As a first study trumpeter I'd like to say that I thoroughly enjoyed the concert with the Band of the Corps of Royal Engineers today and would enjoy more of these sort of masterclasses in the future. Thank you so much for inviting them, I think it has really benefitted and inspired both ensembles" – Adam Buddell and Helena Jukes.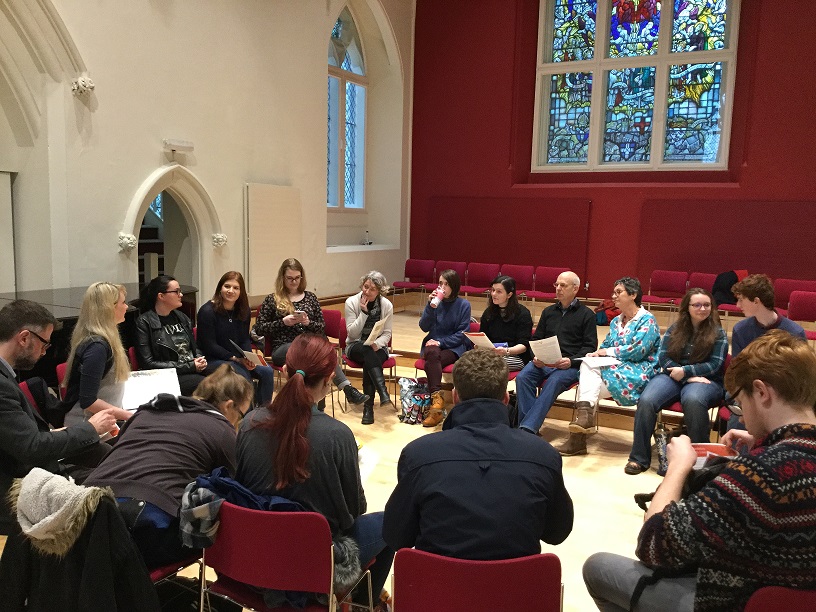 "The bandmaster Staff Sergeant Joe Barrett was extremely helpful and the high quality of music played was an inspiration and a motivator to all musicians wanting to continue their professional music playing outside of University. To play such technically demanding pieces in both Big Band and Wind Band alongside extremely talented musicians was a privilege and extremely enjoyable. The opportunity to perform solos alongside the professional musicians and talk about repertoire we have both performed was the highlight of the day for me, and has definitely made me want to learn how to solo better. I think this would be a fantastic opportunity for future students and should be a regular occurrence!" – Natasha Conley
"I just wanted to email and say how much I am enjoying performance week. The fact that there is something for everyone whether singer or instrumentalist, even if that does not apply to the specific concert I feel I have always been able to take something away from the session. It is a shame that every year a few people don't attend as they are missing out on an excellent opportunity!" – Faith Betts
"Performance week is the chance to see and hear many different musicians from all kinds of professions and backgrounds. There is everything from a military marching band, to classical, funk, folk and plainsong. You attend many different concerts, workshops and masterclasses over the course of one week instead of lectures and seminars. It is really great to learn about what different ensembles and performers do for a living. Equally you can have a workshop on how to help your own performing – from the psychology behind performance anxiety to the Alexander technique. You can also attend employability events and learn about different options for gaining music related employment and experiences for when you graduate." – Lucy Dunn
"Students really enjoyed the relaxed atmosphere (of the R.U.M Band) and the way the musicians connected with the students and were prepared to invite them onto stage in both the gig and the masterclass. I felt it was very personal, there didn't feel like there was any pressure or 'egos' amongst the musicians so when I (and others) stepped onto the stage, we felt relaxed and able to perform rather than belittled by their expertise (which brought out the best in the students). There was a friendly atmosphere and all members of the band clearly supported developing the younger talent, whilst providing feedback in the masterclass. It was a nice opportunity to perform in front of peers from both sides of the music department (Classical and Commercial / Canterbury and Broadstairs) as well as play with professional musicians.  From that, some links have been formed where the commercial music students have discussed having some horn players to join some of their bands!" – Richard Blake
Here's a couple of short video links to our students getting the chance to perform alongside and be coached by  The Band of the Corps of Royal Engineers and the R.U.M Band