Panos Ghikas talk and performance at Goldsmiths, University of London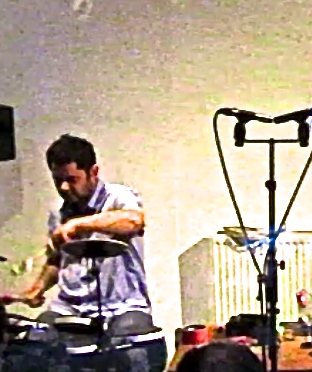 Unreal-time improv and actual-timeline composition on the 17/11/2016
Introducing the concept of Unreal-time improv, Panos Ghikas will discuss his current research in developing a live performance interface for navigation through audio-timelines with the purpose of re-sequencing audio gestures. Unreal-time improv will be placed in the current context of related improvisational and technological practices and its potential will be practically demonstrated.
The second part of the talk will focus on the crossover impact of this improvisational practice. Presenting a collaborative research project called Open Cycle, Panos Ghikas will analyze and demonstrate how Unreal-time improv is transforming his compositional methods. Addressing audio recordings of improvisation as fixed sound composition, the focus will shift towards the re-materialisation of these works as notation for specific non-electronic instrumentation. These actual-timeline compositions form open cycles of works involving pianist Pavlos Antoniadis and saxophonist Nick Roth.
Three short solo improvisations will take place at different stages of the talk.
For full details click here.
—————————————
Panos Ghikas is a composer, improviser and producer. His output encompasses concert music, live improvisation, interdisciplinary collaborations in digital media, film music and pop production. He is a member of surrealist post-pop band The Chap, runs the Migro Records label. Panos performs and releases collaborative multi-channel work with composer/improviser Jennifer Walshe in 'unreal-time' improv duo Ghikas and Walshe and performs violin and viola in free-improvisation groups 'Friendo' and 'Bohman Bohman, Ghikas and Thomas'. Panos completed his PhD in Composition at Goldsmiths, University of London. He has a Masters in Composition for Film from the London College of Music and Media and a degree in Physics from the University of Patras, Greece. Panos Ghikas is now a Senior Lecturer at Canterbury Christ Church University.