MPA Lecturer receives Leverhulme Award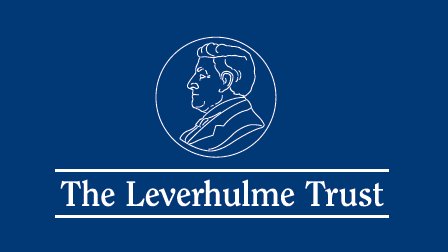 Congratulations to Dr Erica Buurman on her Research Fellowship
The Leverhulme Trust has provided grants and scholarships for research and education since 1925; today, they are one of the largest all-subject providers of research funding in the UK. They award funding across academic disciplines, supporting talented individuals in the arts, humanities, sciences and social sciences to realise their personal vision in research and professional training. As well as substantial grants for research, they offer fellowships for researchers at every stage of their career, grants for international collaboration and travel, and support for the fine and performing arts. The Leverhulme Trust will award approximately 95 fellowships for original research in 2017. These awards are highly prestigious and competitive, with an average success rate of 10-14% over the previous few years. As such it is a tremendous achievement to receive such an award and it is our very own Dr Erica Buurman, Senior lecturer in Music at Canterbury Christ Church University, who is to be the recipient of the research fellowship.
Erica has been a stalwart member of the Canterbury Music since September 2013. Her main research interests include Beethoven, sketch study, the Viennese musical culture of the early 19th century, and music for social dancing. And it is for the latter, which she has been awarded the research fellowship.
As an undergraduate Erica studied at the Royal Northern College of Music and the University of Manchester. She then went on to complete a Master's (2010) and PhD (2013) in musicology. Her PhD thesis investigates Beethoven's compositional approach to multi-movement structures in his instrumental works, primarily by examining his sketches for cyclic compositions such as sonatas, string quartets and symphonies. Erica continues to perform as a violinist and viola player alongside her teaching and research.
The award Erica has received will initiate the writing a new book, to accompany her other respected publications, on Viennese Social Dance Music between the period of 1790 and 1830. To achieve this, she will be conducting an 18-month research leave, which includes a two month visit to Vienna itself, where she will carry out archival research in the Austrian National Library and the Gesellschaft der Musikfreunde.
Erica describes the project as follows:
"The music of the Viennese classics makes routine allusions to dance idioms, particularly the minuet. Yet music scholarship has paid little attention to music for social dancing in the era before Johann Strauss, and consequently there is limited knowledge of how Viennese elite music at the turn of the nineteenth century engaged with the sounds of the city's ballrooms (or vice versa). This project will investigate this neglected body of dance repertoire, much of which remains unstudied in Viennese archives, thereby shedding new light on the relationship between the city's craze for dancing and its elite musical culture."
Erica will be undertaking the project in August of this year and the School of Music and Performing Arts would like to wish her the very best and the utmost congratulations on receiving this award.