MMus Student Projects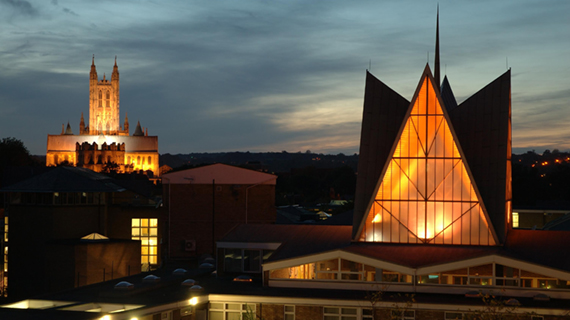 Creative / Performance Project for our Master of Music Postgraduates
We have a range of talented students on our postgraduate courses, where the direction their study takes is orchestrated by their own research interests. This personal choice is particularly evident in the Creative / Performance Project modules available on our MMus course, which demonstrates the range and breadth of student-led research at Canterbury Christ Church University within the School of Music and Performing Arts.
This module gives students the opportunity to develop creative approaches to performance in a range of professional settings. These may include, but may not be limited to, ensemble and choral rehearsals, accompaniment, improvisation, group composition, music in the community, music in education and historically ­informed performance. Performance ­related skills may include use of technology, style­ or genre­ based performance practice, historical performance practice, accompaniment, ensemble communication, musical interpretation and historical interpretation. These are assessed through workshops and a final performance of some kind.
Here is a selection of what our current crop of fantastic MMus students are working on for their projects…
Harriet Shortall is running workshops involving group singing and guided imagery in East Sutton women's prison and Folkestone Grammar School for Girls. She has planned four workshops in each place and will compare the data. She is receiving mentoring from CCCU lecturers Sam Bailey, instrumental tutor Kerry Boyle and the prison chaplain.
Stephen Hamilton-Box is reconstructing a performance that took place in Canterbury in 1520 when the King Henry VIII and the choir of the Chapel Royal passed through the city on their way to an historic meeting/banquet with the Holy Roman Emperor called the field of the cloth of gold. He has researched and prepared a service and music that would have been likely to have taken place. The music will be sung by a specially formed group of singers comprising local professional musicians and some Christ Church University music students and will be performed in St Mildred's Church on 28th April.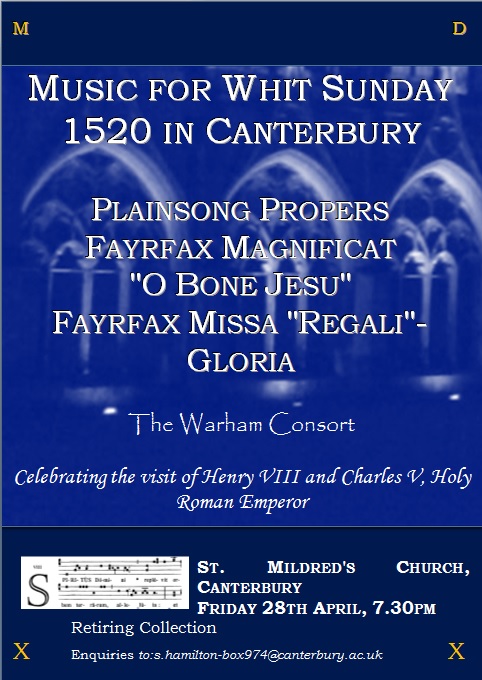 Hannah Jacobi has been working with the chaplain at CCCU, a rabbi and the director of the chapel choir to create a Jewish evensong service in Hebrew. This interfaith initiative aims to highlight the similarities between the liturgy and the music of Christian and Jewish worship.
Jason Hodgson is running a series of workshops about circuit bending, working in tandem with other Christ Church musicians. He is receiving informal mentoring from the inventor of circuit bending and is encouraging students in Canterbury Scratch Orchestra to experiment and adapt and make their own instruments out of disused toys. He will then compose a piece especially for these bespoke instruments and the musicians who created them which will be performed on the 19th of April. The purpose of his project is to facilitate musicians in the act of improvisation, exploration, and discovery of chance based instrumentation, whilst hoping to create a discussion about the possibilities of how the techniques used in the project could be employed in other parts of music creation.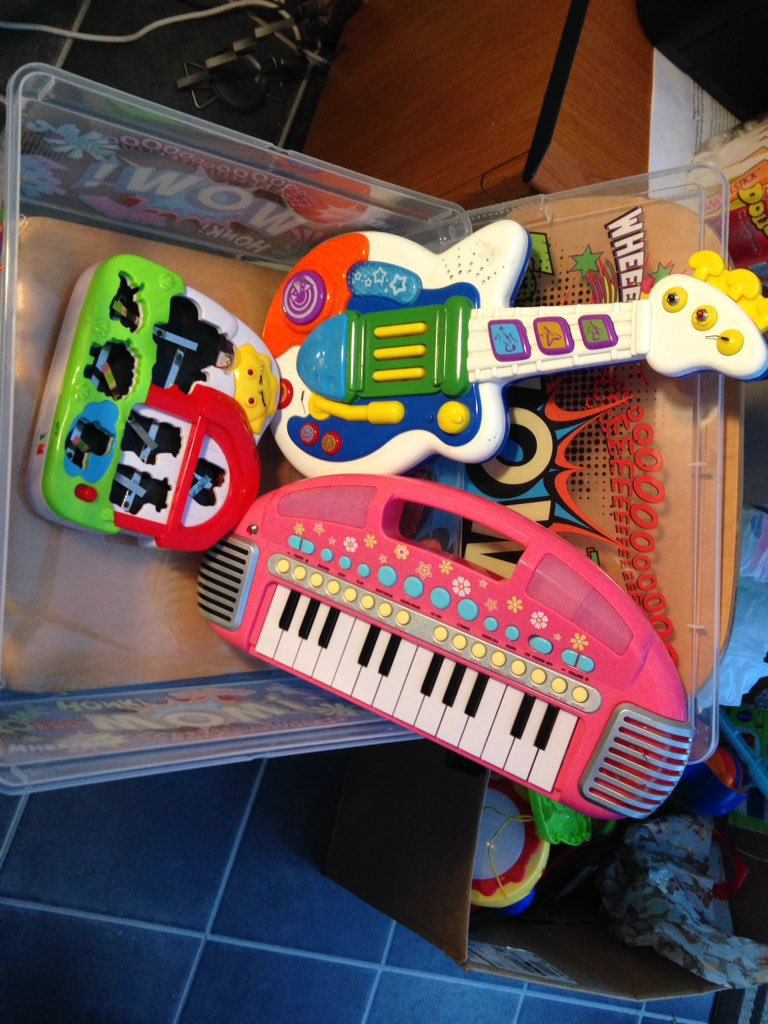 If these projects have encouraged you to consider applying for our MMus course, visit our webpage for more information.