Matthew Herbert speaks to Lauren Laverne on Radio One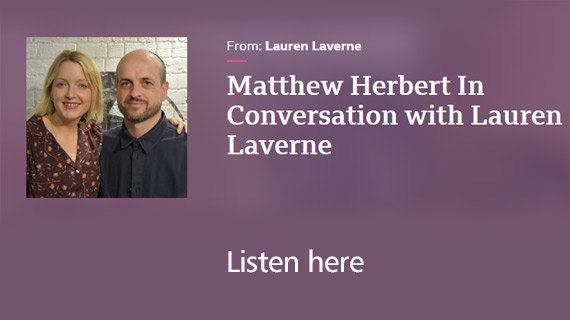 Listen to CCCU Artistic Researcher Matthew Herbert in conversation with Lauren Laverne on Radio One. 
The pair discuss Matthew's new novel The Music, a book that describes an imaginary album.
As well as being a description of an imagined album this novel is a manifesto for sound, challenging how we hear the world itself, while listening to stories about humanity and our place in that world.
You can find out more about Matthew and his work on his website.