CISA Research Unit: Lauren Redhead and Alistair Zaldua to perform in Berlin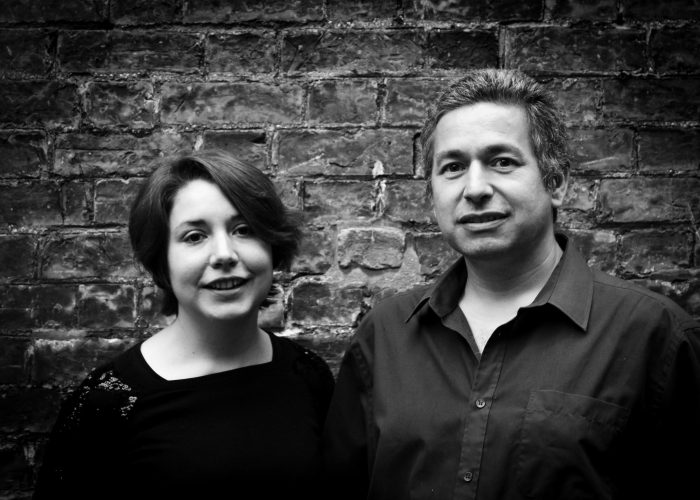 A programme of music for Organ and Electronics
Two of our skilled lecturers and musicians, Dr Lauren Redhead and Dr Alistair Zaldua, are performing in concert in Germany this Saturday evening (25th November) at the Emmaus Kirche, Lausitzer Platz in Kreuzburg, Berlin. The performance is part of the Kontra Klang concert series and has created quite a buzz in the local newspapers.
Kontraklang is a new monthly contemporary music concert series curated by Marta Blazanovic-Drefers, Andreas Engström and Christopher Williams. The series reflects the diversity of Berlin's contemporary music scenes and at the same time supports their common cutting edges. We focus on chamber music as well as its exchange with neighbouring fields of sound art, composer-performer practices, media-based approaches and music theater. Through dynamic and eclectic programs that question boundaries of style, generations of musicians and gender, Kontraklang welcomes an equally diverse audience.
The two pieces being performed by the duo at the concert are:
Blow Up – For solo organ
The title is from the film by Michelangelo Antonioni in which a photographer continuously enlarges a picture of a seemingly innocuous park scene to reveal a hidden assassin. With my piece I seek to unravel aspects of the relation between the organ sound and the space it operates within. I focussed on chords that come and go where their build up and release is varied while stretched across a singular ritardando over the course of the piece. The chords themselves are really the same chord heard from changing angles and configurations. The pauses that appear & the length the pauses have allow the fade-out its own space.
This piece exists in two versions, the first is 12/13 minutes in duration, the second lasts just over 70 minutes. This performance is the first performance of the extended version and is envisaged as a preconcert installation.
ingenga
 Forþon cnyssað nu heortan geþohtas þæt ic hean streamas, sealtyþa sylf cunnige…gelac monað modes lust mæla gehwylce ferð to feran, þæt ic feor heonan elþeodigra eard gesece.
---
Since 2010 Lauren Redhead has commissioned around 20 works for solo organ and for organ and electronics, with a further focus on contemporary experimental music and on graphic and extended notation for the organ. Working in a duo with Alistair Zaldua, she has toured these works throughout the UK and produced extensive CD and online documentation of the music. The duet has concentrated on exploring the live interface between the organ and electronics, sound and space.
Their performances span the possibilities of the combination from organ with stereo fixed media sound, to organ with live diffusion, organ with live electronics and performances incorporating live notation and improvisation. This has taken in collaborations with composers taking innovative approaches to technology including Jesse Ronneau (US/DE), Thor Magnusson (UK), Charles Céleste Hutchins (US/UK), Caroline Lucas (UK), and Rob Canning (IE/UK), and other artists such as visual artist R. Armstrong (US) and poets Katherine Peddie (UK) and Alison Gibb (UK).
In 2014 Redhead and Zaldua performed a tour of the UK, supported by the leading UK charity for New Music, Sound and Music. As part of the collective Automatronic, they also work together with organists Huw Morgan and Michael Bonaventure to organise and perform concerts, lead workshops, and promote music for organ and electronics from the UK, Europe and North America. Their current work involves elements of multimedia, improvisation, graphic notation and collaboration and devising practices.