Graduation 2017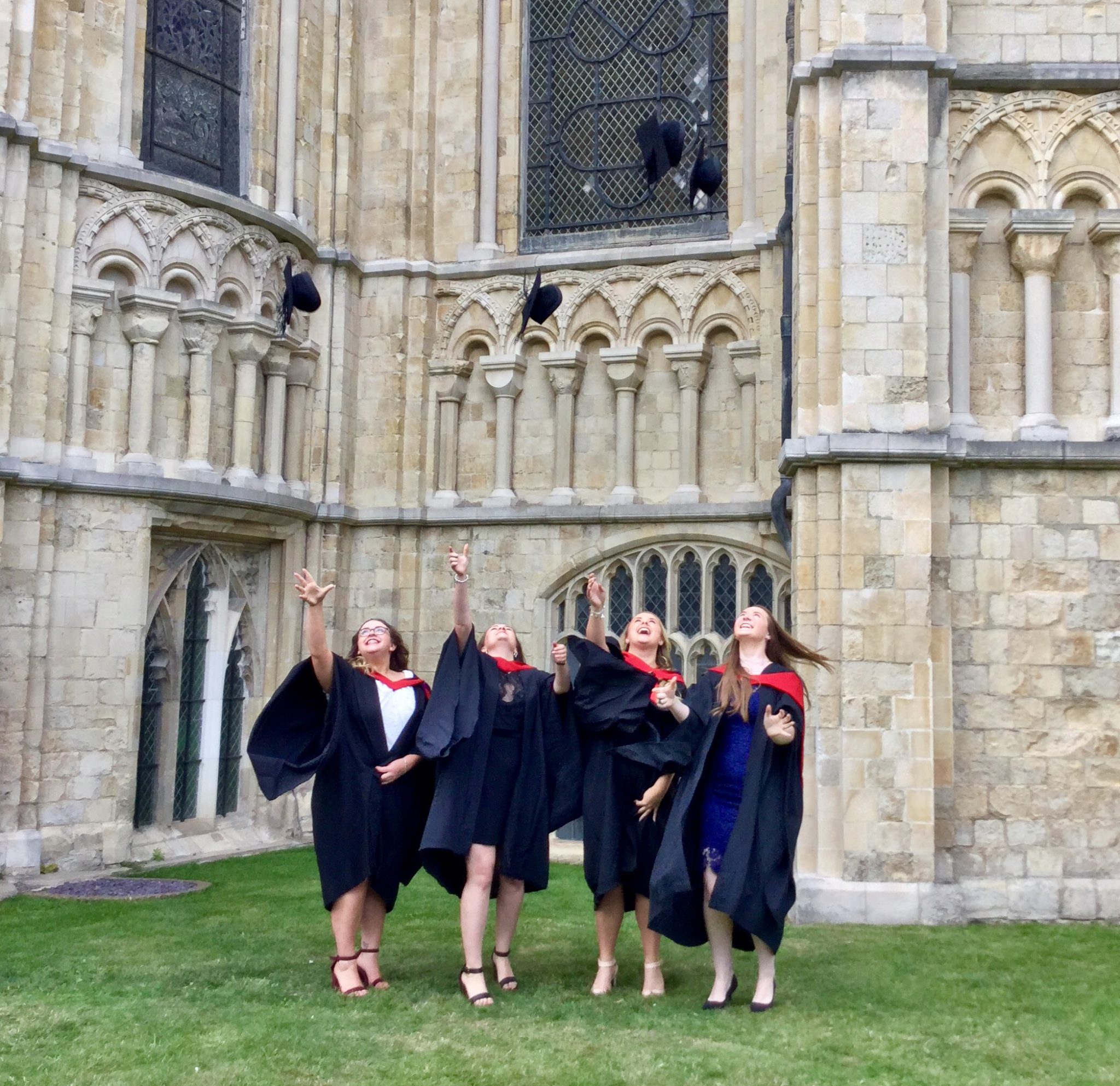 Wishing goodbye and good luck to our final year students
On Tuesday 12th September, our fantastic cohort of level six undergraduate and postgraduate masters students received their diplomas with pride from the beautiful Canterbury Cathedral.
Despite the impending autumnal weather, the sun managed to keep shining throughout the day as students from across all our programmes celebrated their achievements. First it was the turn of our Dance, Drama, Performing Arts and Masters in Arts and Cultural Management students at 12:30pm, followed by their colleagues in BMus and BA Music, Commercial Music, Creative Music Technology and MMus Music at 3:15pm, all showcased on a wonderfully crisp live internet feed for those who could not attend in person. Following the ceremony, the graduating students processed through Lady Wooten's Green back toward the University to celebrate with food and drink and their families in our Anselm Building together as one Class of 2017.
We had the opportunity to share their special day with them and discover what plans they have for their future in a range of careers, and were pleased to hear that many had already secured positions in their chosen industries or were pursuing further education.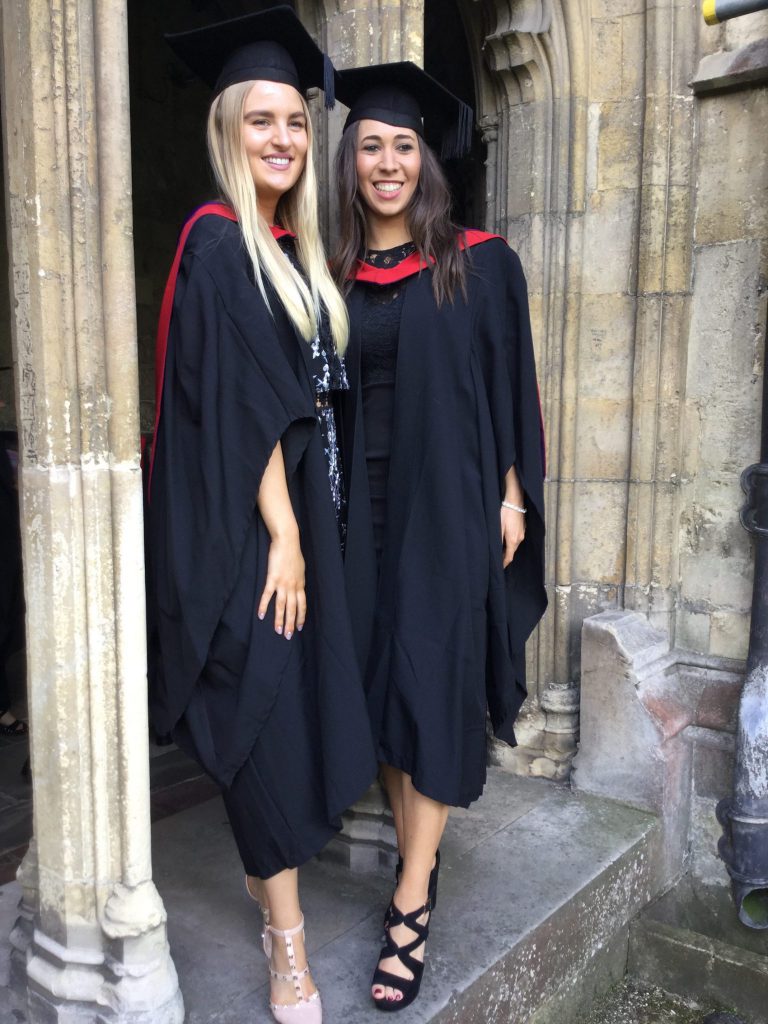 We were delighted to learn that four of the students we spoke to, Ayla Wessels (Performing Arts) Natasha Conley, Helena Jukes and Ellie Germain (Music) were going on to study a masters course with us! Three of which within our School and the fourth in Education, taking a PGCE. While others, had gained places in prestigious higher education institutions elsewhere, such as Hannah Firmin and Chantel Dilip (Music), Craig Dacey and Hannah Rothwell (Performing Arts) who are soon to begin their studies at Leeds University, The Guildhall, The Royal Academy of Music and The Bridge Theatre Company respectively.
Forging straight into the world of work in the Arts were four of our masters graduates, Talia Chesno, Alice Vereker-Hales, Michael Stone and Hannah Jacobi who had achieved exciting positions both here and abroad, as dance teachers in the UK and China, a graduate intern at the Trinity Laban conservatoire and at a renowned London company who make and supply point shoes to dance studios across the globe.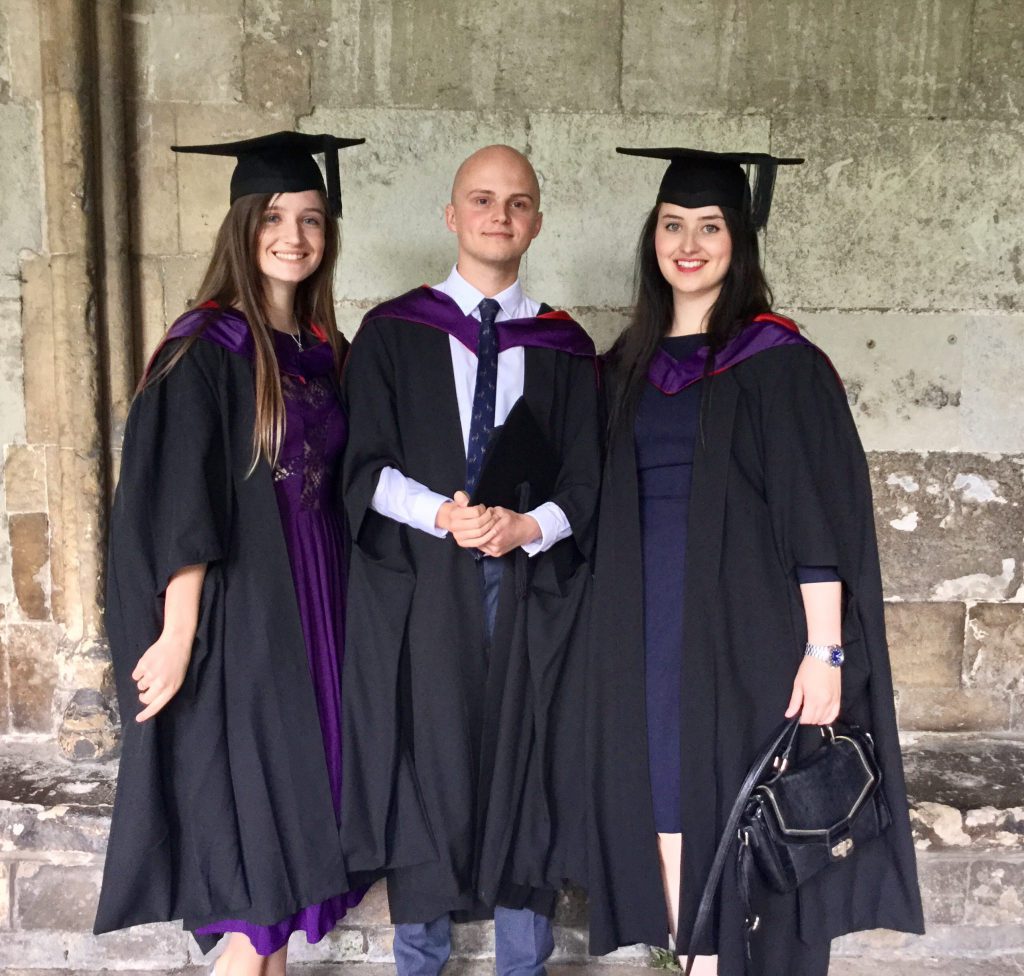 We are very proud of all our students and wish them the very best in their next adventures!