Graduate Success Story – Luke Olney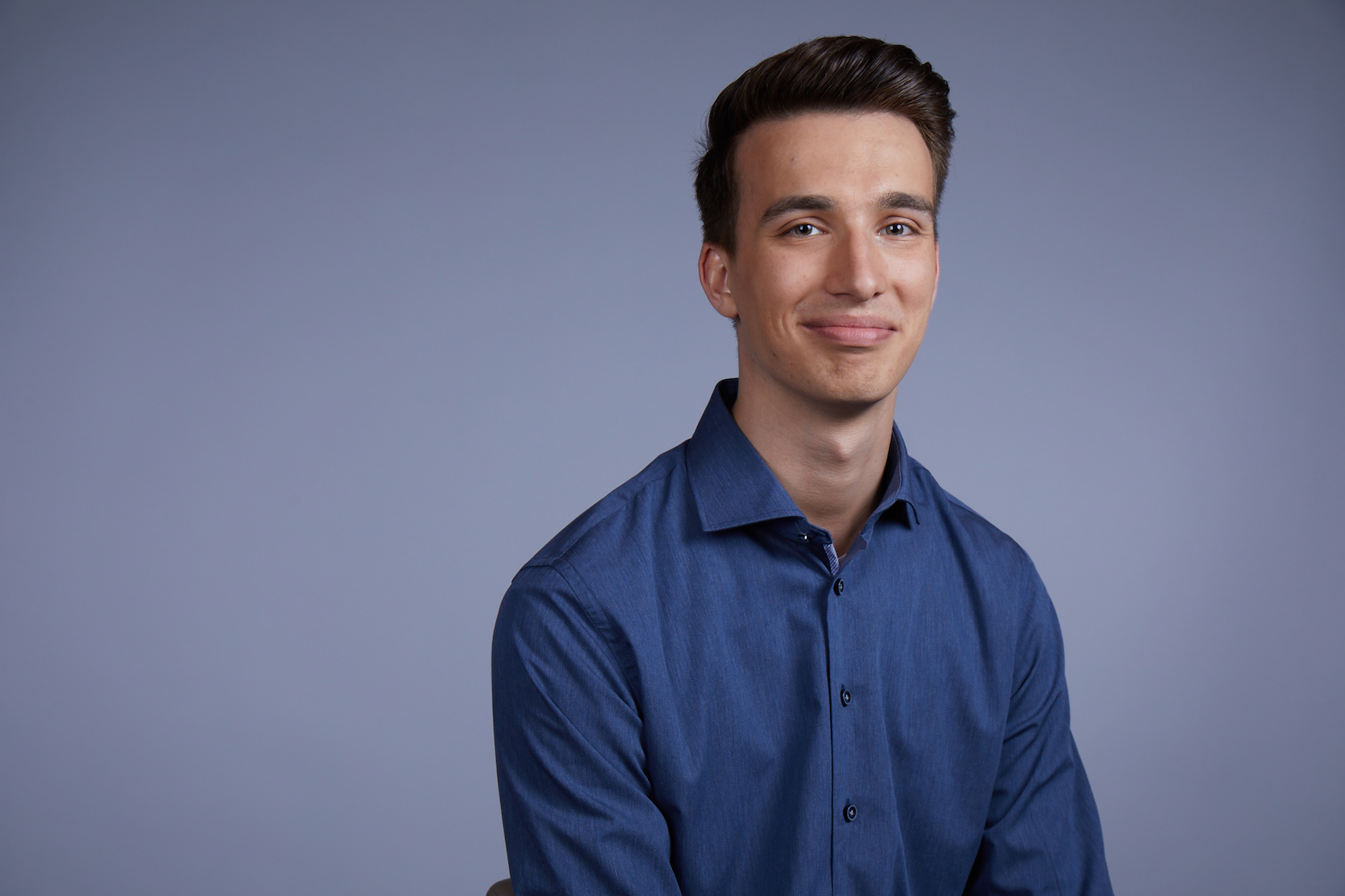 Broadstairs Special Interviews (6)
2018 means the opening of our exciting new Arts Building, which completes construction this summer. Its advent means we will welcome the arrival of our Broadstairs campus colleagues and students, who will be joining us on Canterbury campus permanently this September and take up residence in the building. To commemorate this event through our Graduate Stories feature, we are sharing, in particular, interviews from alumni who studied on the programmes originally housed in Thanet (Commercial Music and Creative Music Technology).
The sixth of these special interviews, for the month of June, comes from Luke Olney, who has been kind enough to speak with us. Luke graduated just two years ago in 2016, completing a degree in Commercial Music at Broadstairs. He is a talented pianist and composer who excelled during his time at Canterbury Christ Church and is now working for a company leader in the sample library field of the music industry.
Here is what Luke had to say about his experience at CCCU MPA…
Tell us about your current role – what does it entail?
I am currently employed by Spitfire Audio, a sample library company based in London. To sum up what we do, we record instruments and turn them into tools for composers and musicians to write and perform with. Spitfire are one of the largest sample library companies in the world, and due to this success have worked with some great names in the music industry. My role is primarily customer focused, and in a nutshell it's my job to help make sure that the customers are happy.Whether it's offering technical support, or testing new products prior to release. No given day is the same!
What excites you most about your work?
Apart from being an incredible work environment full of lovely and friendly people, the work itself is exactly what I'd want to do. I can honestly say that if I could have chose any role it would be working for Spitfire Audio, and this was even the case prior to working here. It's quite surreal that I'm actually in this position now, especially considering I'd been using their products during my university course! What excites me the most is simply knowing that I'm in a job and industry that I love.
Tell us about your journey from graduate to achieving the position you aspired toward. Was it always smooth sailing or did you have to work your way up?
I certainly wouldn't say it was smooth sailing. I had a few different jobs after graduating, none of which were related to music or in a field that I was particularly satisfied with. It never sat too well with me, so every day I would go home and write music. Eventually I got the opportunity to write demos for other sample library companies, which is essentially being commissioned to write a short piece of music showcasing a new product. During this time I always kept my eye on Spitfire's careers page, and late last year when something came up of course I applied. I feel as though if I hadn't pursued the music work in my free time I wouldn't have likely got the job at Spitfire (although I'd have to ask my manager to confirm that one).
What advice would you give students trying to get into your profession?
It's a tough industry to get into, there's no denying that… and even more so when you're looking for something full-time. I would say that if you want something enough and you're set on making it happen that eventually opportunities will present themselves. My advice would be to simply stay committed and keep your eyes open!
In what ways did studying at CCCU prepare you for your current role?
I think it was generally a culmination of everything over the 3 years. If I had to narrow it down to one thing it would be the Film Music lectures from my final year. Ethan Maltby also gave an incredible careers lecture which really helped with getting a sense of direction after graduating. I feel as though that kind of thing is invaluable, and it's great that CCCU places a lot of emphasis on "what's next".
Do you have a favourite memory of your time at CCCU and/or did you gain anything additionally positive from your time with us that you did not expect to?
Not to sound like a broken record but it was definitely Film Music for me. I always looked forward to the lectures, and whenever there was an assignment I was always eager to get home and work on it. I also loved the ensemble performances, and I have some very fond memories of the rehearsals… as well as the general atmosphere around campus!
A huge thank you to Luke for taking the time to complete our interview. The School of Music and Performing Arts wish him continued success in all his future endeavours 
---