Graduate Success Story – Joshua Holland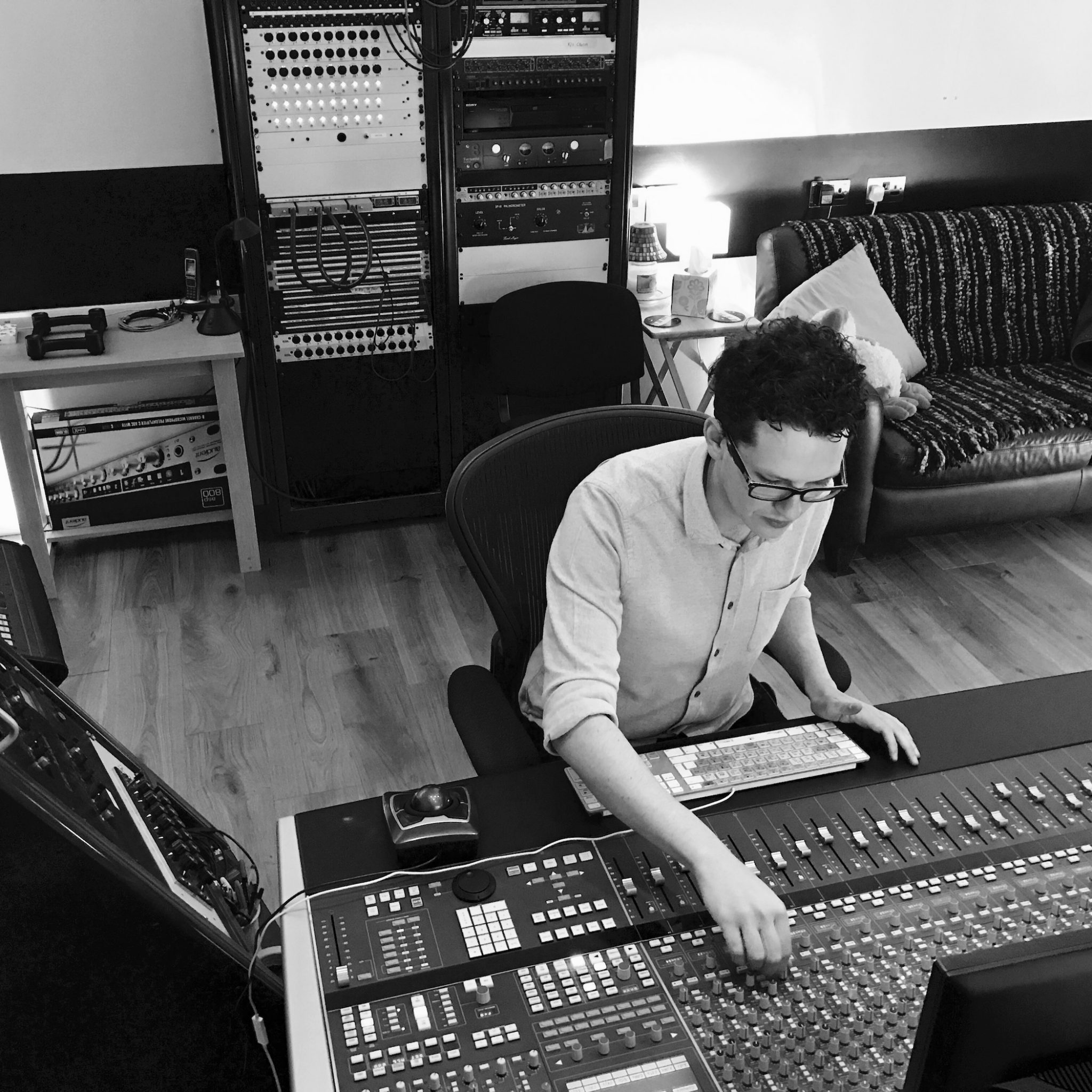 Broadstairs Special Interviews (3)
The new year is upon us, and 2018 brings with it the opening of our exciting new Arts building, which completes construction this summer. Its advent means we will welcome the arrival of our Broadstairs campus colleagues and students, who will be joining us on Canterbury campus permanently this September and take up residence in the building. To commemorate this event through our Graduate Stories feature, we are sharing, in particular, interviews from alumni who studied on the programmes originally housed in Thanet (Commercial Music and Creative Music Technology).
The third of these special interviews, for the month of March, comes from Josh Holland, who was kind enough to speak with us, following his return to CCCU where he assisted in giving a Creative Industry Talk to our music students, alongside his colleague and ex-lecturer Greg Fitzgerald. Josh graduated in 2011 from our Commercial Music programme and specialised in music production, rather than performance.
Check out Josh's work at his official website, as well as on that of RimShot studio, where he works as a producer and engineer.
Here is what Josh had to say about his time at Canterbury Christ Church University…
Tell us about your current role – what does it entail?
I am a self employed sound engineer and record producer. I spend most of my time split between studio work and live performances, like festivals and other sorts of interesting gigs, including weddings and recently I did one on a private island. I also set up my own little production company, called Loud and Proud.
What excites you most about your work?
Every day is different, I have such a varied working life and it never gets boring. Every job has some tedious points of course, like late nights etc but its worth it. I enjoy meeting so many new and interesting people and sometimes unexpected people in what I do, for instance when I ended up performing in front of Princes William and Harry.
Tell us about your journey from graduate to achieving the position you aspired toward. Was it always smooth sailing or did you have to work your way up?
I worked my way up, but that stemmed from going to University. It was a stepping stone, as while I was there I met friends and lecturers, like Greg Fitzgerald and Keith Beauvais, who in turn introduced me to other musicians and contacts and that process of networking started eventually creating work. Studying at Christ Church ended up subconsciously spiralling into knowing this web of useful people that I met and learnt from and that really set me on my way.
What advice would you give students trying to get into your profession?
Never look at what you can get out of someone, because people see through that. If you're only befriending someone because they can introduce you to x,y and z that won't help you. If you are a genuine person looking to make genuine connections, you'll find that will be what eventually creates work out of nowhere. People have to like you. You can be great at what you do, but if you're a real so and so, and no one wants to work with that person. However, if you present yourself with a good personality and treat people well, you'll end up with a much better reputation. For example, when I approached Greg to assist me with one of my songs I had no intention of it furthering my career in any way by getting anything else from him, though as it turns out we've ended up working together, I just valued the knowledge he could provide in making me a better musician.
In what ways did studying at CCCU prepare you for your current role?
Deadlines can occasionally be stricter in University than in real life, though they of course still exist, but if you can get used to the timelines in University that will set you up well for making sure you meet deadlines in the music industry.
Hearing tutors' stories was so eye-opening and helpful to know how you should behave in the industry. They are used to doing the big sessions and working with famous people – the kind of level you are looking to ideally reach in the future. It makes it seem like its not as difficult a thing to achieve and just encourages you even further to get out there and do it. Those kind of things that are beyond just the normal learning experience at University is something I really enjoyed and appreciated and it has really benefitted me in dealing with people in the professional world.
 Do you have a favourite memory of your time at CCCU and/or did you gain anything additionally positive from your time with us that you did not expect to?
I didn't live at University, so the experience for me was quite different to some people's. It meant that I didn't spend my money on going out and saved it instead to spend on equipment to further me as a musician. So I never did much of the socialising you'd expect to experience. But I remember, in particular, in one lecture we had computer problems, and instead of leaving we ended up sitting in the room and just talking about stuff, interests, and it became a social experience in a different way, learning about each other, sharing tips. Music is such a collaborative process so any time you have the opportunity to learn from others is invaluable. Especially now I'm involved in the production side which can be quite insular, its great to have had those experiences at University that were far more community based and even though they are small things its definitely memories that have stuck with me.
---
Thank you to Josh for his time, the School of Music and Performing Arts wish him every success and look forward to welcoming him back to CCCU again in the future!