Graduate Success Story – Georgia Smith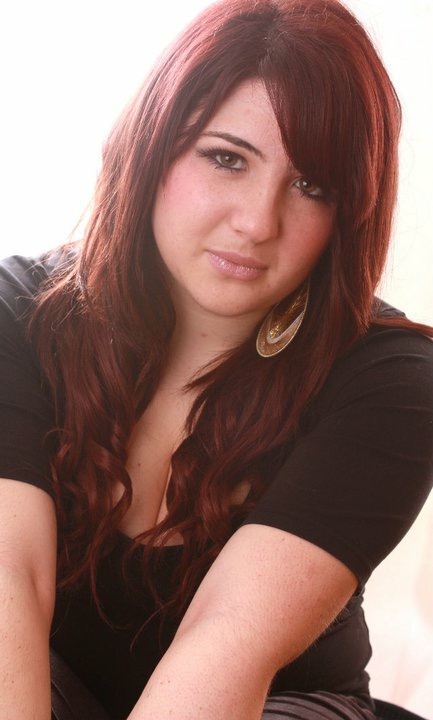 From our Dance Education programme…
Continuing with our series for 2017, our next success story comes from 2012 graduate Georgia Smith, who kindly agreed to an interview regarding her time at Canterbury Christ Church University within the School of Music and Performing Arts.
Georgia studied with us on our then Folkestone Campus, where she completed a degree in Dance Education, graduating with First Class Honours. Georgia is an example of how hard work, discipline and patience are essential factors in creating a successful career in the arts, having worked in multiple jobs, all hours, both within and outside of the field of dance, until she finally achieved her goal of becoming a full time dance teacher and co-ordinator. She is well remembered by her tutors as being a strong and organised student with a gift for enthusing others, and are not surprised to learn that she has carved out such a successful career for herself with a portfolio of freelance positions in dance.
Here is what Georgia had to say about her time at university…
Tell us about your current role – what does it entail?
I currently work freelance for a few different companies. I am the Loop Education Coordinator at Loop Dance Company, The Adult Dance Coordinator at The Right Step Dance Company, The Communications Officer and Training Coordinator at Medway Voluntary Action and run The Dance Community to support young artists.
All of my roles include teaching but mostly the coordination of dance and arts projects and programmes for all ages and abilities. My roles also involve assisting young artists with training, experience and finding opportunities.
What excites you most about your work?
I love supporting new artists and being on their journey while they figure out the arts world. I love hearing about their ideas and helping them put the things in place to make something happen, even if it is just navigating them through the red tape of a venue or even lending an ear to talk through a creative idea. It's exciting that I know people from all walks of life could benefit if the ideas of these young artists are nurtured and explored today because they could become a reality tomorrow.
Tell us about your journey from graduate to achieving the position you aspired toward. Was it always smooth sailing or did you have to work your way up?
I had met Nina Atkinson, the Artistic Director at Loop Dance Company, at CCCU as she is a lecturer there. After completing a placement at Loop in my 3rd year, I got to know those at Loop well and after I graduated, I did an Internship with Loop Dance Company for a year. This was an amazing experience but hard as it was a voluntary position.
During this time, I was also working as a carer so I was working very unsociable hours but I knew it would be worth it because of the experiences I was having at Loop and the opportunities that I knew it would lead to. The hard work paid off as I knew it would and once the year was completed, I then volunteered with Loop until I was offered the position of LoopEd Coordinator in 2014.
During my time with Loop, it was recommended that I contact Rebecca Ashton at The Right Step Dance Company for local teaching work. I had started teaching for The Right Step when the opportunity came up to be a mentee on a project for the Fuse Festival in Medway in 2013, after doing well on this project, The Right Step offered me the position of Adult Dance Coordinator.
While doing these two jobs a few days a week and still doing the community care work, I was also working with a fellow CCCU graduate teaching community dance classes for a company she had set up. I loved teaching these classes and believe they gave me the confidence to advise others on teaching and running their own community classes.
In 2014, I had met members of Medway Voluntary Action through The Right Step. They are the Council for Voluntary Service in the local area and help charities with lots of advice guidance and training. I was offered the role there of Training Coordinator and since took on their Communications as part of my role.
For me, one thing has always lead to another and I love that I get the best of all aspects of the arts world because each company offers something completely different. I feel that I have worked my way to where I am by proving to others that I can bring something to the company when working with them on different projects. Volunteering time and skills is not always easy but I do believe that it pays off to be involved with as much as possible and show people what you can bring to the table!
What advice would you give students trying to get into your profession?
Networking is key! Take every opportunity because you do not know where it might lead or who may be there! I only have the wonderful jobs that I do because of the people I have meet along the way. Interview skills or great but networking skills are better I've found!
In what ways did studying at CCCU prepare you for your current role?
CCCU prepared me by opening up opportunities to network and see different roles within the arts. I had the opportunity to meet with many artists and different companies. The module 'Professional Practice' really helped me to understand how to be a freelancer. To be successful in the profession it isn't enough to just be a good artist, you have to be good at marketing, good at finance and be business minded. Something that CCCU offers and many other arts universities don't.
Do you have a favourite memory of your time at CCCU and/or did you gain anything additionally positive from your time with us that you did not expect to?
My favourite memories always involve the lecturers that I worked with. They are the ones that always gave me the opportunities and the support to do well. The lecturers opened doors for me and introduced me to the local arts scene and gave guidance on where to go next. None of the experiences I have had since would have been possible if those doors were not open to me then.
A very big thank you for taking the time to complete our interview and the School of Music and Performing Arts would like to congratulate her on her success and wish her luck in her career.
Has this graduate story inspired you to study with us at Christ Church? Read about the Dance Education programme on which Georgia studied and how to apply on our website here.