Graduate Success Story – Fabio Di Santo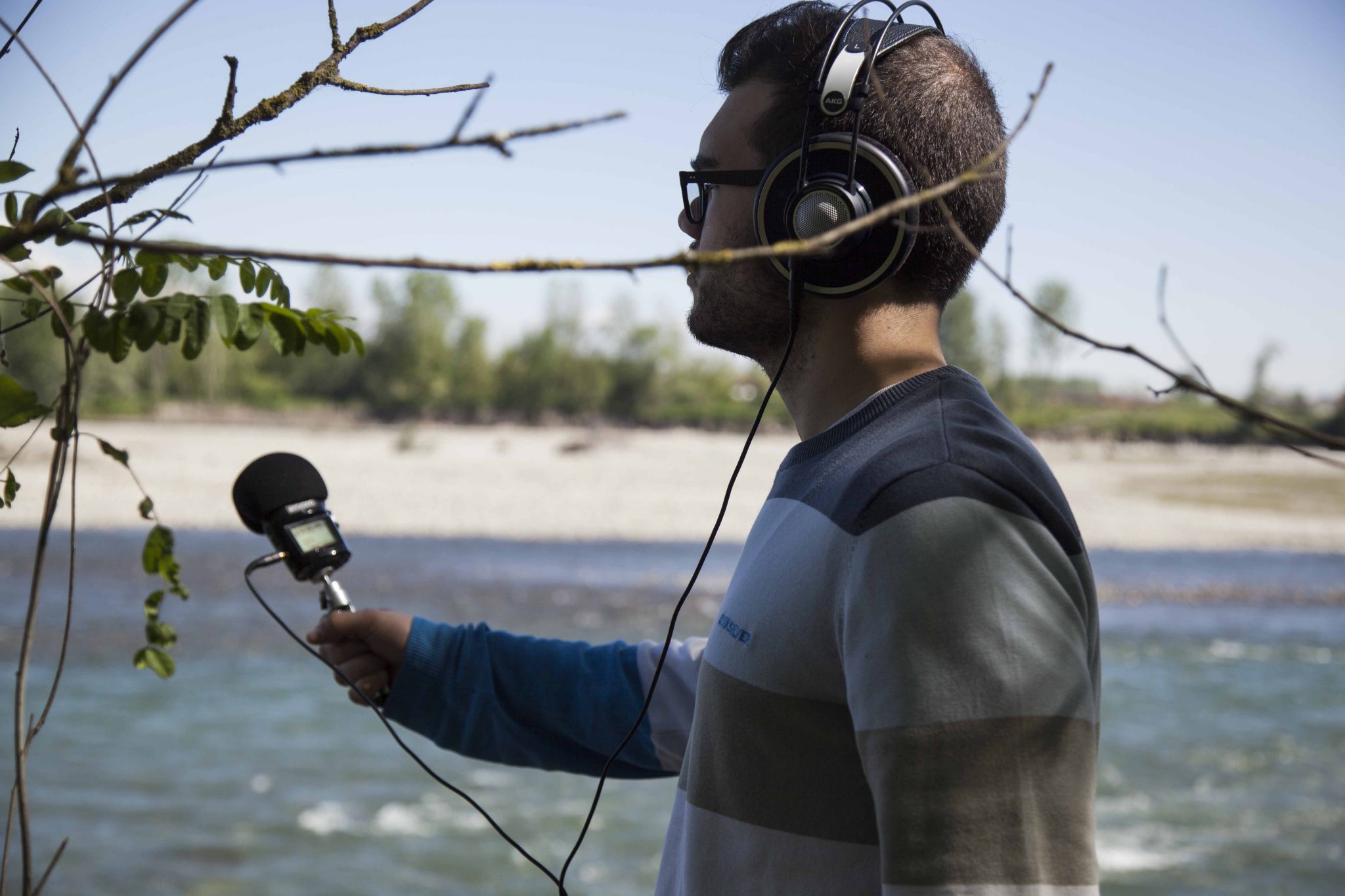 Broadstairs Special Interviews (2)
The new year is upon us, and 2018 brings with it the opening of our exciting new Arts building, which completes construction this summer. Its advent means we will welcome the arrival of our Broadstairs campus colleagues and students, who will be joining us on Canterbury campus permanently this September and take up residence in the building. To commemorate this event through our Graduate Stories feature, we are sharing, in particular, interviews from alumni who studied on the programmes originally housed in Thanet (Commercial Music and Creative Music Technology).
The second of these special interviews, for the month of February, comes from Fabio Di Santo, who has been kind enough to speak with us. Like our last interviewee, Daniele, who he is also currently working with, Fabio is an international student from Italy who studied on the CMT programme at Broadstairs. He graduated more recently, however, in 2016, with an exceptional and deserved First Class Honours degree.
Here is what Fabio had to say about his time at Canterbury Christ Church University…
Tell us about your current role – what does it entail?
I am currently working in my hometown of Turin (Italy) for the studio Allume Film as a sound designer and composer for advertising, films, apps, theatre. On the side, I carry on other projects, such as arranging and producing music for the independent music label BODEGA, curating the content for sounDesign online magazine, which focuses on trends, innovation and business in the world of sound and working as a live sound engineer at some venues in my city. Busy? Yes I am.
What excites you most about your work?
I love multi-tasking, every day is different from the previous one, I never get bored. Also, most of my time is dedicated to creative thinking and making, so I think that really helps to express my whole personality within the work I do. Also, I like the fact that I can schedule my own routine whilst testing many sides of the sound industry.
Tell us about your journey from graduate to achieving the position you aspired toward. Was it always smooth sailing or did you have to work your way up?
I really had to work my way up. I started from helping an ex-lecturer building up his music studio in Ramsgate, which led me to get my first position as a sound engineer. Meanwhile, I worked on some theatre shows for free at first, which then resulted in them becoming my first paying clients. During this period, I formed contacts with some professionals in Turin, which I started to work with remotely; this then helped me to make the decision to move back to Italy for good and carry on networking there. I have to say, I had to be constantly focused on what I wanted to achieve, in order to be now working in sound full time.
What advice would you give students trying to get into your profession?
Really focus on your choice, is sound what you are going for? Then put all of your energy in it, start from the very first Uni day to treat your assignments as work commissions, learn your limits and know what is best for you in order to give the maximum you can. This way you will develop those precious skills you will need later on, as this is a very competitive industry and it is common to expect you will have to wait some time before having some satisfaction back. Do not avoid working for free, simply select the projects depending on what can give you good contacts and visibility, they might turn in a paying clients later on.
In what ways did studying at CCCU prepare you for your current role?
Most of the assignments and projects were designed to replicate and emulate situations I later on found in the real world. Being able to organise my time, working for a deadline, bringing on more projects at one time, receiving feedback and doing edits accordingly, these are all necessary abilities I applied from the very first moment after I graduated. Also, I received most of the technical skills I needed to provide industry-quality products to my clients, and I had time to develop my own interests whilst completing my degree.
Do you have a favourite memory of your time at CCCU and/or did you gain anything additionally positive from your time with us that you did not expect to?
I really wish I could go back sometimes to those afternoons after lecture, when I spent hours with a few good mates working in the Uni's studios and music rooms on our own, carrying on with projects, producing weird sounds, experimenting with anything we could, dreaming of when we would be ready to work. We had all the necessary tools and support we needed to create and I hardly left those rooms in my time at CCCU.
---
The School of Music and Performing Arts would like to thank Fabio for his time and wish him continued success with all his many exciting projects! 
To learn more about his work, visit his website here.