Graduate Success Story – Ashton Mills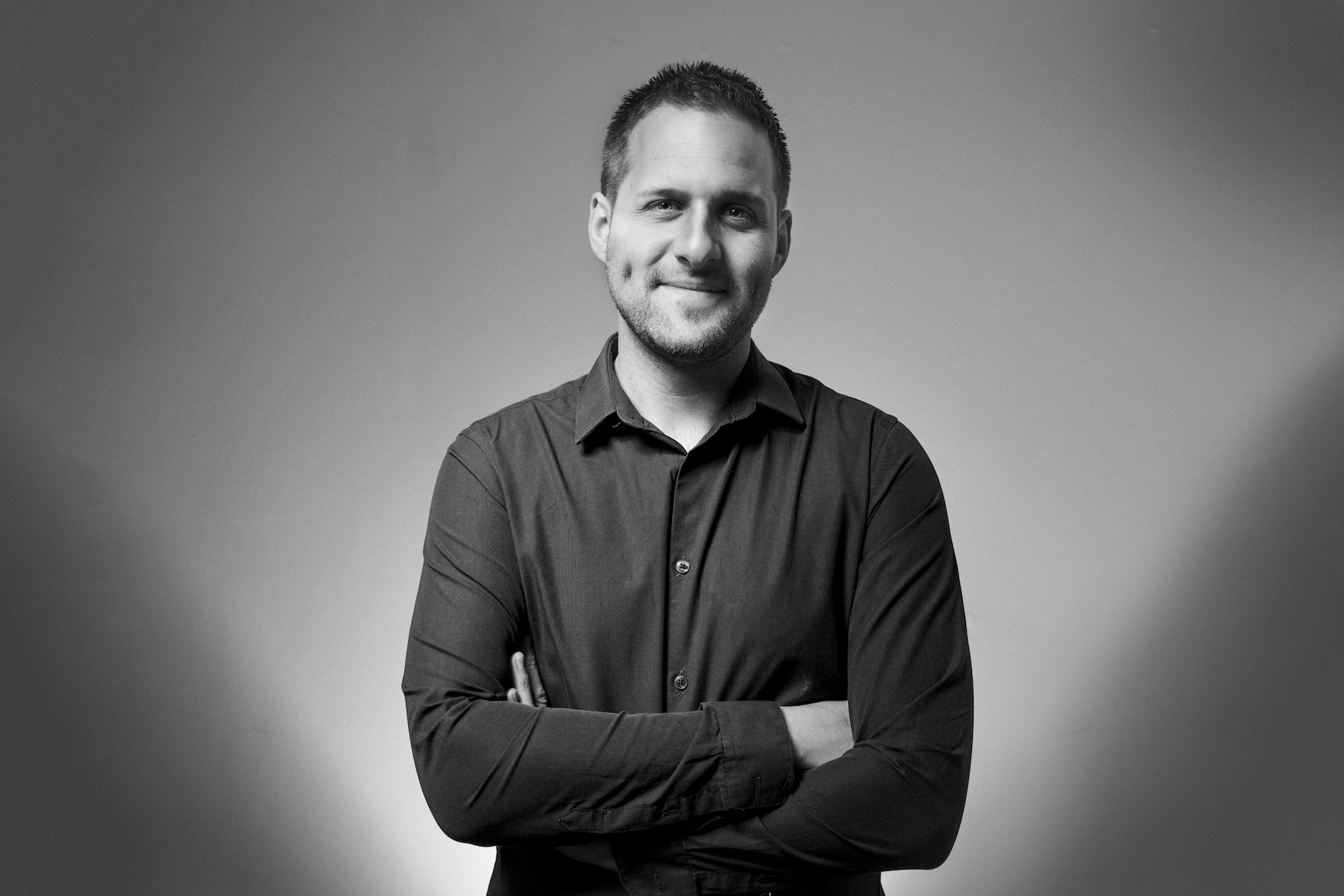 A new story for a new academic year
Returning for academic year 2017/2018 is our Graduate Success Story series, bringing interviews from a selection of our wonderful alumni from across the School of Music and Performing Arts.  We are starting with Ashton Mills, who kindly agreed to discuss his time at Canterbury Christ Church University.
Ashton studied on our Canterbury Campus and graduated in 2010 on our BMus music programme. Being a self-taught guitarist and pianist, Ashton had always been absorbed with music. Determined and focussed both in and outside of his studies – passing a music shop window and buying a violin to learn from scratch to become now his primary instrument – Ashton was however not a classically trained musician. As such, he was encouraged to pursue a more commercial music-based course, in genres such as jazz and folk, at University level. However, having a strong interest in classical music and music theory and a determination to study it, Ashton chose the BMus.  He remarks that while an absence of a classical education was a constant hurdle, it challenged him and pushed him to improve; helping to shape him into the successful musician that he is today, having just received his first BAFTA for video game sound work!
Tell us about your current role – what does it entail?
I'm freelance and juggle lots of different projects, including teaching violin, gigging in folk bands and delivering workshops for a music-based charity, which is incredibly rewarding. However, the majority of my time is spent with video game audio work – a very competitive industry, one traditional composers might not consider taking but they should. I am currently working on a virtual reality project in its early stages, a stealth horror game From Beneath and a third person shooter called Ashes of Mankind. In addition to working on a release date for a BAFTA winning game Among the Stones.
How did you get into the industry?
I had been interested in games audio for a long time – I can't really pinpoint where from, though I was interested in how music adds a layer of depth to visual media. I'd always noticed it as almost a soundtrack to life. It's everywhere, and someone has to make that music and I'd always been interested in how that happens. I started researching and the interest evolved gradually. Coincidentally, the charity I was working for at the time that I was looking into the industry also had a separate company making music for things like FIFA and ITV and they allowed me to do a few pitches for them. People wonder how can you go from doing community music to doing games and the link really is about use, application, and interaction. From early on in my days at Christ Church, I didn't want to create experimental or contemporary music, I wanted to do something that engaged people – the music of everyday life. That feeling has really shaped my ethos of music as a power source for social engagement. Doing something that's broader than music itself.
Tell us about your journey from graduate to achieving the position you aspired toward. Was it always smooth sailing or did you have to work your way up?
My experience in Canterbury was amazing. When I left I wasn't sure what to do, but one of my lecturers, Matt Wright, suggested a Masters in Music leadership course at the Guildhall School of Music and Drama, which I eventually ended up doing. I'd always been socially engaged and interested in working with people, so I considered taking that further. The course was all about extending your musical practice into the community – a holistic approach – it pushed me further into so many projects, such as travelling abroad and working with refugees, working with children with learning difficulties, learning new music and song writing to playing in huge twenty-piece folk bands. Following the completion of that course, I returned home to Oxfordshire and started working for a music and media charity called Community Albums. They run one to one music sessions for young people and we would cater for whatever they wanted, instrumentally.  As I got involved with more projects, I naturally learnt more about music technology and decided to take an online course in implementation. I won the featured graduate in that year of my cohort (2016) and came out with a portfolio. I went out with my business card, both in person and online, trying to sell myself. I went to a conference in Birmingham and while there met students who were working on a game called Among the Stones – a 3d platformer. They needed an overhaul of their sound on the game so in January of this year we started working on that. They had already been nominated in the 'one to watch' category for a BAFTA and were fine tuning their work in hope of winning. After my sound work, we submitted the final copy. I went to the final awards with some of our team, which I just thought would be great fun and a networking experience. There was no anticipation of actually winning, then they called our name and somehow I ended up on stage looking out at game industry professionals and receiving the award.
What advice would you give students trying to get into your profession?
Being open-minded and getting involved in a variety of different things is so important. You have to get out there and meet people and engage with people in diverse disciplines. If all you ever do is sit in a practice room and get really good at playing your instrument, that's great, but you are limiting yourself. Really consider what you want from a career, make sure all those hours you put into your music is worth it. Even if you don't know what you want to do, go out and have a go anyway because that learning process will help you figure out what you do want and you'll be happier for it. Do not expect to leave University and walk straight into a job, earning that stability through music is a process. For composing for games and media specifically, being able to write good music is just a fraction of what you will need. Technical skills are really important; teaching yourself how to use all the programmes required. Podcasts are amazing for that. If you want to get into something but have no idea how it works, podcasts allow you to learn the language that people speak and what the industry looks like. You also need to have a clear identity in your work and you achieve this by trying and testing and not being afraid to get it wrong. There is this impression that if you don't have one job that you get paid for monthly then somehow you're scraping by, but freelancing does not have to be like that. It is harder, but it also means you get to do things that you really enjoy.
In what ways did studying at CCCU prepare you for your current role?
I was interested in studying a course that was so comprehensive and varied in its approach and Canterbury provided that for me.  The module Music, Arts and Health really resonated with me and something that I have applied – taking music into the community and using it as a force for change. It was a course that encompassed so many different aspects and styles of music and an incredible team of people working there who interested me in things I would have never expected to enjoy. My music history lecturer, Robert Rawson, compositional tutor Matt Wright and specifically my instrumental teacher Sam Bailey, had a huge impact on me and helped shape me as an artist. Their ethos was very much 'If you don't know how to do something, don't just give up on it – learn it'. That kind of attitude I took with me when I left Christ Church and it informed so many of my decisions, especially getting into game audio from a position of relative ignorance.
Do you have a favourite memory of your time at CCCU and/or did you gain anything additionally positive from your time with us that you did not expect to?
It has to be my final composition portfolio project – my only orchestral piece – for which I enlisted the help of so many people from the Music programme, students across all years, who were kind enough to offer them time for a performance in St Gregs for the Composer's Showcase Lunch Time Concert. When other people come together to play your music, it is just the most incredible feeling, and you cannot really explain how amazing that is. I conducted the piece on the day and I just loved it. Conducting in general was hugely beneficial to me, it taught me about leadership which then ofcourse I went on to study at the Guildhall. That performance marked the culmination of my three years studying at Christ Church. It was an incredible experience for anyone to have, but for me to have it at that time, as almost a celebration of the end of my degree, it really was special.
---
A huge thank you to Ashton – we wish him continued success in his life and career!
Follow his exploits here.