CISA Research Unit: Emily Peasgood commissioned for Folkestone Triennial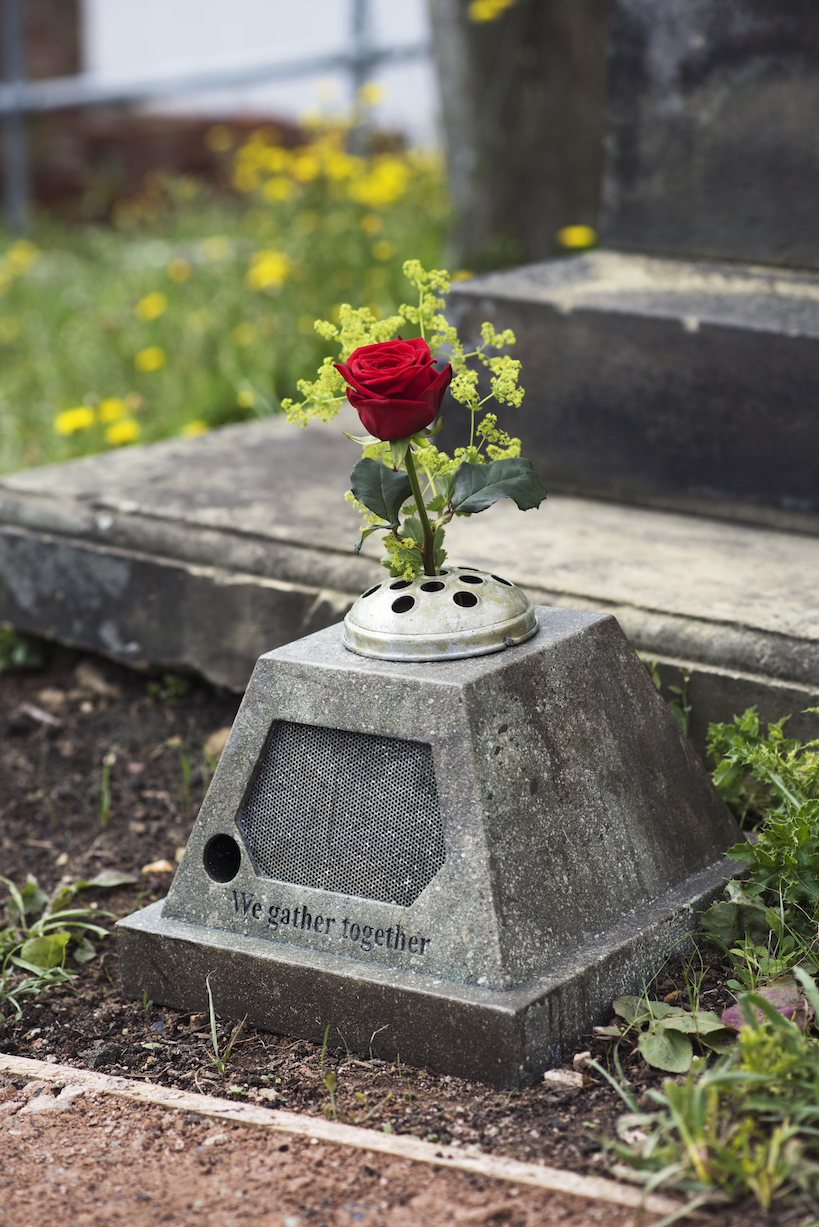 PhD student and lecturer at CCCU MPA presents 'Halfway to Heaven'
Folkestone Triennial is the flagship project of the Creative Foundation, an independent visionary arts charity dedicated to enabling the regeneration of the seaside town of Folkestone, in Kent, through creative activity.
Since its inception in 2008, Folkestone Triennial has rapidly established itself as a significant event in the international calendar of recurring art exhibitions. It has done so by being one of a small number of contemporary art exhibitions that set out to have an effect beyond the art programme itself, changing the character of the place in which they occur. These exhibitions create a spirit of place through their collection of artworks, through changes to the physical environment and especially through changes in the thinking of the communities with which they work. In doing so, they transform a village, a town, a city, a community.
Each Folkestone Triennial invites artists to engage with the rich cultural history and built environment of the locality, and to exhibit newly commissioned work in public spaces around the town. Around twenty major artworks are commissioned for each Triennial, with eight or ten remaining in place permanently. One such commission for this year's event was provided by School of Music and Performing Arts affiliated sound artist and composer, Emily Peasgood. Her audio installation Halfway to Heaven, 'hiding in plain sight' on the Baptist burial ground on Bradstone Road.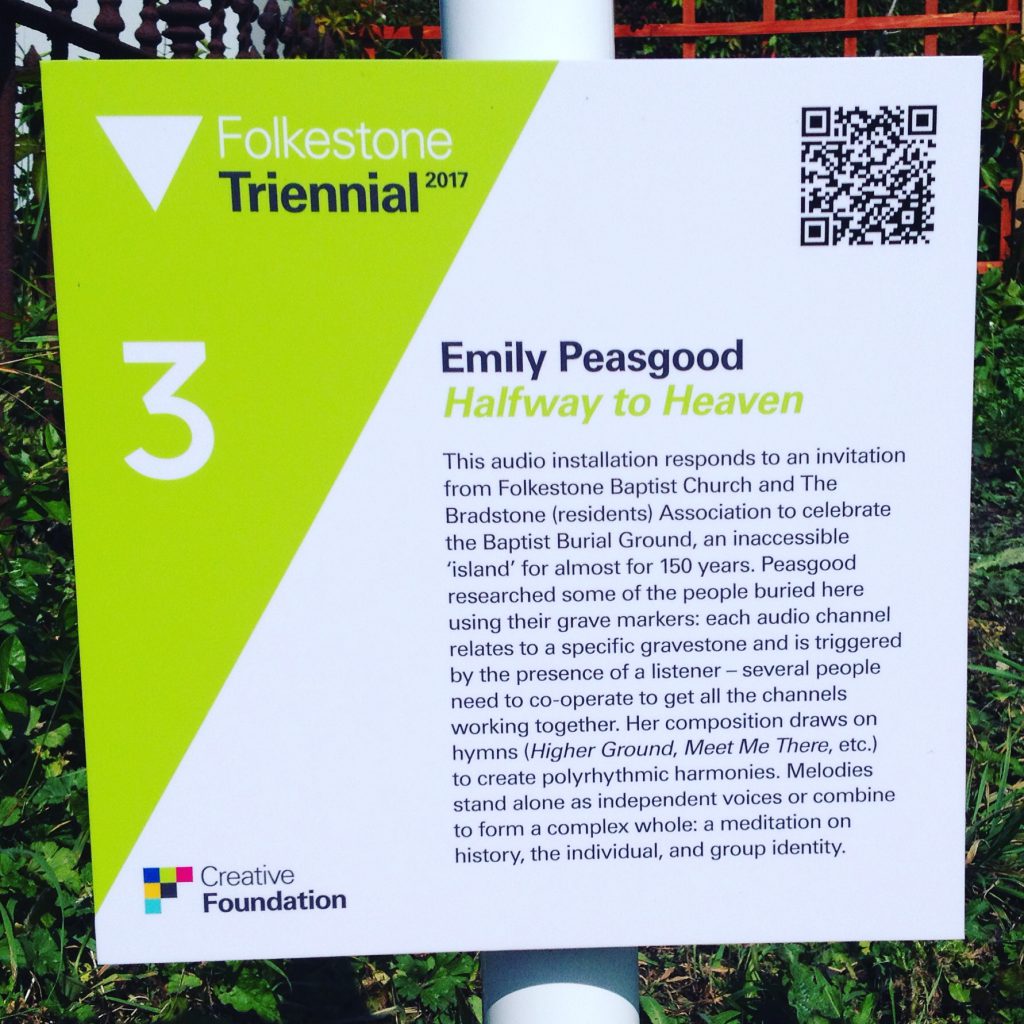 Emily creates research-led music and sound works for galleries and public spaces, ranging from large-scale community events to intimate sound installations. Her work explores the value and perception of sound and music, connecting people with environments that are forgotten or ignored; and is often rooted in political realities. She views her work as pushing the boundaries of what music and sound is believed to be, from the venue in which it's experienced to the people who perform it. The work is multi-disciplinary in that she collaborates with writers, visual artists and sign language interpreters to create an inclusivity that engages people in more ways than through the mediums of sound and music alone.
Despite only opening on the 2nd of September, Halfway to Heaven has already received wonderful praise from visitors and even a couple of noteworthy write-ups in the Guardian and the Times newspapers – the latter descriptively and affectionately reading:
Ascending a flight of steep steps, you find yourself in a tiny graveyard 20ft above the road at what used, 150 years ago, to be street level. Speakers disguised as urns sit in front of five of the graves – the piece, a beautiful five-channel choral work, relates to the individual grave stones – and are activated by a visitor's presence. You can collaborate if someone else is there, or dash around like a loon to get them all going together. Either way the experience, once they are all singing away, is magical.
The piece was also favourably reviewed by Katie Puckrik on the BBC Radio 4 Saturday review, which you can listen to here. The Folkestone Triennial runs until the 5th November from 10am until 5pm daily.
(Emily Peasgood, Halfway to Heaven, commissioned by the Creative Foundation for Folkestone Triennial 2017. Image by Thierry Bal.)