EI Research Unit – the work of Russell Maliphant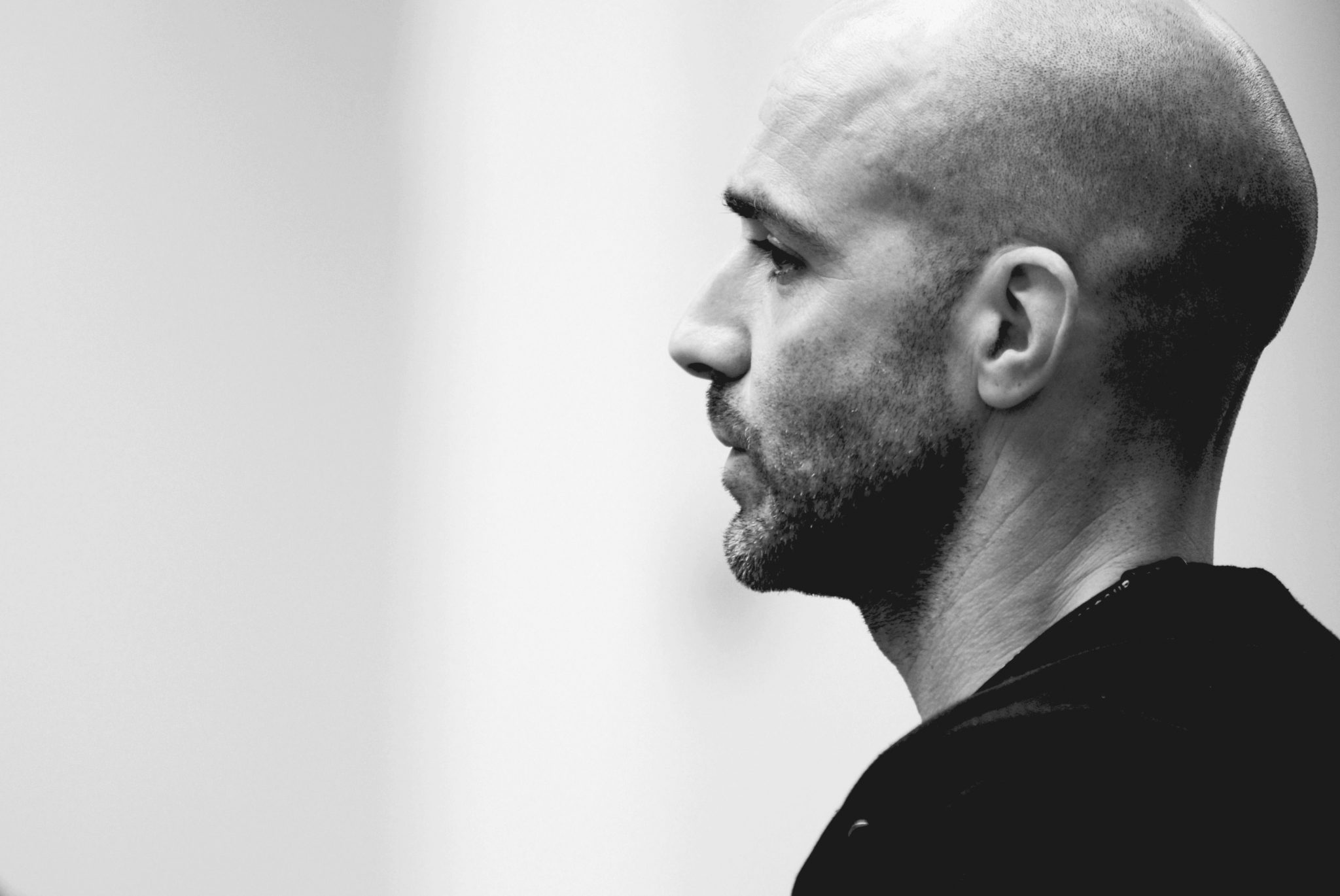 Russell Maliphant is one of three new Artistic Researchers to have joined us at MPA
Russell is a British choreographer who trained at the Royal Ballet School and graduated into Sadler's Wells Royal Ballet before leaving to pursue a career in independent dance. As a performer Maliphant worked with companies such as DV8 Physical Theatre, Michael Clark Company, Laurie Booth Company and Rosemary Butcher. He has studied anatomy, physiology, bio-mechanics, and the Rolfing Method of Structural Integration.
His own dance company, The Russell Maliphant Company, was established in 1996 as the framework for Maliphant to initiate productions and to work with his own ensemble of dancers. In that time, he has received the Critics' Circle National Dance award for best modern choreography three times, as well as a South Bank Show award and an Olivier, amongst many other awards and nominations.
His work is characterised by a unique approach to flow and energy and an ongoing exploration of the relationship between movement, light and music. For 20 years, Maliphant has worked closely with pioneering lighting designer Michael Hulls to explore and realise these ideas. Russell Maliphant and Michael Hulls are both Associate Artist of Sadler's Wells.
Since joining us in October 2016, Russell has been kept busy with the tour of his current work Conceal/Reveal. 2015 marked the 20th anniversary of the collaboration between director and choreographer Russell and Lighting Designer Michael. Together they have developed the new work, which is a unique and unparalleled language between light and movement that is acclaimed the world over. For this special occasion, Russell Maliphant Company present both new and classic work, including the iconic Broken Fall with music by Barry Adamson – originally performed by Sylvie Guillem and the BalletBoyz. It will be presented in this programme by Maliphant's own company of exceptional dancers who will also perform new creations, including Piece No, 43, a quintet and <<both, and>> a solo for former Royal Ballet dancer Dana Fouras. With a commissioned score by Mukul and costumes by Stevie Stewart.
The tour for Conceal/Reveal began in Madrid in November 2016 and will continue to run all over Europe and the UK in 2017. Russell will also be looking forward to his work appearing in "Sampled – a world of dance in one night" showcasing choreography for hip hop, tango, contemporary dance, tap and ballet in Sadler's Wells in February, as well as "Maliphantworks" in Coronet Print Room in March, where Russell will curate an evening from his intimate works featuring past and present collaborators.