Dance Education students explore dance and the brain with artist Matthias Sperling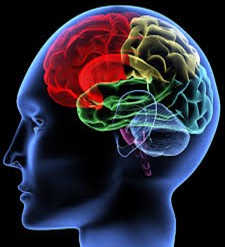 'Experimental Dance' is a dance being developed for use in a science experiment by choreographer Matthias Sperling.
The work, and the neuroscience research associated with it, investigates how different choreographic relationships between performers in a group contribute to producing different aesthetic effects. The work takes the form of a choreographic score in which the performers are continually engaged in live decision-making processes in relation to one another, generating a unique outcome each time the score is performed.
Tuesday 12th May a group of five dance education students took part in an experimental project ran by Matthias Sperling a freelance choreographer whose works include performances in theatre, gallery, museum contexts and video works, that take place in public spaces and online. The performance held at Canterbury Christchurch University pushed boundaries using compelling movements, as an audience member I felt aspects of the piece, thought provoking wondering the meaning behind the movement.
Upon speaking to one of the dancers Abbie Shepherd, a second year dance education student she expressed how:
"Performing this piece was strange as it was so experimental therefore it was different each time. The exploration of movement was nice to experience, as I was not used to that way of moving. I also found the construction of the piece interesting, we began the process exploring how the body begins a movement and we noted the relationship between us in the group".
The dancers moved both alone and in unison, which played with the aspect of predictability and unpredictability that left the pattern of movements continuously changing. When asking first year student Brett Thomas how he felt participating in the workshops he told me how:
"It was different, a whole new experience of creating dance"
Written by Jessica Douglas (Second Year BA Honours Dance Education student)