Conference: Embodied Practice and Performance in the Arts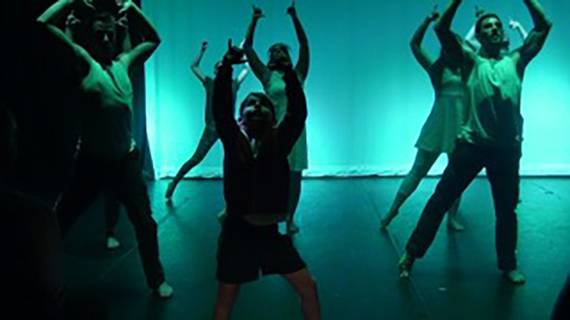 5th / 6th April – REGISTRATION OPEN
Join us for a two day interdisciplinary conference exploring embodiment across arts research, practice and performance. Book your place here.
Hosted by: School of Music and Performing Arts, Canterbury Christ Church University.
Dates: Thursday 5th April and Friday 6th April 2018.
Venue: Anselm Studios, Canterbury Christ Church University, North Holmes Road Campus, Canterbury, Kent, CT1 1QU, UK.
Cost: £60 per day £100 for the two days. Lunch and refreshments are included.
This conference will offer opportunities to examine the body in arts and the art of the body. Discussions will highlight contexts, complexities and contradictions in the ways in which bodies are viewed and valued. Central are body(ies) as paramount in creating and experiencing the arts, as biological, phenomenological, sociological, pedagogical and philosophical.
---
Provisional schedule (subject to change)
Day 1 – Thursday 5th April
10.00-10.30 Registration and Refreshments
10.30-10.45 Welcome from Dr Angela Pickard 'Embodied Identity(ies)'
10.45-11.45 Keynote from Russell Maliphant 'Bodywork' as a presentation and inclusive practical exploratory workshop focussing on awareness, proprioception, refinement and mindfulness
11.45-12.15 Refreshments
12.15-1.15 Parallel sessions (paper, workshops and performances)
1.15-2.15 Lunch
2.15-3.15 Parallel sessions (paper, workshops and performances)
3.15-3.45 Refreshments
3.45-4.45 Parallel sessions (paper, workshops and performances)
4.45-5.45 Plenary and drinks reception
---
Day 2 – Friday 6th April
10.00-10.30 Registration and refreshments
10.30-10.45 Welcome from Dr Angela Pickard
10.45-11.30 Keynote from Gaby Allard 'Circle of Guides': A circular approach towards student transitioning into professional practice
11.30-12.00 Refreshments
12.00-1.00 Parallel sessions (paper, workshops and performances)
1.00-2.00 Lunch
2.00-3.00 Parallel sessions (paper, workshops and performances)
3.00-3.30 Refreshments
3.30-4.30 Parallel sessions (paper, workshops and performances)
4.30-5.00 Plenary Dr Angela Pickard 'Building a network and dissemination of work'
---