CISA Research Unit: 'Interregnum' in Versailles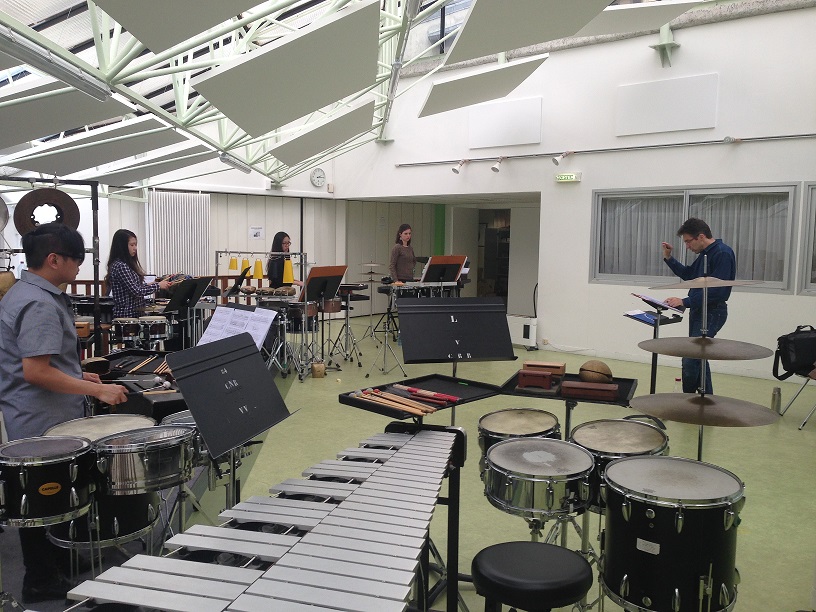 Alistair Zaldua's work performed 10/5/2017 at 8pm
The Theatre des Arcades de Buc in France will this evening host a performance of a substantial work for percussion sextet, by Alistair Zaldua; a composer of contemporary and experimental music whose work has received performances from highly acclaimed ensembles and performers. Alistair currently teaches conducting and composition within the School of Music and Performing Arts at Canterbury Christ Church University and performs as a violinist in the multi-media duo EEC in addition to live electronics in a duo for organ and electronics with another talented composer and member of staff, Dr Lauren Redhead.
Commissioned by Versailles Commaunité des Agglomerations de GrandParc, of which Versailles Conservatoire is a part, tonight's piece is entitled Interregnum and is the result of a large-scale percussion project that began in 2016, involving a collaboration with Professor Pascal Pons and his percussion students, who will act as the performers and conductor this evening.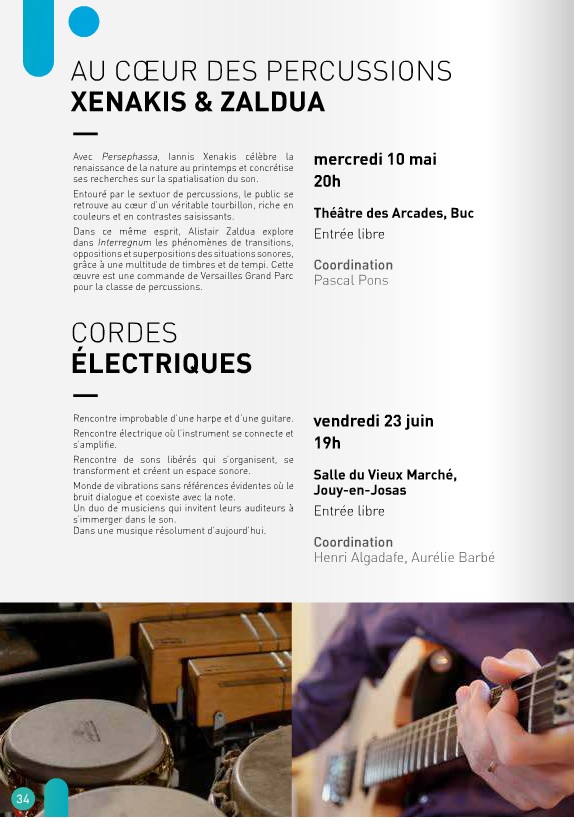 The title of the piece responds to a quotation from Antonio Gramsci: 'The crisis consists precisely in the fact that the old is dying and the new cannot be born; in this interregnum a great variety of morbid symptoms appear'. Giorgio Agamben describes this social and political situation – of being 'between two kingdoms' – similar to the space between two languages, where a language is dynamic and in motion, and is constantly redefining itself.
Alistair says of the piece, "To explore this musically, I initially began the compositional process by deriving musical material from a set of transcriptions from free improvisation, including soloist Will Guthrie. A musical language was developed by varying these transcriptions, resulting in arrangements and sequences that are heard layered and subsequently altered as they re-appear. The music is, therefore, many-layered: these layers are 'competing' and can be identified in the way the instruments are grouped together within the ensemble. The instruments are almost never homogenous until the middle section of the piece where all six players play instruments from the woodblock family. Here, each player makes transitions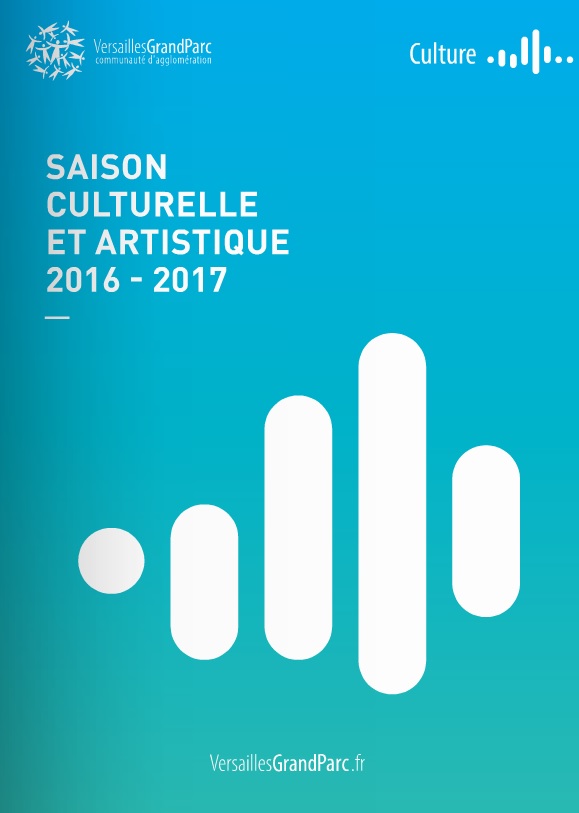 between fixed rhythmic patterns. These are gradually replaced by a predominance of cymbals and mallets allowing the materials their own 'coexistence'. Thus, the main space of this piece is one where a dynamic music exists between fixed states. The collaborative process of working with the student percussionists was a highly important and necessary part of this overall process. The collaboration itself influenced and changed the nature of the piece and the way I conceived it. It eventually found its form for tonight's performance as a result of workshops with Pascal and the students. During this process, I became more aware of how each musician thinks, by the way they set the instruments up, according to their understanding of the music which helped me to write something that both expresses my musical idea and is personal to them."