CISA Research Unit: Unrealtime Group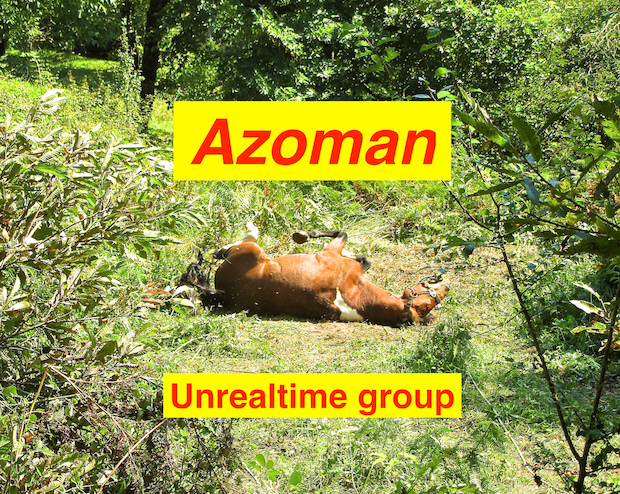 Panos Ghikas and collective perform 'Azoman'
On March 8th the Unrealtime Group will perform live at Iklectik Creative Space in London. The collective consists of Luis Tabuenca (percussion), Nick Roth (non-virtual, infra-augmented saxophonic objects), Pavlos Antoniadis (piano, motion followers) and CCCU Senior Lecturer in Music, Panos Ghikas (violin/viola/bass/unreal-time interface).
Azoman is a performance designed around a network of signals and gestures that takes advantage of a capacity to both leap across multiple time-resolutions (Unreal-time interface, Panos Ghikas) and progressively traverse audio-timelines at varying paces using sensors (Embodied Navigation, Pavlos Antoniadis). This "anatomical" time-exploration of improvised and pre-composed material is augmented by two composer/improvisers who have become experts at interrogating that network through their extended sound vocabulary: Nick Roth and Luis Tabuenca.
The Chap, Steve Beresford, Jennifer Walshe, MCSchmidt (Matmos), Roger Redgate, Matt Wright and many more have improvised and composed with Panos Ghikas' Unreal-time improv ("a migration from reality to unreality" – Max Reinhardt, BBC Radio 3).
 Iklectik Creative Space hosts Unrealtime group's four-day residency, during which rehearsing and recording will culminate in this performance and be followed by a series of releases on Migro Records in late 2018. Unrealtime group has received the kind support of the School of Music and Performing Arts and the Centre for Practice Based Research in the Arts, Canterbury Christ Church University, UK.
 The live performance in March will start at 8pm and is priced at £8 and £6 on the door.
---